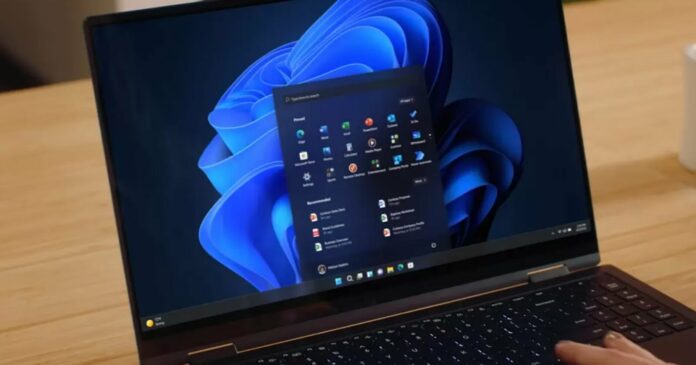 Windows 11 Build 25163 is now available for download in the Dev Channel with a few new features, including a new taskbar feature that improves the overflow UI. In Build 25163, you can also try a new file-sharing experience that lets you discover and share files with more devices via the built-in Windows share window.
Build 25163 is not tied to any particular and rumours suggest that Microsoft has cancelled Windows 11 23H2 to focus on smaller feature updates. It's possible that features included in Build 25163 will arrive in the production channel earlier than expected as Microsoft plans to ship features outside the major releases.
After the release of Windows 10, Windows was supposed to be serviced with features updates only. The whole strategy changed when Microsoft confirmed Windows 10 is not the last version of Windows and that Windows 11 will replace the old operating system, essentially confirming Windows 12 is real.
The company plans to ship new Windows versions going forward and Windows 11 23H2 has been cancelled. In other words, features included in Build 25163 should ship earlier than expected, possibly via some cumulative or monthly experience pack updates. This may happen following the release of Windows 11 22H2.
What's new in Windows 11 Build 25163
Windows 11 Build 25163 reintroduces the highly anticipated taskbar overflow UI. Microsoft previously stated that the taskbar was built from scratch to offer a more productive and better workflow especially when space is constrained.

Windows 11's taskbar can easily adapt to any form factor and Microsoft is now introducing a new overflow state that allows you to view your overflowed apps in one space. You can click on the arrow icon to see apps that may not appear on the taskbar by default due to limited space.
The overflow UI is essentially an entry point that lets you view all overflowed apps in one space. The menu also lets you pin apps, access the jump list, and extend UI and you can always dismiss it by clicking outside the overflow pane or by navigating to an application.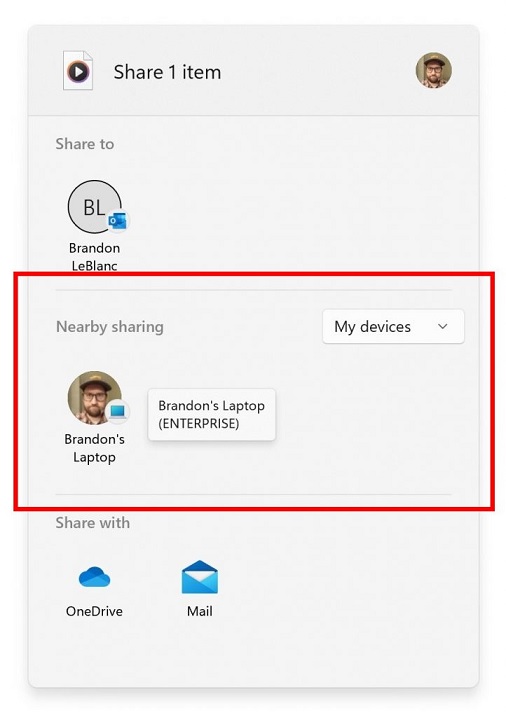 In addition to the taskbar upgrade, Microsoft is also introducing an improved nearby sharing experience. For those unaware, the nearby sharing feature works via Explorer, Photos, Xbox, and other Windows apps that use the built-in sharing window.
The existing file sharing feature has been updated with UDP (Network needs to be set to private) and Bluetooth to discover more nearby devices. As a result, it is now possible to find and send more files to devices using the native file sharing feature.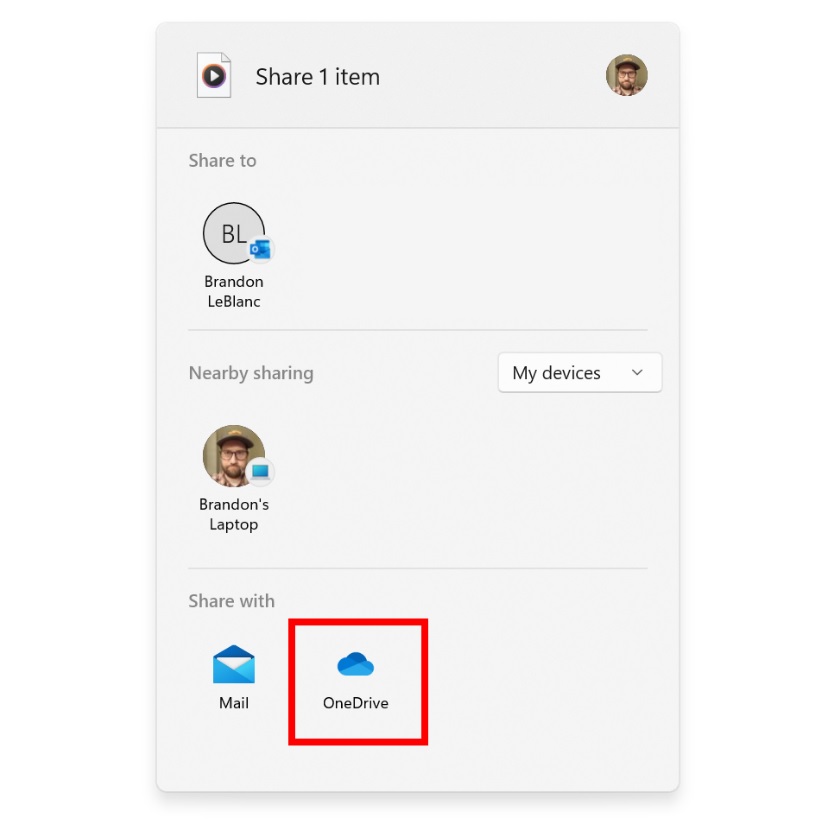 Another new addition is support for sharing a local file directly to OneDrive. To do this, select any file in File Explorer or other apps that use built-in share UI, and choose OneDrive as a target. When you select OneDrive in the share UI, you can directly upload the file to OneDrive.
This new OneDrive uploading feature works without switching apps or opening the native OneDrive client. However, it currently works for Microsoft accounts as the company is still working on support for AAD.
Windows 11 Build 25163 improvements:
Microsoft has fixed an issue where explorer.exe could crash when you drag tabs around.
Microsoft has fixed an issue where the dividers in File Explorer's navigation pane disappear abruptly.
Microsoft has fixed an issue where closed tabs might appear again in File Explorer.
Microsoft has fixed an issue where the tab row might unexpectedly expand vertically,
How to install Windows 11 Build 25163
To install Windows 11 Build 25163, follow these steps:
Signup for Windows Insiders Program.
Open the Settings page.
Switch to Dev Channel.
Click on "Check for updates" and select "Download & Install".
Click on "Restart now".