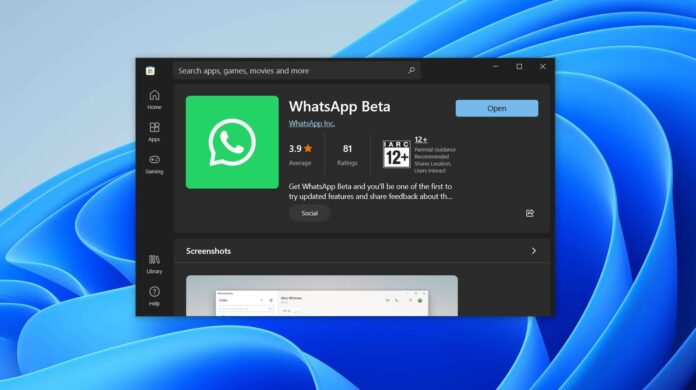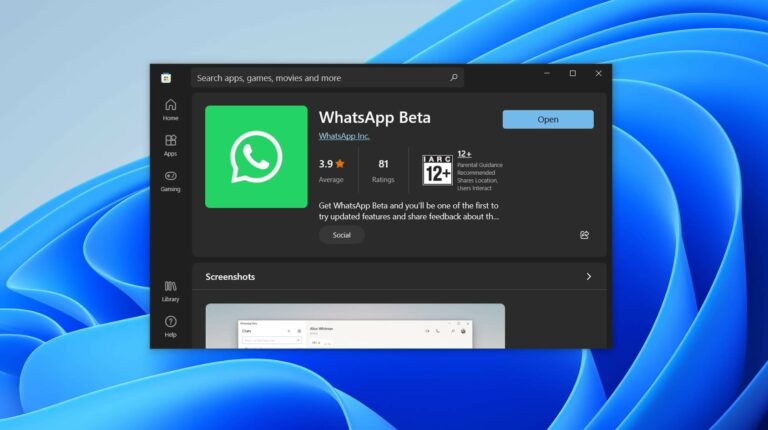 WhatsApp Beta (UWP) for Windows 11 is getting another major update with support for two new features – reactions and a full-fledged context menu (right-click menu).
As you're probably aware, WhatsApp Beta (UWP) is based on Windows 11's modern principles and it also uses WinUI. Unlike the original desktop app, which is essentially a web wrapper, WhatsApp UWP offers a much better experience and deeper integration with the operating system.
Facebook's parent company Meta first announced the haul of features coming to the messaging app earlier this year. WhatsApp was recently updated with emoji reactions, faster file transfer limits, and other improvements on Android. Similar improvements are now heading to the Windows 11 version.
Today's update introduces emoji reactions so you can easily react to messages in a fun and friendly manner. This feature is similar to reactions we already have in the Facebook Messenger app. However, it's currently limited as you can express yourself with a couple of emotions only.
For example, you can react to messages with a surprise thumbs up, heart, laughter, crying, and the folded hands emoji. WhatsApp has confirmed that it plans to expand the emotions and add support for additional skin tons too. These new reactions and tones will be available in the future release.
Thankfully, the emoji reactions feature isn't the only new addition heading to the messaging app. Facebook is also improving WhatsApp's context menu by adding a modern context menu for selecting text in chats.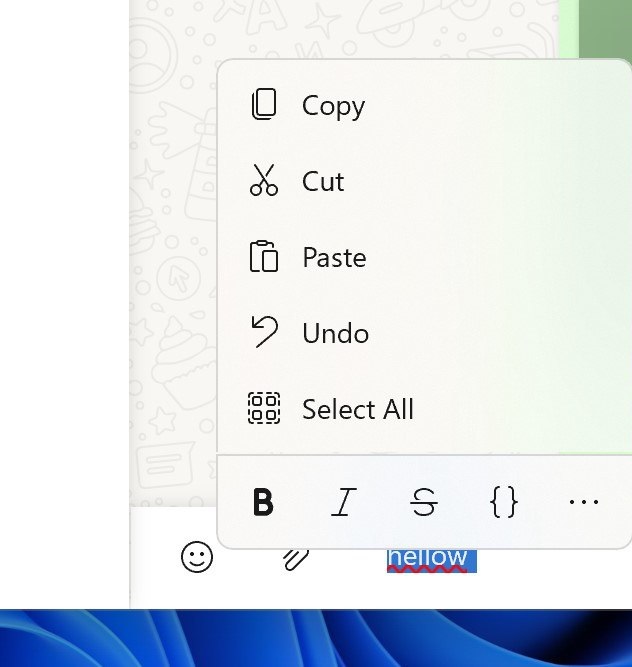 As you can see in the above screenshot, you can now select texts and do some basic text formatting. For example, you can convert texts to preformatted (which lets you share code easily), Italics, Bold, Strikethrough, and more.
It is also possible to select text and click on options like Copy, Cut, Paste, Undo and Select.
A official change isn't available at the moment, but WhatsApp also appears to be getting the ability to add up to 512 people. You can grab this update right now from the Microsoft Store here.
In addition to the aforementioned features, WhatsApp UWP has also received several improvements, including support for limited one-time view for media shares, better dark mode support and more.