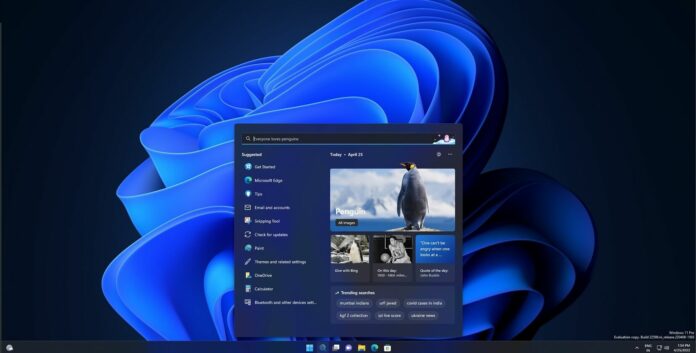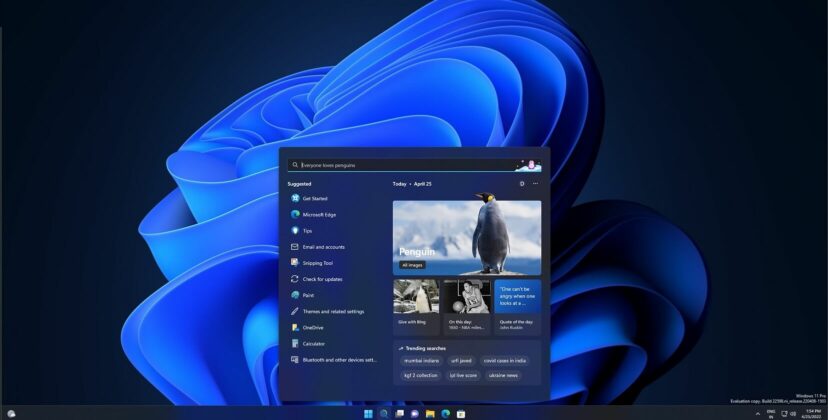 Microsoft is bringing a new taskbar feature called 'Search Highlights' to Windows 11 21H2 after beginning to test it with Windows Insiders in both Beta and Dev Channel over the past several weeks. For those unaware, Search highlights is a new way to make Bing content more discoverable without interrupting the user flow.
As you can see in the below screenshots, Windows 11's Search home and the bar within the Search panel will now highlight fun illustrations. This will help you discover more content from Bing in a bid to help you stay connected and be productive. As per Microsoft, the Search highlights feature is supposed to highlight notable and interesting moments.
These moments can be holidays, anniversaries, and other international moments or even those in your region. The feature is now being offered with Windows 10 21H2 Build 19044.1618 (KB5011543) which is available in the Release Preview Channel. Features include this release will likely turn up in next month's security update.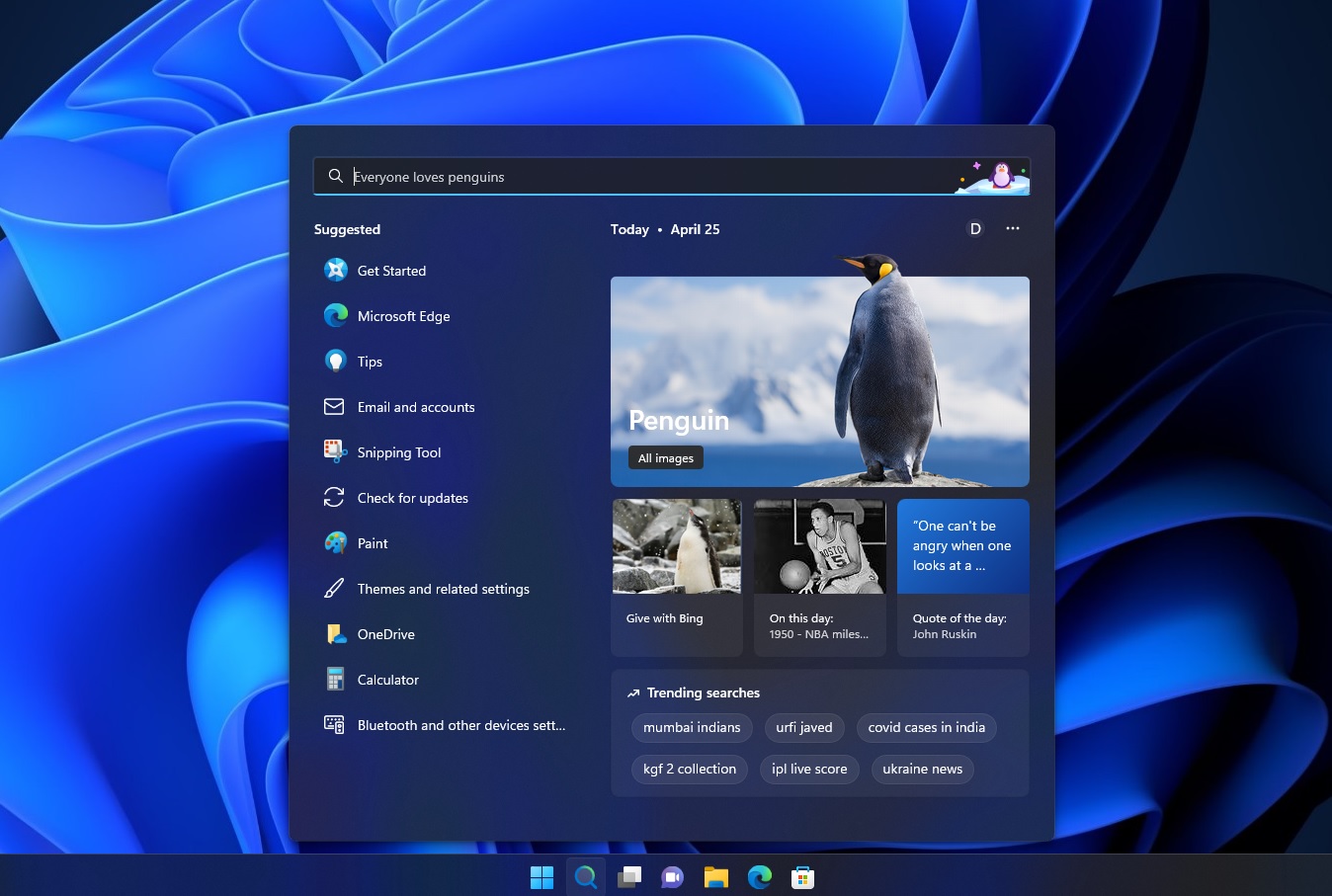 A closer look at Windows 11's Search highlights
Windows 11's new Search highlights feature is rolling out gradually to users and will be broadly available in the coming days.
While the idea might sound interesting at first, it is still another attempt at pushing MSN and Bing-fueled content to Windows users.
The company has been pushing similar content via Microsoft Edge and it wants to double the reach by integrating the feature directly into the taskbar.
"Explore additional content in search home related to each moment, with daily content like word of the day, Microsoft Rewards offers, trending searches, and more," Microsoft explains how the feature works.
Thankfully, it is possible to turn off the search highlights and switch back to the old but slightly modified interface.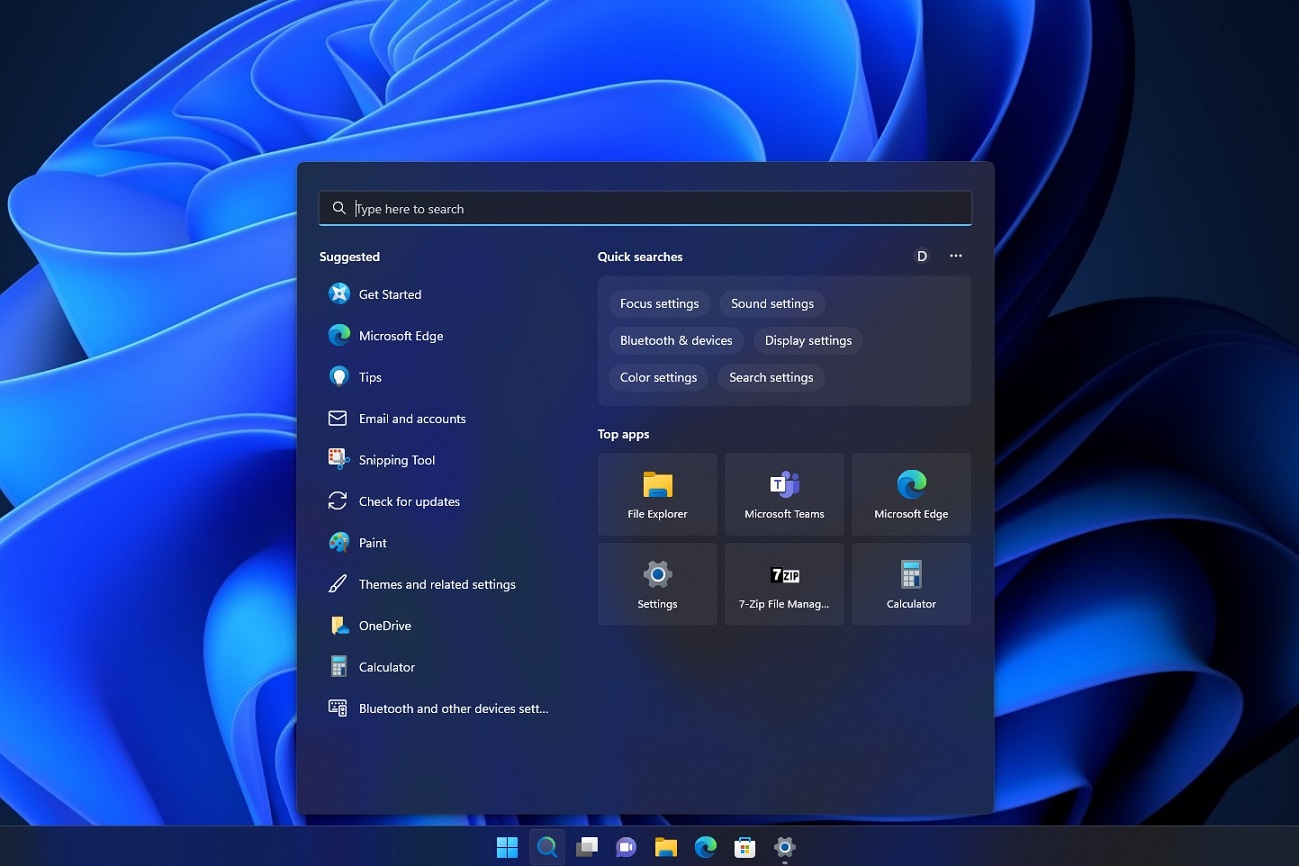 If you're on Windows 10, you can turn off Bing's Search Highlight by right-clicking on the taskbar > Search > and then you can select the option "Show search highlights" to disable it.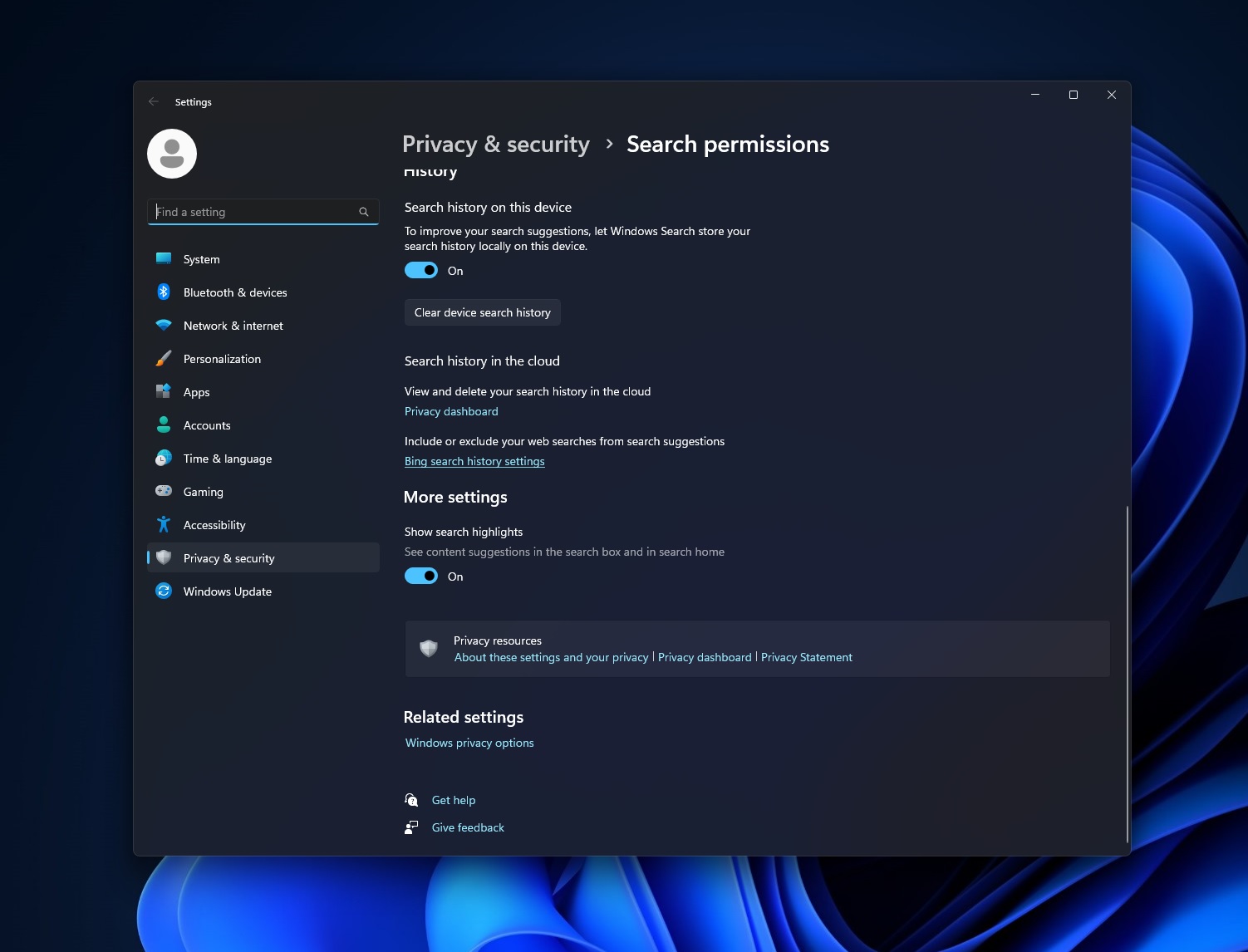 On the other hand, Windows 11 users can turn off the highlights integration by navigating to Privacy & Security page within the Settings app. Adminstratior can also turn off the feature or control it via the Microsoft 365 Admin Center.
It is also worth noting that Microsoft's search highlights functionality is optimized for your workflow, so if you have a work or school Microsoft Account linked to the operating system, you will see content recommendations related to the organization. It particularly focuses on the organization's files and contacts.
In addition to search highlights, Microsoft has also fixed several bugs and glitches in the operating system with the latest optional preview update. For example, Microsoft fixed an issue that could prevent users from signing into Microsoft Outlook and Teams on an Android device.
Another bug has been fixed where users cannot upgrade to Windows 11 from Windows 10 due to vague error messages.