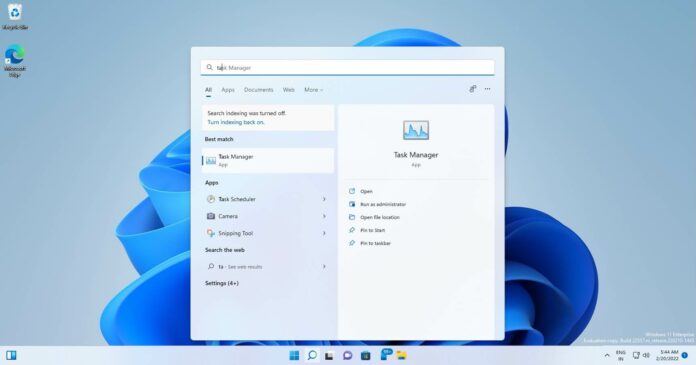 Windows 11 and Windows 10's latest preview has been made available to testers in the Dev Channel and Release Preview Ring respectively. It comes with a new search experience for desktops and several important bug fixes to other areas of the Windows operating system.
As part of a server-side update available on test machines only, Microsoft has revamped the homepage of Windows Search on Windows 11 and Windows 10. Since Windows Search is entirely web-based, this new search highlight feature will also make its way to older versions of the OS.
As you can see in the below screenshot, Windows 11 or 10's new search feature highlights interesting moments based on your browsing or Microsoft account behaviour. The search homepage will be automatically populated with content, fun illustrations, trending searches, events like earth day and more.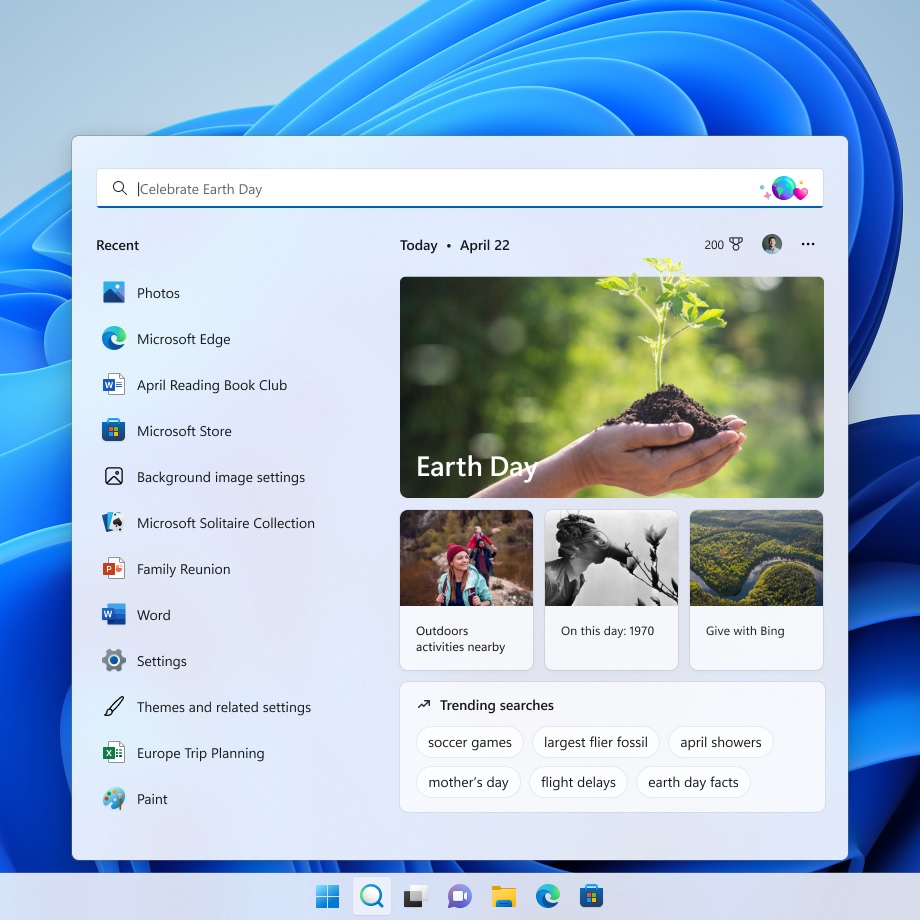 This new feature is dynamic and will update with new content throughout the day. It can help users discover new content, websites, and interesting topics to stay productive.
Thankfully, Microsoft is not planning to integrate its news feed into the search panel, but the new search will have links to trending searches on Bing.
If you're a part of an organization, Windows Search will also attempt to highlight topics from your company. However, the main goal of Search's new homepage is to surface what's trending online both globally and in your region, so you can expect more rich, bold content without opening the browser.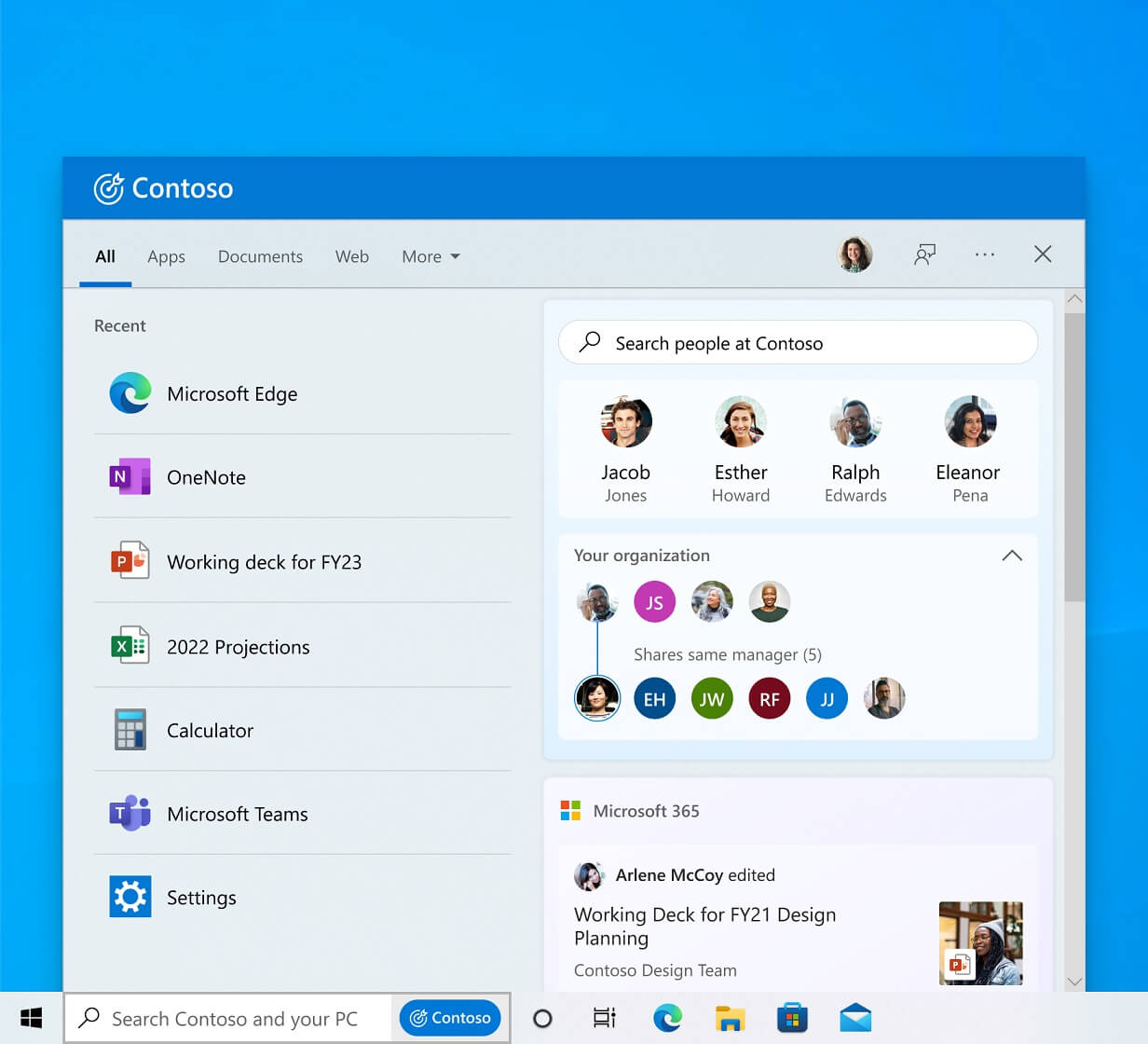 Additionally, Microsoft has confirmed Microsoft Rewards integration in supported regions and Windows Search will still show a list of recently opened apps or files on the left side of the home. You can also discover recently visited websites from the search homepage, so you can easily get back to your work.
You can turn off new search experience on Windows
Windows Search's new feature does seem to rely on your personal information to show personalized topics, but Microsoft says users have full control over search highlights experience.
You can turn it off and restore the classic interface from Settings > Privacy & security > Search settings and then disable "Show search highlights".
The same search highlights experience is also heading to Windows 10's search box and everyone will receive the update later this month or early next month.
In addition to a new look, Windows 11's Search is also getting faster and more accurate in a future feature update.