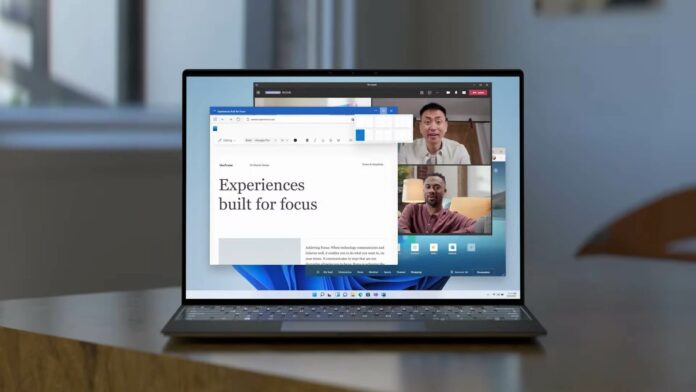 Windows 11 KB5014697 is a big update for the operating system with a couple of new features. This update brings support for Windows Spotlight and improvements to Windows Widgets, and more. KB5014697 offline installers are also available for download on Microsoft Update Catalog.
KB5014697 is a security update that will eventually install automatically on devices where the update is paused for a certain period of time. Of course, you can make changes to the Windows Settings and delay the update for a week or two, but it's generally not a good idea to delay security updates.
This update is being released as part of Windows 11's June 2022 Update and it comes with a couple of new additions. For example, Microsoft is bringing Windows Spotlight to the desktop and it will be enabled by default on new systems, as the company wants to see if this configuration will be used over the existing personalization options.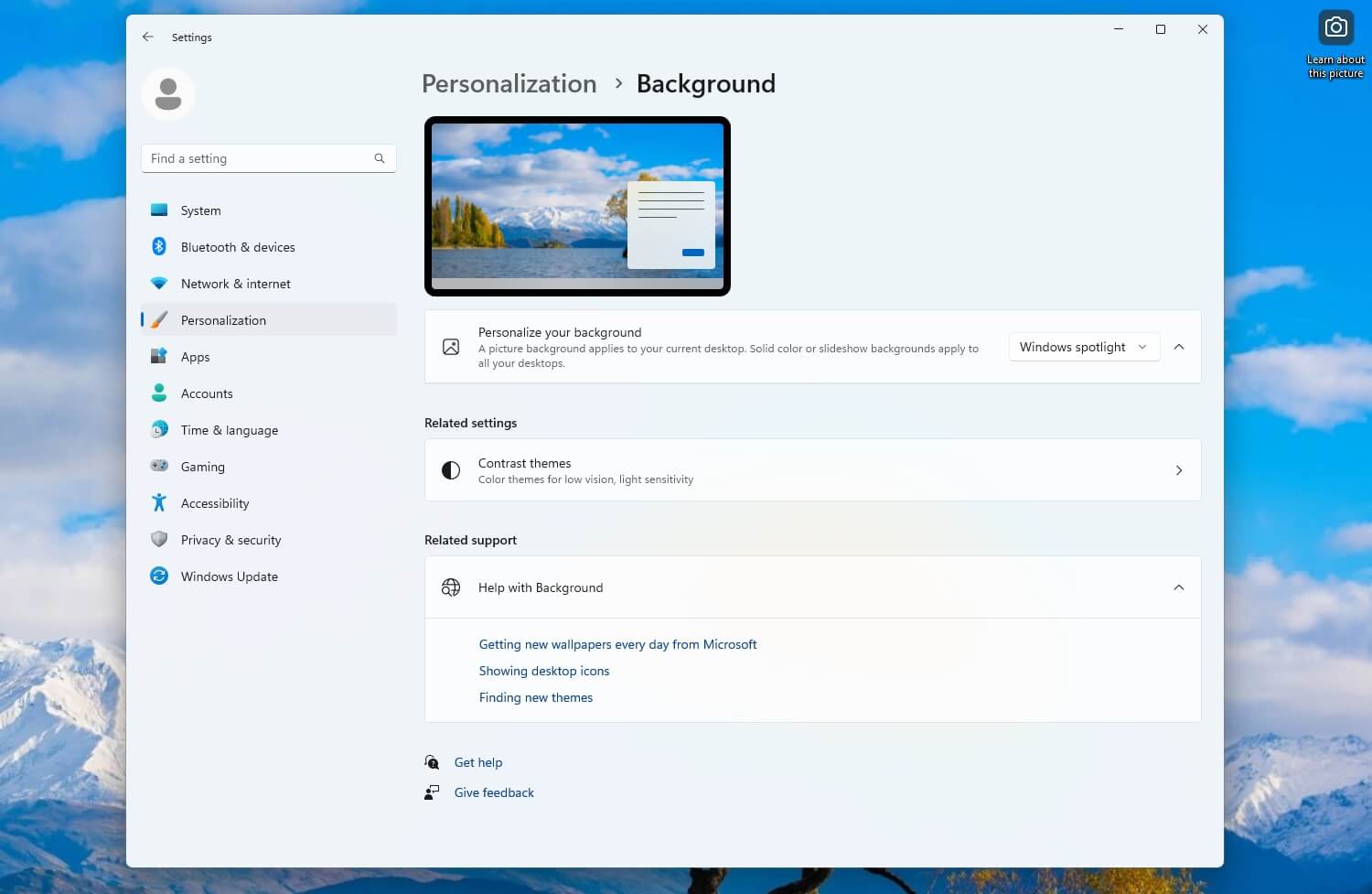 Windows Spotlight has been around for a while in Windows and it is one of the best ways to personalize the look and feel of the operating system. Spotlight fetches wallpapers from Microsoft's Bing and the same feature has now evolved to include the desktop, and now the company is bringing the feature to everyone.
Microsoft wants to see how it can further polish the personalization experience on Windows 11 and you can expect more improvements to Spotlight integration in the coming days. It is also worth noting that Microsoft has enabled support for 4K wallpapers on the desktop.
Once again, the Windows Spotlight feature is in its early days and it's not perfect or suitable for all users. However, Spotlight for desktop is a nice idea and it is truly something that could come in handy, especially since the number of users willing to try high-quality wallpapers is rapidly growing.
To turn on this feature, open Settings > Personalization > Background > Personalize your background. Choose Windows spotlight.
If you check for Windows 11 updates, you'll see the following patch:
2022-06 Cumulative Update for Windows 11 for x64-based Systems (KB5014697)
Download Links for Windows 11 KB5014697
Windows 11 KB5014697 Direct Download Links: 64-bit.
You can open the above link and directly visit Microsoft's Update Catalog. You can click on the "download" button next to the version of Windows 11 compatible with your system.
Once done, click on the .msu link to begin the download.
Windows 11 KB5014697 (Build 22000.739) important changelog
Windows 11 Build 22000.739 also comes with the following bug fixes and improvements:
Microsoft is introducing a new Family Safety verification experience for a child account.
Microsoft has fixed an issue where the operating system is unable to maintain its display brightness mode after you change the display mode.
Microsoft has fixed an issue that affects the IE mode window frame.
Microsoft has fixed an issue where internet shortcuts may not update.
Microsoft has fixed an issue that causes Input Method Editor (IME) to discard a character if you enter the character when IME is in use.
A bug has been fixed where Windows Widgets could disappear or appear on the wrong monitor when you hover over the Widgets icon.
Microsoft is adding a new animation to the Widgets icon which appears when you click or tap the icon.
Microsoft has fixed an issue that affects the rendering of the default Widgets icon.
Microsoft has fixed an issue that causes blurry app icons in Search results.
Microsoft has fixed an issue where file copying is slower than usual.
Microsoft has fixed an issue where the Windows Search box input is not in the focus when you select the Start menu and start typing.