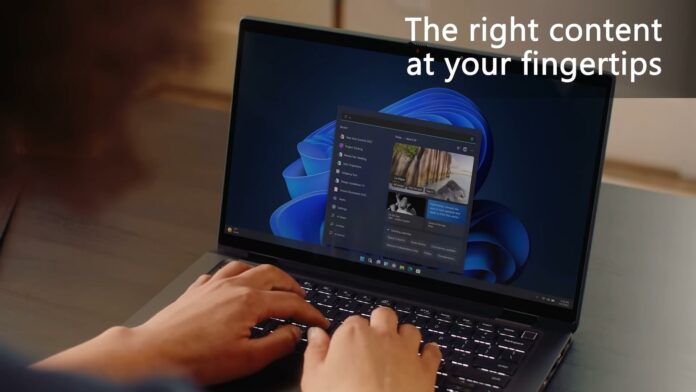 Microsoft is working on a new Microsoft Edge-based Windows 11 app called 'Designer' which appears to be a new service similar to Canva, a graphic design platform used to create social media graphics, presentations, poster, etc.
Microsoft already has PowerPoint, a powerful tool for businesses or students for creating presentations on any topic. Canva does the same thing, but it's more user friendly and anyone can easily get started with the service, thanks to the ready-made templates, a wide selection of fonts, and more.
While PowerPoint focuses on presentations, Canva offers more sophisticated designs and its interface is optimized for drag-and-drop. As a result, Canva is quicker to learn and it's also free, so you quickly get your presentation or advertisements for Instagram, Facebook etc up and running faster.
Windows 11's new app 'Designer' isn't supposed to replace PowerPoint on the desktop operating system or web. Instead, Designer aims to help students and small business owners make their own ads, promotional or marketing posts, presentations, and other visual materials easily.
Microsoft Designer was briefly accessibly via "designer.microsoft.com" for anyone with a personal or school account. Unfortunately, Microsoft has now patched the bug that allowed us to open the portal, but there's a chance that the public preview of Microsoft Designer will be announced in a few weeks.
Designer, which appears to be a Canva-like web app, could be promoted as an all-in-one solution for students and businesses in need of professional-looking graphics, beautiful slide decks, Facebook advertisements, LinkedIn images, animated Instagram posts, and other branded assets.
Unlike PowerPoint, Microsoft Designer comes with templates, an image library, shapes and ideas for your Instagram or Facebook posts. Thanks to these features, it is possible to create eye-popping creations within minutes,
According to the leaked app, here's a list of features:
Pre-designed templates can help get you started.
Ideas shows you even more designs options and helo push your creativity further.
Add your design to a social media post and share it with your followers.

Predefined canvas size: 1080x1080px for Instagram, 1200x628x for Facebook ads and 1080×1920 Instagram stories. The fourth option lets you get started with a custom size.
It is also possible to connect your LinkedIn account and directly post updates to the social media platform.
"Connecting your LinkedIn allows you to post your designs from Microsoft Designer to your LinkedIn Profile. Microsoft doesn't share any personal data with this application or store your password," Microsoft's leaked document reads.
Most important of all, Microsoft Designer is optimized for beginners who don't know anything about designing banners or art for their social media. In other words, it doesn't require you to know anything about design. That's what makes it different and interesting from PowerPoint, and it has the potential to become your favourite design app.