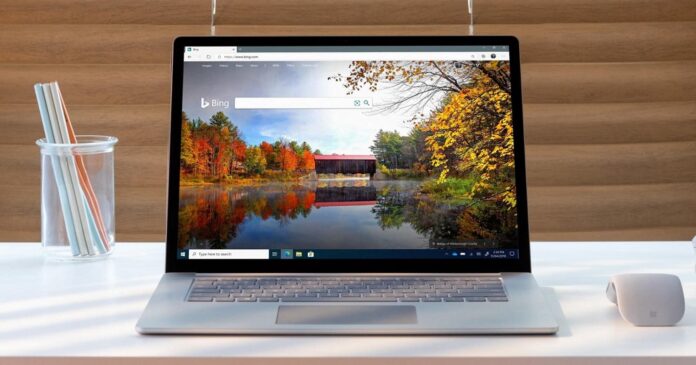 Switching between browsers never used to be a big deal, but it also depends on the features you use. We customize browsers like Google Chrome with extensions, sync open tabs to our mobile devices, and more. If you're thinking about moving between Microsoft Edge and Chrome regularly, Microsoft is working on a new feature for you.
You can't switch browsers without your bookmarks or favourites, history, passwords, and other miscellaneous features. Thankfully, moving these data between browsers is fairly easy and only takes a few clicks when you launch a new browser for the first time. For example, when you launch Edge, you're given the choice between import or a fresh start.
A new Microsoft Edge feature wants to pull all necessary data from Chrome every time you launch Edge. For example, if you have tabs open in Chrome or new bookmarks, and launch Edge for the first time after a system reboot, Edge will automatically import bookmarks and tabs from Chrome.
The feature isn't entirely new, but it has been updated with two new options – open tabs and Settings. The 'open tabs' option, if enabled, will automatically detect tabs which were previously open in Chrome and open those tabs in Microsoft Edge when you launch the browser.
Likewise, if you enable or disable a feature in Chrome's settings and the same setting is available in Edge, it will get changed in Edge too.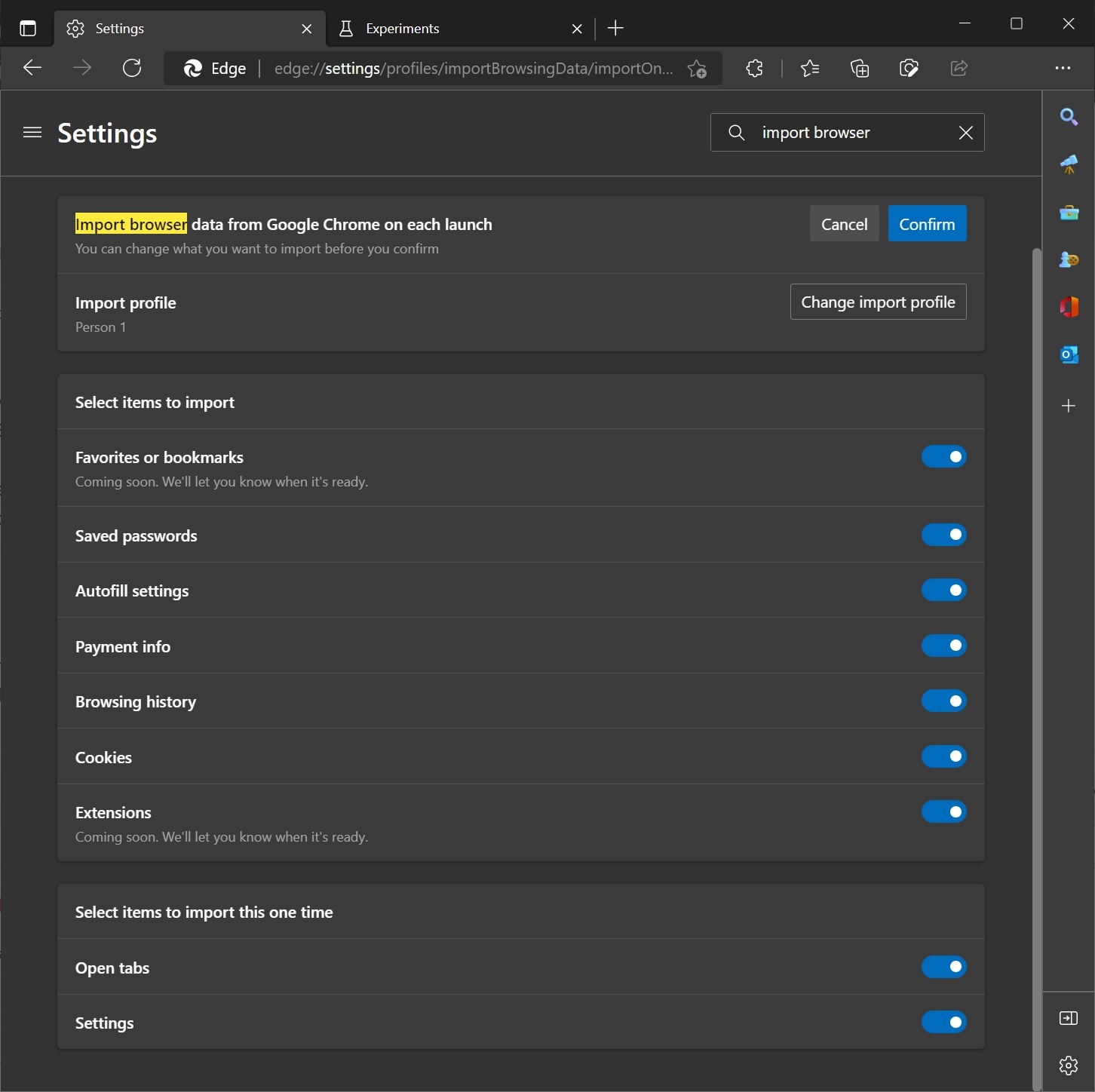 This happens in real-time and users can enable the optional feature from the browser's settings. To try the new feature, open the Profile tab in settings and click Import browser data > Import browser data from Google Chrome on each launch, and finally enable the feature.
Tabs imported from Chrome will have a label 'imported tabs' to help you realize that Microsoft synced Edge with Chrome.
You can further customize the functionality by specifying a Chrome profile and the types of items you'd like to import.
Microsoft Edge to get improved tab group, notes saving feature and more
In addition to improved integration with Chrome, Microsoft Edge is also getting several new features in the next big update.
One of the new additions will allow you to drag tab groups by default. Likewise, there are improvements to the existing features, such as the spellcheck. After the update, you can add a new language to the preferred language list.
In Edge Canary, Microsoft is also experimenting with a feature that mimics Telegram's saved messages and allows you to save files in Edge. While Telegram offers unlimited storage, Edge's feature is powered by OneDrive and is linked to your Microsoft account.