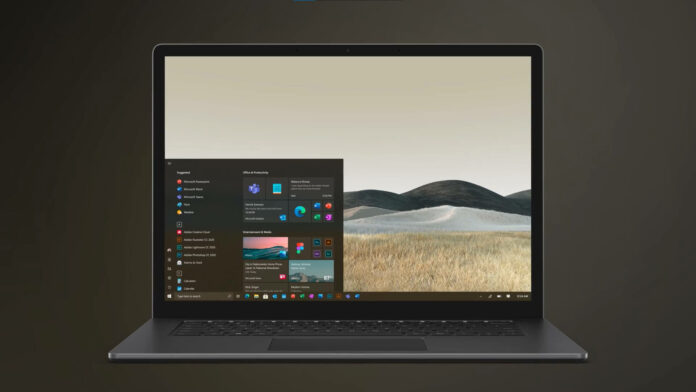 Some users are encountering serious problems following the release of Windows 10 May 2022 Update. While Windows 11 users have run into app crashes after they installed KB5013943, it looks like this month's another important update KB5013942 is causing issues for Windows 10.
Earlier this week, Microsoft published Windows May 2022 cumulative updates for Windows 11 and Windows 10. Like the previous releases, a cumulative update is a mandatory download intended to patch the problems and security issues caused by the previous update.
This month's update for Windows 10 fixed a number of issues, including a bug that delayed the startup time of the system by up to 40 minutes (not seconds). Some reports are now coming in that the May 2022 update itself can't be installed on Windows 10. The installation issue is not a major concern, but it looks like the patch also broke apps for some folks.
After installing KB5013942, users are unable to launch Event Viewer. For those unaware, Windows Event Viewer is a tool for administrators to monitor log of apps and system messages, including errors, alerts, and warnings.
"There were some problems installing updates, but we'll try again later. If you keep seeing this and want to search the web or contact support for information, this may help: (0x80073701)," one of the affected users described their experience when installing the update.
"Aside from Event Viewer no longer opening, it looks like this patch removes files (or makes them unusable) related to .NET 5. For me, my Fijitsu scanner software ScanSnap now errors out with mscoree.dll missing," another user highlighted issues with Event Viewer and app crashes on Windows 10.
Comments on the Windows 10 May 2022 update issues are also available on the Feedback Hub, with one user stating "this update apparently causes some incompatibility with a driver on my system as I get constant machine check exceptions after installing it. Right after Boot when all the background Services launch. Everything worked fine before this update".
There are various posts across our own comments section and social media sites that Event Viewer and app crashes are a growing issue.
List of known issues in Windows 10 KB5013942
Microsoft has confirmed that it's aware of an issue in KB5013942 where certain apps that rely on GPU might close unexpectedly or experience intermittent issues. This only affects a small number of apps, but we don't have a list of apps said to be experiencing problems after the update.
In case you're affected, you might receive an error in Event Log in Windows Logs & Applications with exception code 0xc0000094.