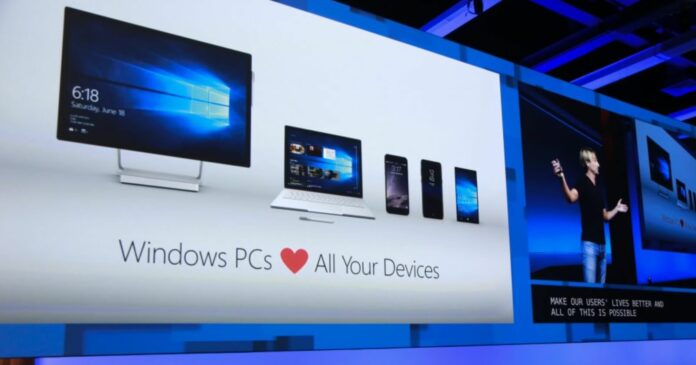 In a new job listing, Microsoft has confirmed it is consolidating its Android efforts into a single division called 'Android Microsoft Platform and Experience'. This move could allow further integration between Windows 11 and Android, and Microsoft may be planning to go beyond Samsung phones.
Earlier this week, Microsoft posted several job listings for its new division "Android Microsoft Platform and Experience" which aims to bring apps/services Phone Link or Your Phone, SwiftKey, Microsoft Launcher, and other services including the 'Surface Duo experience' under one division.
"The Android Microsoft Platform and Experiences Team is building the future. We are a world-class platform, middleware, apps, and services organization that brings end-to-end experiences to life on a diverse range of form factors – empowering customers through powerful connections to Windows, M365, and Azure across the devices they use," the job listing reads.
While details are not available and we don't know how exactly the company plans to double down on its Android efforts, we're expecting major improvements to apps like Phone Link and Microsoft Launcher in the coming months.
For example, a future update could enable tighter integration between these Android apps and Windows 11.
Microsoft is focusing on the consumer market
Under the leadership of Satya Nadella, Microsoft has been investing more in cloud computing and Office. However, Microsoft's strategy seems to have changed following the pandemic as the company has promised to make Windows better and turn it into a product that customers actively love.
"I want to move Windows from people needing it – and knowing they need it – to loving and wanting it," Microsoft's Panos Panay said last year.
While Microsoft has confirmed it won't make phones again, the company could still create an interoperable experience similar to iPhone and macOS computers. By doubling down on its Android efforts and integration, Microsoft could convince more people to use Windows 11 for their daily tasks.
Microsoft recently updated its SwiftKey keyboard with Windows clipboard sync and the company also rebranded the 'Your Phone' application as 'Phone Link' with support for Honor devices, suggesting existing partnerships with Samsung are subject to change.