Windows 10 KB5011543 is now rolling out to users in the production channel and it comes with a few new features, including highlights integration in Windows Search. The patch is available via Windows Update (WU) and users can also download the offline installer of Windows 10 KB5011543 to perform update offline.
KB5011543 is an optional preview update designated for production use and it has already been tested by those in the Windows Insiders Program. Although optional updates are generally safe and ready for production release, it may be a good idea to skip the patch if you can wait until the April 2022 Patch Tuesday.
As you're already aware, Windows 10 optional updates include all fixes and issues that will ultimately appear in future Patch Tuesday releases. In other words, if you choose to skip the update released this week, you'll receive the same set of bug fixes and Windows Search highlights next in April as part of the Patch Tuesday cycle.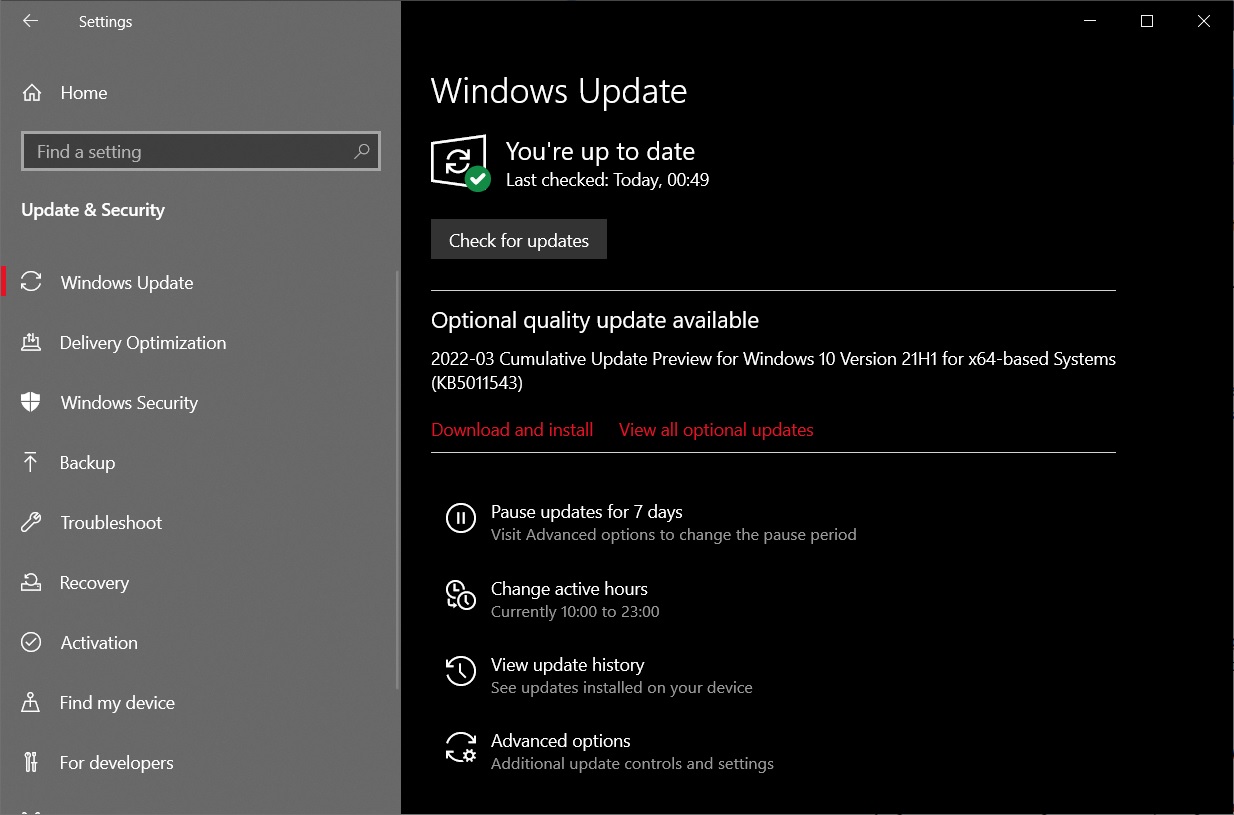 If you check for updates today, you will see the following patch under the optional updates section:
2022-03 Cumulative Update Preview for Windows 10 Version 21H2 for x64-based Systems (KB5011543)
Download Links for Windows 10 KB5011543
Windows 10 KB5011543 Direct Download Links: 64-bit and 32-bit (x86).
Windows 10 KB5011543 (Build 19044.1620) Full Changelog
The main highlight of the Windows 10 March 2022 optional update is support for Windows Search highlights. As you can see in the below screenshots, a new search feature called 'search highlights' allows you to see trending content on the internet across the world, and in your organization.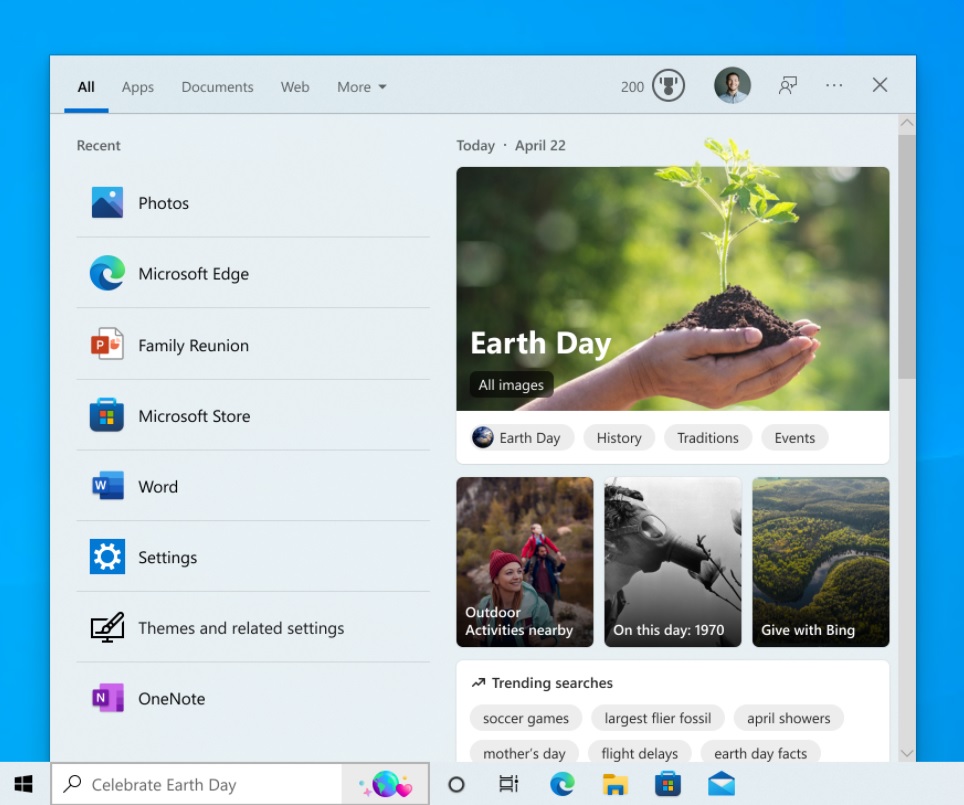 Search highlights promise detailed information on interesting moments like holidays, anniversaries, and even educational moments in your region or globally. You can learn more about the moments by tapping on the illustration in Windows 11's search box interface.
Likewise, enterprise customers will be able to view information related to organization, people and files.
Search highlights feature is currently available to select users and Microsoft has said the feature will roll out soon. Microsoft is planning to consider feedback from early testers before pushing it out to a wider audience. The broad availability will occur in the coming months, according to the company.
Additionally, Microsoft has added a new feature to help you change the colour of toast buttons to identify success and critical scenarios more easily. Using this new feature you can easily customize the notifications using Windows 10's native system.
For advanced users, there's a new policy that would expand an app's top three notifications by default in the Action Center.
In addition to these features, Microsoft has also fixed several bugs in the operating system. For example, Microsoft has made a change to fix an issue that prevents Android users from signing in to some Microsoft apps, such as Outlook or Microsoft Teams.
Likewise, another bug has been fixed where the credentials window would become invisible when you press the Back button.
Bug fixes in Windows 10's latest March 2022 update
As mentioned at the outset, Microsoft has patched a known issue that causes Blue Screen of Death errors when users attempt to pair Bluetooth devices. The bug has been reported on systems using certain configuration service providers that affect the Windows Bluetooth A2DP profile.
Other bug fixes in Windows 10 Build 19044.1620:
Microsoft has fixed an issue where the search indexer feature may stop responding in some cases.
Microsoft has fixed an issue that prevents Outlook's Offline search from surfacing emails in search results.
Microsoft has fixed an issue that might deactivate your Windows license when you downgrade the National Language Support (NLS) version.
Microsoft has fixed an issue where modern browsers may not properly render HTML generated by gpresult/h.
Microsoft has fixed an issue that might prevent a DNS Server query resolution policy from working.
Microsoft has fixed an issue that affects the Key Distribution Center (KDC) Proxy.
A bug has been fixed where the system might add a unrequited Trusted Platform Module (TPM) protector.
Microsoft has fixed issues with User Account Control (UAC) dialog.