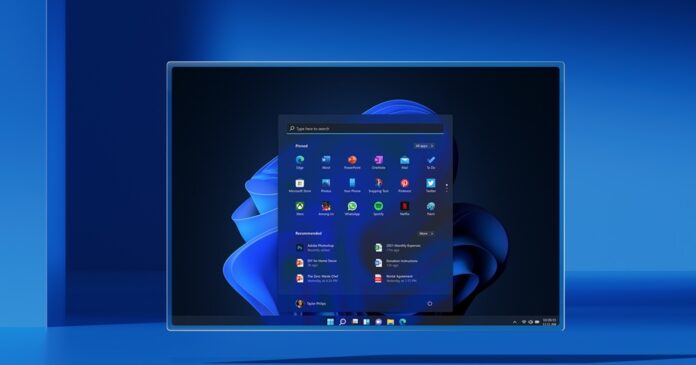 Windows 11 Build 22581 is now available for users in both Beta and Dev Channel, and it contains all features likely to ship in the fall. Today's build is from the Nickel branch and it also comes with support for experimental features for those in the Dev Channel. As the company noted earlier, there's no guarantee experimental features will ever ship.
If you check for updates, the update shows up as "Windows 11 Insider Preview 22581 (NI_RELEASE)" and it is from the Nickel branch. Unlike the previous builds, today's release contains all improvements and features tied to the Sun Valley 2 (also known as version 22H2).
Build 22581 is not a major release and there are only minor improvements for those in the Beta Channel. As part of today's release, Windows 11's tablet-optimized taskbar feature is now available for everyone, so you will notice that the OS now works better with tablets when you change the orientation. This tablet-optimized taskbar does not work on PCs.
Additionally, the taskbar's borderline now extends across the entire taskbar and it would be visible for everyone. In other words, Microsoft has fixed the weird line that appears above the taskbar.
What's new in Windows 11 Build 22581
Microsoft is working on a better design for Win32-based system tray icons, so you will notice a modern hover bar when you drag your mouse above the icon.  The "Show hidden icons" have also been updated to match the design of the taskbar.
Interestingly, Microsoft has disabled drag-and-drop to pin/unpin items. You can now manage icons from taskbar settings (right-click on the taskbar) and choose "Taskbar settings".
If you prefer a simpler taskbar, there's a new optional setting to remove the hidden icons button completely.
As mentioned at the outset, Build 22581 comes with a new experimental feature – a smart way to discover web content in Windows Search. After the update, Windows Search will try to populate the results or homepage with more web content to help people discover and get quick access to web content.
In terms of fixes, Microsoft has fixed an issue where taskbar previews may not work due to incorrect usage of fonts for the window title in languages other than English. After the update, Windows 11's drag and drop now work with an auto-hidden taskbar.
Likewise, if you drag something to pin to the taskbar, unsupported items will display the 'X' symbol with rounded corners.
Microsoft has fixed an issue that would unexpectedly invoke the widgets board. Likewise, another issue has been fixed where the search box at the top of Start will flicker.
Microsoft has also updated the context menu when right-clicking a pinned app to say "Move to front" rather than "Move to top".
Other improvements in Windows 11 Build 22581:
Microsoft has fixed an issue where icons would not appear in the context menu and command bar.
Microsoft has fixed the issue with icons used in the context menu and command bar.
Another bug has been fixed where folders containing folders will show an icon with a slip of paper. This would indicate that there is content inside the folder.
Microsoft has fixed the "size and theme" link under Settings > Time & Language > Typing > Touch Keyboard.
Microsoft has fixed an issue where 3 or 4 finger touchpad gestures may not work as expected.
Microsoft has made changes in Sounds to Program Events.
Microsoft has improved the visibility of the battery icon in the Bluetooth Quick Settings.
Fixed an issue that would crash Office apps when using voice access.
In addition to these fixes, Microsoft has also published a new Clock app update to fix an issue where the Clock app cannot update the Windows Focus state.
How to install Windows 11 Build 22581
To install Windows 11 Build 22581, use these steps:
Open Windows Settings page.
Navigate to the Windows Insider Program page after signing up for the beta testing program.
Make sure Channel is set to Dev or Beta. For those on Windows 10, you must upgrade to Windows 11 before you can try out these improvements.
Click on "Check for updates".
Select "Download & Install".
Click on "Restart now".