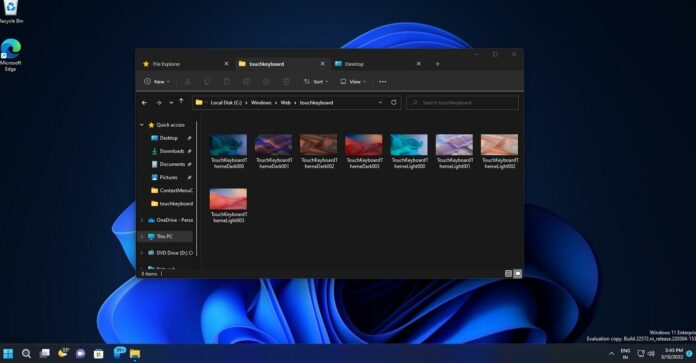 If you're one of many users who have been requesting Microsoft to add tabs to File Explorer, we finally have some good news for you. Windows 11 version 22H2 or Sun Valley 2 update could bring back support for 'tabs' in File Explorer which were first tested in preview builds in 2017.
Microsoft is now experimenting internally with a new feature called "Tabs in File Explorer", which brings the Microsoft Edge-like tabs to File Explorer windows in Windows 11. This feature works at the OS level and doesn't require extensions or PowerToys add-ons for File Explorer.
It is worth noting the new File Explorer tabs feature is different from the original 'Sets' concept which was first teased in 2017. For those unaware, a tab-based Windows 10 UI called Sets was added to preview builds in 2017, but Microsoft yanked Sets and it was pulled from the Windows Insider program.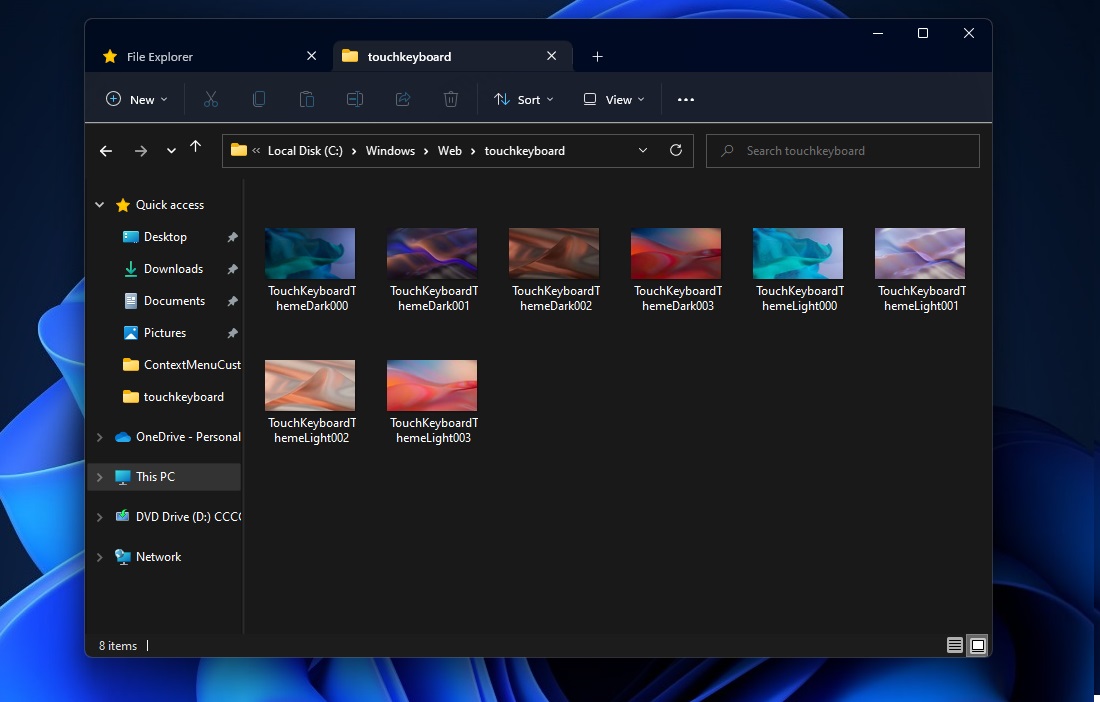 Unlike Sets, which promised a system-wide tabbed experience, Windows 11's new tabbed shell is a feature being worked on for File Explorer only and it currently doesn't work with any other app window, whether it be Settings or Microsoft Word.
As you can see in the above screenshot, File Explorer's tab UI is much like tabs in Microsoft Edge or Chrome. You'll find a tabbed interface at the top of the window and you can click on the plus icon to create a new window of the Explorer.
This feature provides a fully-tabbed experience for File Explorer and the result is pretty similar to third-party apps. You can switch between different folders of File Explorer and even create new tabs directly from the taskbar (right-click on the Explorer icon and select window or folder).
In the above screenshot, you will also notice a new "tab scroll" button. This feature lets you navigate between all open tabs in File Explorer.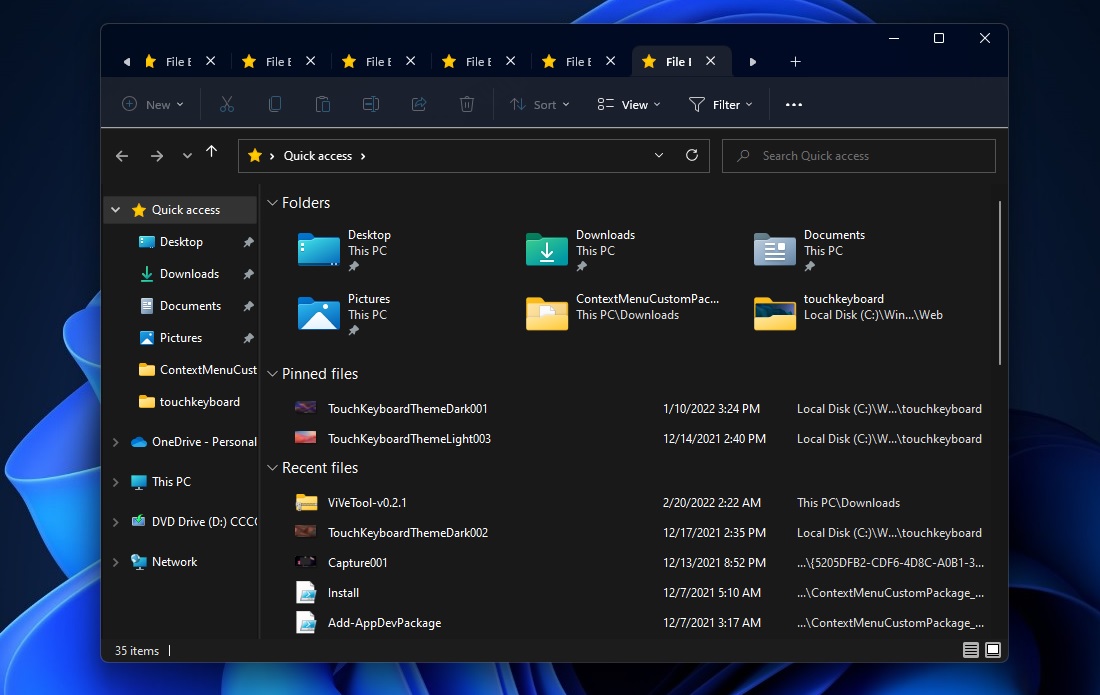 For example, if you open dozens or hundreds of tabs within File Explorer, Microsoft will make the tab strip scrollable and you can click on the arrow button to navigate between the rest of the open tabs.
Microsoft is also working on drag and drop support for easy management of tabs in File Explorer, but this feature is currently not available in the preview build.
It's not yet clear if any app can take advantage of the new tabbing experience and appear alongside File Explorer as a 'tab' in the same window.