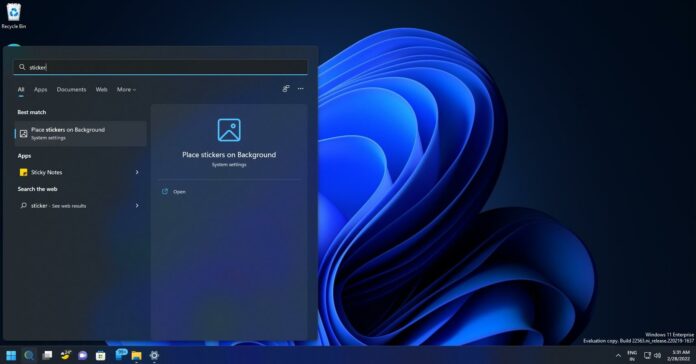 Sun Valley 2 is going to be a big release for Windows 11 and Microsoft is internally exploring support for new features and improvements. As per reports and evidence spotted in preview builds, Windows 11 is getting a new customization tool called "Sticker Editor" to put stickers on the desktop backgrounds.
This forthcoming Windows 11 feature should make it much easier to express yourself with stickers. As you're probably aware, stickers are small animated images that users insert into social media platforms like Telegram and WhatsApp.
In Windows 11 Build 22563, Microsoft is testing a "Sticker Editor" app that lets you edit stickers and add them to the desktop. These stickers appear on top of the desktop wallpapers and they span across all available wallpapers. In other words, if you switch to a different wallpaper, you can choose to retain the sticker.
As mentioned, this feature works partially in preview builds. To use the new feature, you would need to search "Stickers" in Windows Search and select "Place stickers on Background".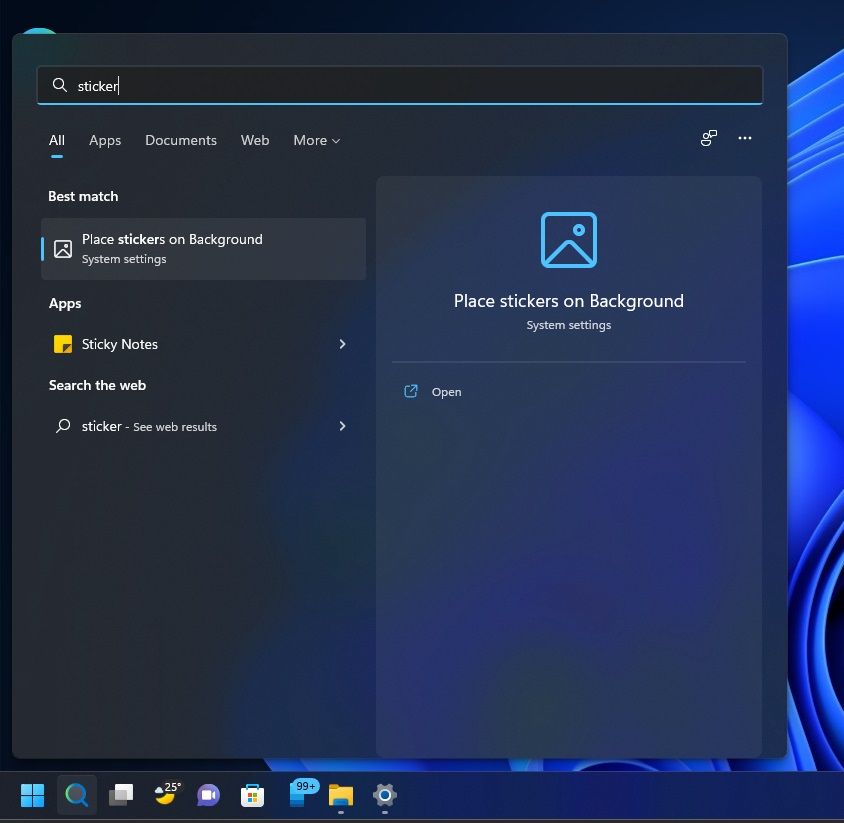 As you can see in the below screenshot, the link to "Place stickers on Background" opens the Windows Settings app. You can either click on "Add stickers" from Settings or the context menu (right-click menu) on the desktop to launch the Stickers Editor tool and place stickers on the desktop.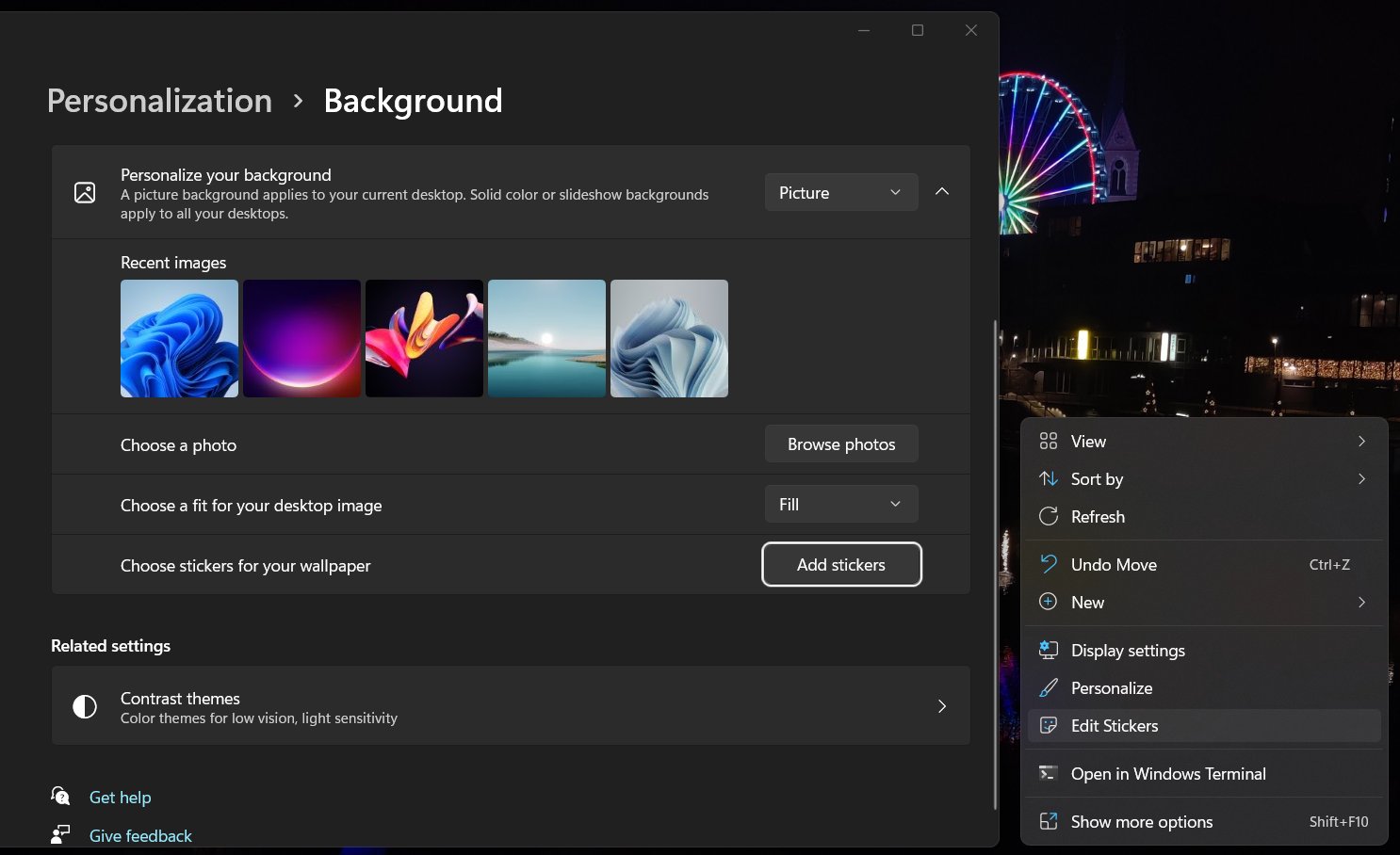 The app lets you select or create your own stickers and add them to the desktop, and change the position on Windows 11 desktop. When you click on "Add stickers", a Windows Clipboard-like panel will appear on the desktop with a range of stickers to choose from.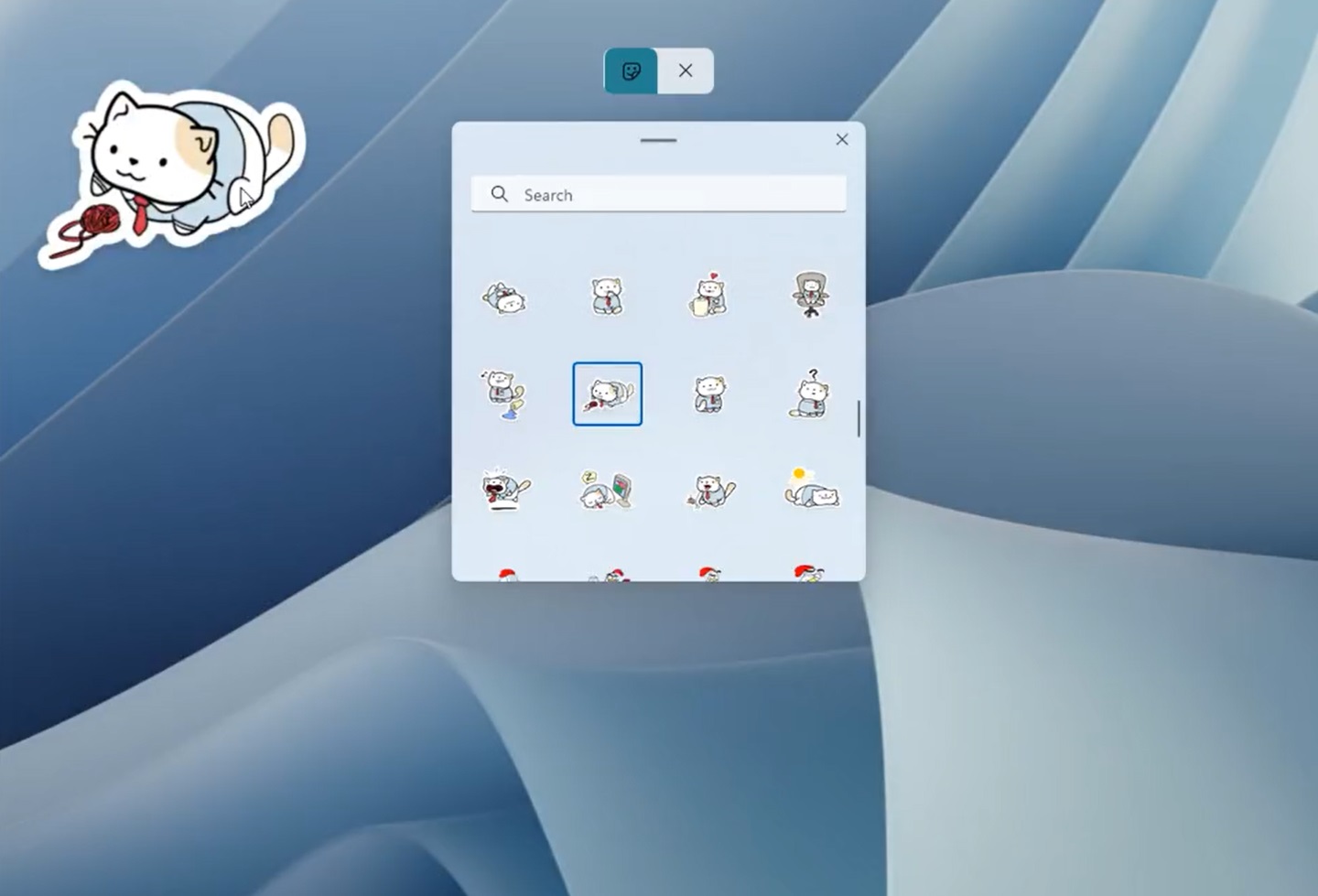 Once done, you can resize stickers as you like or customize stickers using Sticker Editor app.
At the moment, Microsoft is still working on these stickers and we don't know when they are supposed to show up for everyone. However, they will almost certainly go live for insiders first, as Microsoft needs to make sure everything is running properly.
Stickers integration will be introduced alongside the Microsoft Store-based Sticker Editor tool, which will make the stickers as easy to find as emojis.