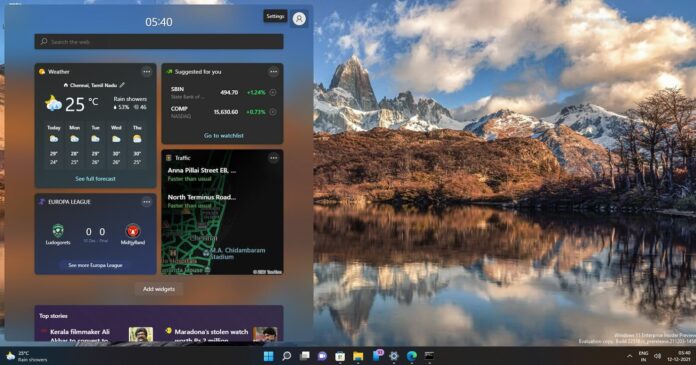 Windows 11 KB5010386 is now rolling out to users in the production channel (including beta channel) and this is a pretty big cumulative update. The company also published Windows 11 KB5010386 offline installers and these msu installers can be used by anyone to manually upgrade the systems.
The Patch Tuesday update contains all fixes from the previous optional update and it also includes security fixes. Windows 11 Patch Tuesday update resolves a bug that could make your devices run slower. This is the case if you've skipped the last optional update which was released in late January.
As you're probably aware, Microsoft shipped Windows 11 to millions of users with a bug that could make the write/read speed slower. While these issues were allegedly fixed with January 2022 cumulative update, some folks have been complaining about drive sluggishness even after the installation.
With Windows 11 February 2022 update, Microsoft has finally delivered a full fix for performance issues. In the changelog, Microsoft explained that it fixed a performance regression bug that would occur on some configurations when you enable the update sequence number (USN) journal.
If you check for updates today, you'll see the following update:
2022-02 Cumulative Update for Windows 11 for x64-based Systems (KB5010386)
Download Links for Windows 11 KB5010386
Windows 11 KB5010386 Direct Download Links: 64-bit.
Windows 11 KB5010386 (Build 22000.493) important changelog
Fixes numerous security issues, including an issue that crashes Lightweight Directory Access Protocol (LDAP) operation.
Introduces support for help feature, which is based on Microsoft Bing technologies and it is used to recommend Help topics that are relevant for each Windows Settings page.
An annoying bug has been fixed where the OS displays outdated battery percentages for connected Bluetooth devices.
An issue where some image editing programs from rendering colours correctly on certain high dynamic range displays has been fixed.
Microsoft fixed an issue that affects the auto-hide feature of the Windows 11 taskbar.
As mentioned at the outset, Microsoft has fixed issues with the USN journal, which is a feature that logs changes to files on your drive. A bug within the USN configuration is apparently tied to SSD performance issues and installing the patch should make the write speeds significantly faster.
Microsoft says it also made a change that would provide a better response under low light conditions on all the supported devices. As per the changelog, a major issue has also been fixed whereby HDR monitors won't be able to fetch colour.
Another issue has been fixed where the operating system's audio service would stop responding on some configurations. Likewise, Microsoft has patched an issue where the app's icon will appear on the taskbar when the apps are actually not running.
Windows 11 Build 22000.493 fixed a bug where the volume icon in the taskbar would appear as muted.
Other fixes:
Fixed an issue that causes rendering issues in Microsoft Edge Internet Explorer mode.
Fixed an issue where cannot enter strings in the Input Method Editor (IME).
Fixed an issue that crashes the audio service in Windows 11 and affects hardware-accelerated Bluetooth audio.
Fixed issues with VPN profiles.
Fixed issues that affect apps that are written to work Azure Active Directory (AAD).
Improvements for Settings app
With February 2022 update, Windows 11's settings app is getting further improvements and it will include a new way to manage Microsoft subscriptions. Users will be able to manage Office subscriptions or personal Xbox Game Pass subscription directly from Settings > Accounts > Your Microsoft Account.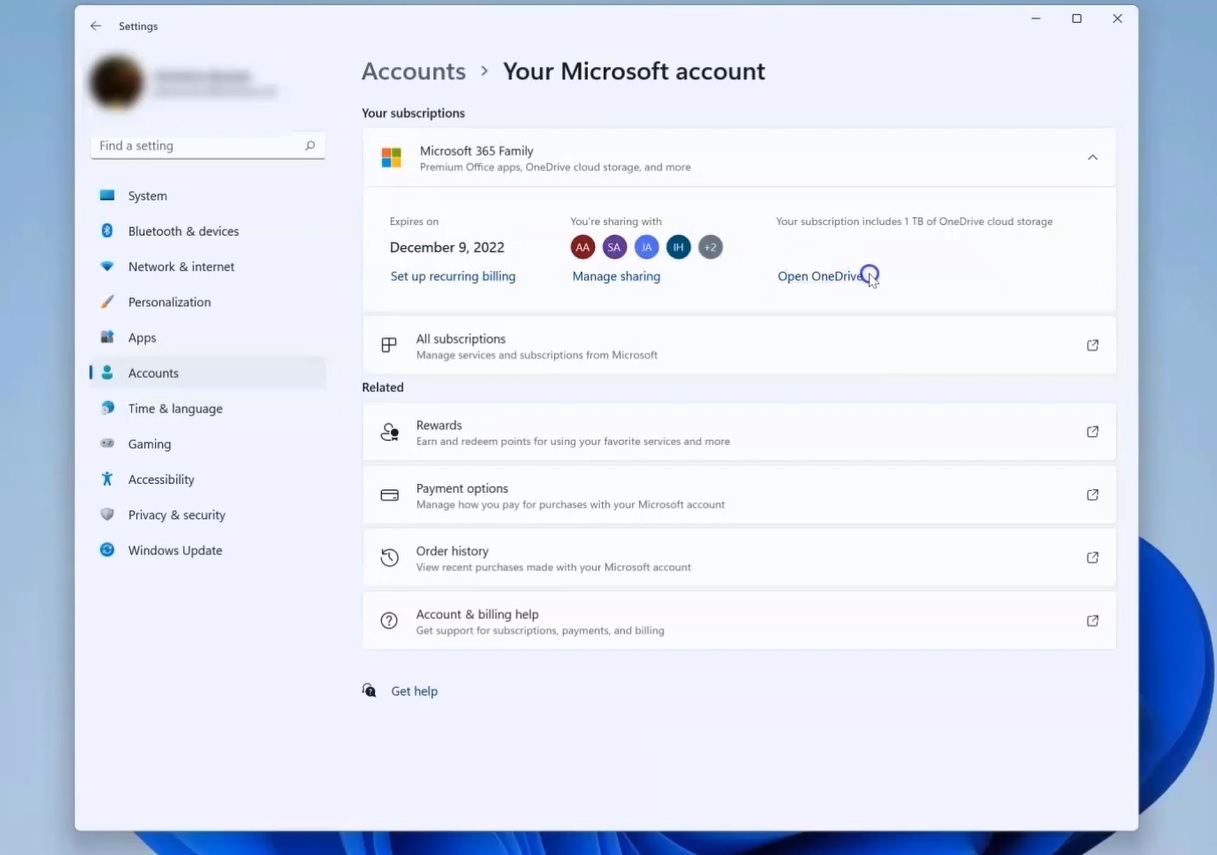 As you can see in the above screenshot, Windows 11 can now show your active subscriptions and payment history. Other features include rewards and what you would find on Microsoft account webpage.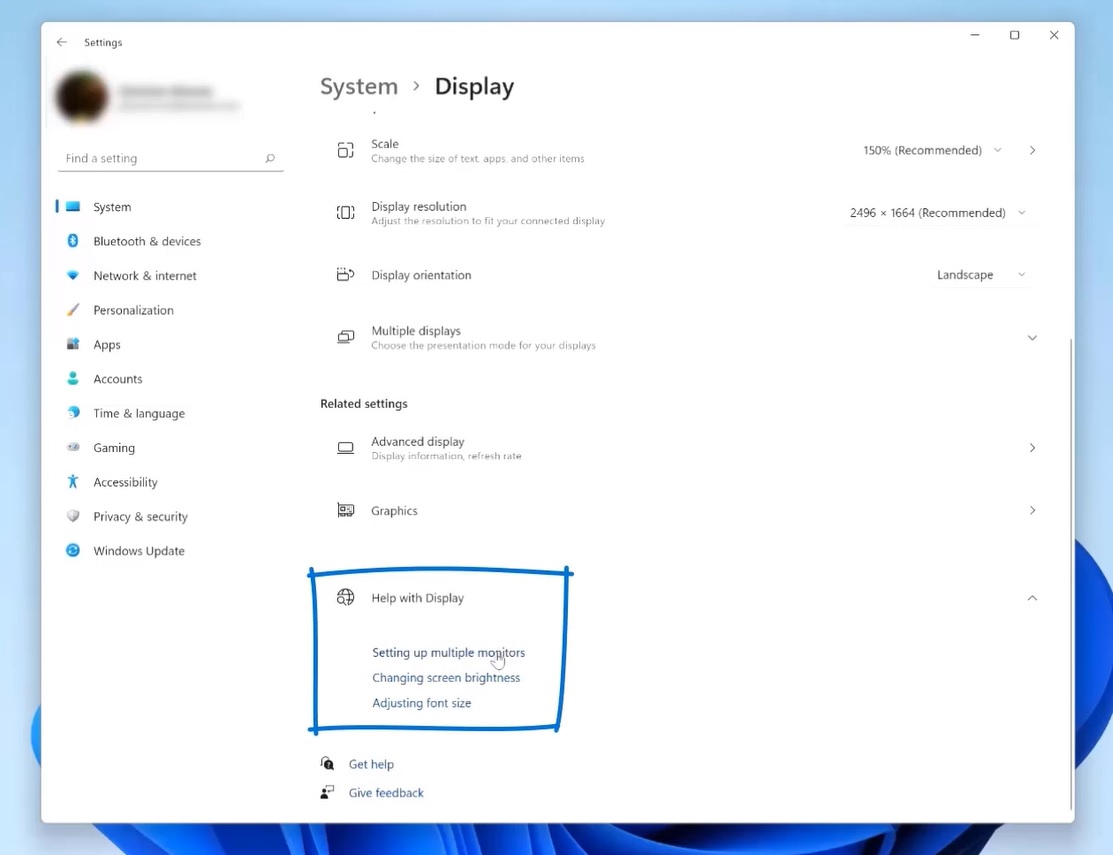 Additionally, Microsoft is adding a new "Help with" section to all pages in Settings app. This would allow users to learn more about the feature on Bing.
Known issues
Microsoft is currently not aware of any critical issues in this release, but you should watch for a weird bug where recent emails might not appear in the search results of Outlook desktop app. This bug affects POP, IMAP, Microsoft Exchange and Microsoft 365 accounts.
There's always a possibility that the Windows Update could break your device. In the past, some updates have caused major issues including Blue Screen of Death errors and problems running certain apps.
If you notice issues after deploying the update, you'll be able to uninstall the update and roll back your device to its previous state by following these steps:
Open 'Settings'.
From the 'Windows Settings' page, open updates & security page.
Find 'View update history' page.
Locate the package and click on uninstall button.