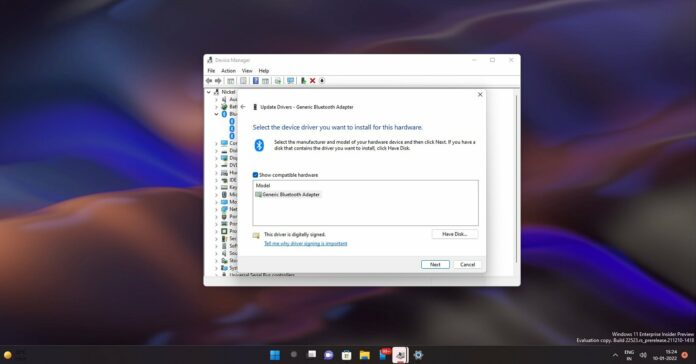 Device Manager, which remains the default program to manage or troubleshoot hardware and drivers on PC, comes with some minor improvements on Windows 11.
If you've issues with your driver or the computer manufacturer wants you to install drivers from their websites, there's a way to load drivers manually. To do this, you can use Device Manager and navigate to the path where drivers are available instead of using the installer package offered by the OEM.
This is necessary in some cases only or when you're trying a new set of drivers for the first time and drivers are blocked by the manufacturer. You can manually load drivers by clicking on the "Driver" tab in the properties window and then you've to click the "Update Driver" button.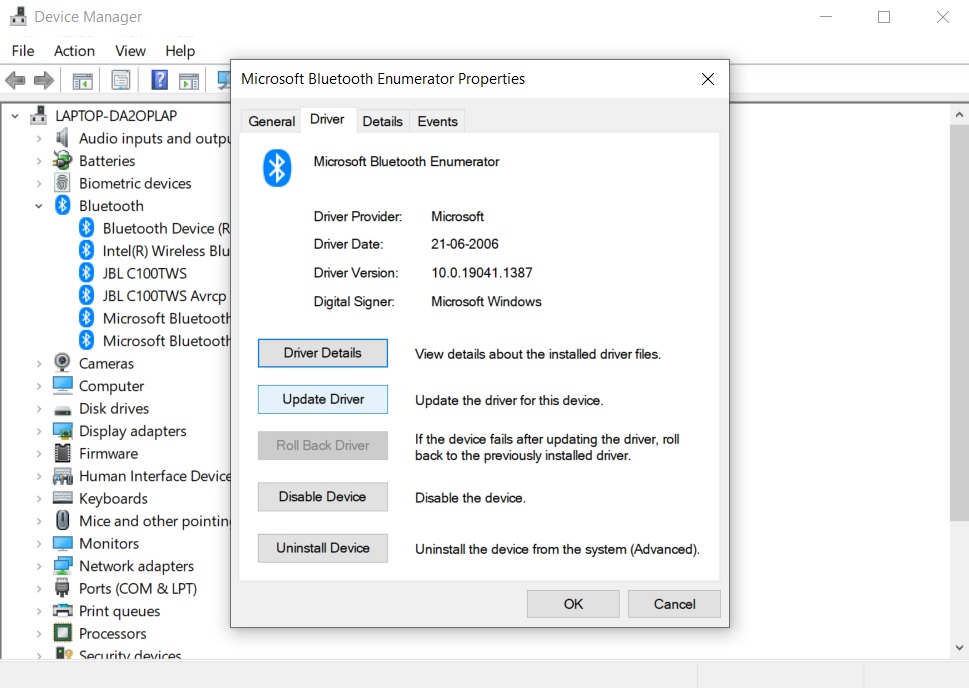 To manually replace drivers, we need to pick packages from a "list of available drivers on my computer". This can be accessed via the "Have Disk" button at the bottom right corner of Device Manager.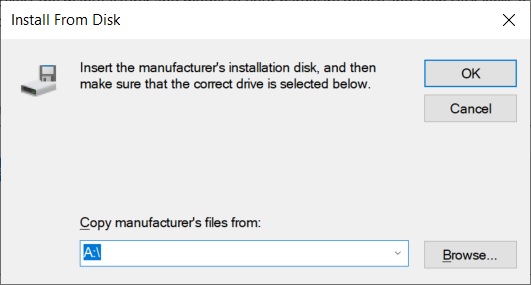 In Windows 10 or older, Device Manager's default location is set to A:\ when you browse menus like "Have Disk".
A is apparently not just a random letter assigned by Microsoft.
As per a blog post published in 2014 for Windows Vista, A and B are usually reserved for floppy disk drives. If your computer does not have floppy disk drives, it doesn't make sense for Device Manager to use A: location.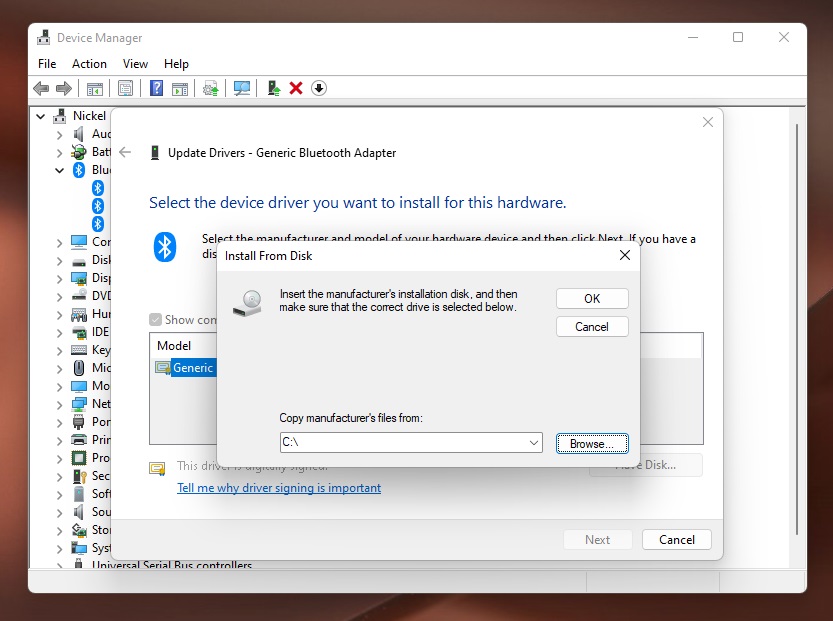 Microsoft took a while to figure out that the A:/ assignment is pointless as the era of Floppy drives is now over. This has been fixed in Windows 11 Build 22000 (stable). Starting with Windows 11, Device Manager no longer defaults to A:\ i.e it doesn't ask you for a floppy disk for drivers (icon has also been replaced).
Device Manager can now automatically detect the OS drive, so you can easily locate the driver package if you extracted the downloaded zip file to a folder on the system drive.
As some users have pointed out, ancient floppy disks are still supported on Windows 11, including the 5.25" floppy disks. If you have an ancient floppy disk, you can still connect it to a Windows 11 device and it will be recognized by the OS.
Other improvements to Device Manager
Additionally, Device Manager now lets you view drivers alongside devices. There are new "Devices by drivers", "Drivers by type", and "Drivers by devices" filters so you can easily users to view, install, and remove drivers.
There's also a new "Add drivers" button that lets you add and install new drivers across all supported devices.
These changes should make managing drivers easier and more intuitive.