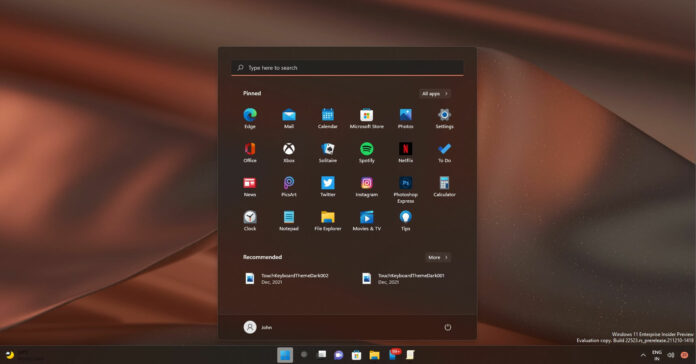 Way back in 2019, Microsoft made changes to the search box in the Windows File Explorer and started allowing users to search their OneDrive cloud storage and local files at the same time. Microsoft also updated the recent files section in Explorer and added support for Office.com entries.
While adding these features, Microsoft made the Explorer slower, with the search box particularly becoming unresponsive when users try to search their local files. However, it does seem like Microsoft is planning to give users more control over their results in the "quick access view" of File Explorer.
A new change included in early preview builds will allow users to turn off Office.com integration in File Explorer. As per a new entry in Group Policy editor, you can disable files from Office.com in the operating system and File Explorer will stop including cloud files in the Quick Access view.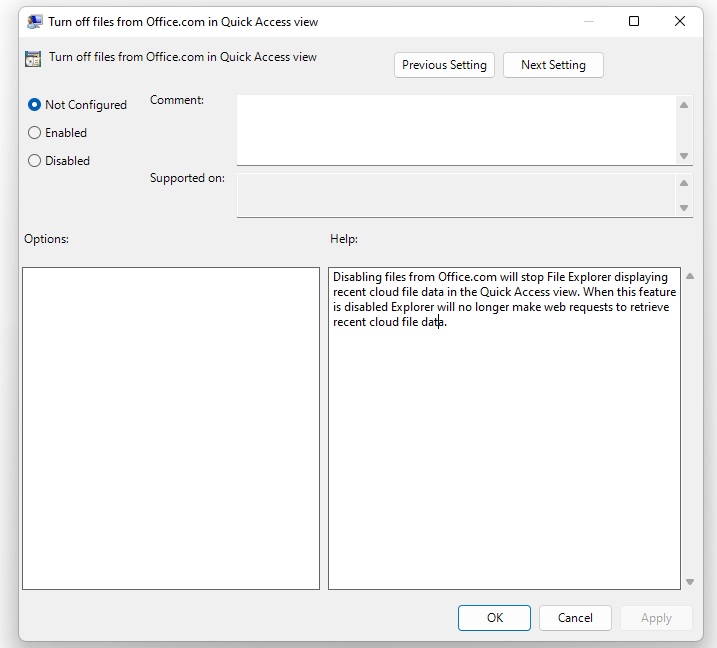 Additionally, when you turn off the Office.com integration, you will also block File Explorer from making web requests to Microsoft's services to retrieve recent cloud file data. This could reduce background data and resources usage, and improve your overall experience with Windows.
Interestingly, this change will also apply to Start Menu's recommendations section. When the feature is disabled, the Start menu will stop fetching Office documents.
It is worth noting that the Office integration includes both personal and Microsoft 365 accounts, so this change will benefit all users.
Upcoming changes to File Explorer in Windows 11
As we have pointed out in our previous reports, File Explorer has become slower in Windows 11. The context menu, which appears when you right-click on a file or folder, is sluggish and slower than expected.
With Windows 11, Microsoft has changed the way the context menu works by prioritizing the most commonly-used options. The sluggish performance or slow animation is one of the annoying problems with File Explorer.
In some cases, users have observed a delay of 1/2 second, as the menu tries to readjust the size when you click anywhere within the window of Explorer.
In addition to bug fixes, Microsoft is also introducing a new keyboard shortcut that will allow users to quickly copy the path of files or folders. Right now, users need to right-click on an item and select "Copy as path" to copy its location.