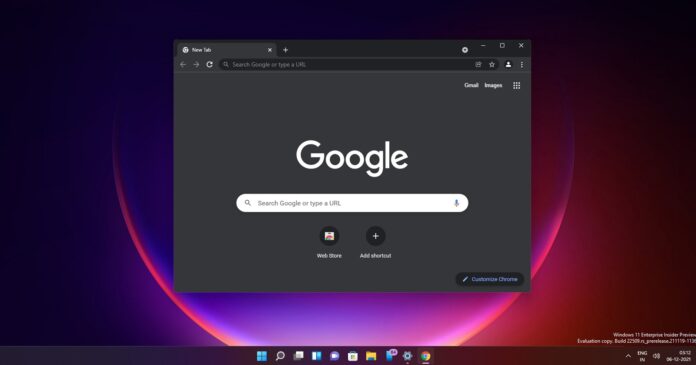 Windows 11 has made switching your default browser from Edge to Chrome or Firefox much harder as the company has removed the option that lets you "set default" browser with just one tap.
As part of the Windows 11 revamp, Microsoft has introduced a new Windows Settings app, which also includes a redesigned Apps & Feature page. The Apps & Features page lets you configure the default file type for your apps, including browser and music player. For browsers, Microsoft has removed an option to use third-party browsers for everything.
Right now, if you try to change the default browser to Chrome or Firefox, you will need to manually change the file type for all possible web-related formats. This includes HTM, HTML, HTTP, HTTPS, SHTML, WEBP, SVG, and even PDF. If you forget to tick the box for all necessary options, you won't be able to use Chrome or Firefox as the default browser.
This complicated change has come across as annoying, with users saying that Microsoft is trying to force its preference. After users spotted the change, Microsoft also received backlash from rivals like Google and Opera.
Hiroshi Lockheimer, SVP at Google, said that this new [default browser] change comes from "the company that claims to be the most open with the most choice. This is far from "choice.". Firefox officials also criticized Microsoft for forcing "additional and unnecessary steps to set and retain default browser settings".
Microsoft later confirmed that the company is listening to the feedback from the consumers, and changes will be made to shape the future of the operating system.
Microsoft rolls back Windows 11's default browser setting
Thankfully, Microsoft has finally decided to revert Windows 11's complicated default browser setting with a new preview update.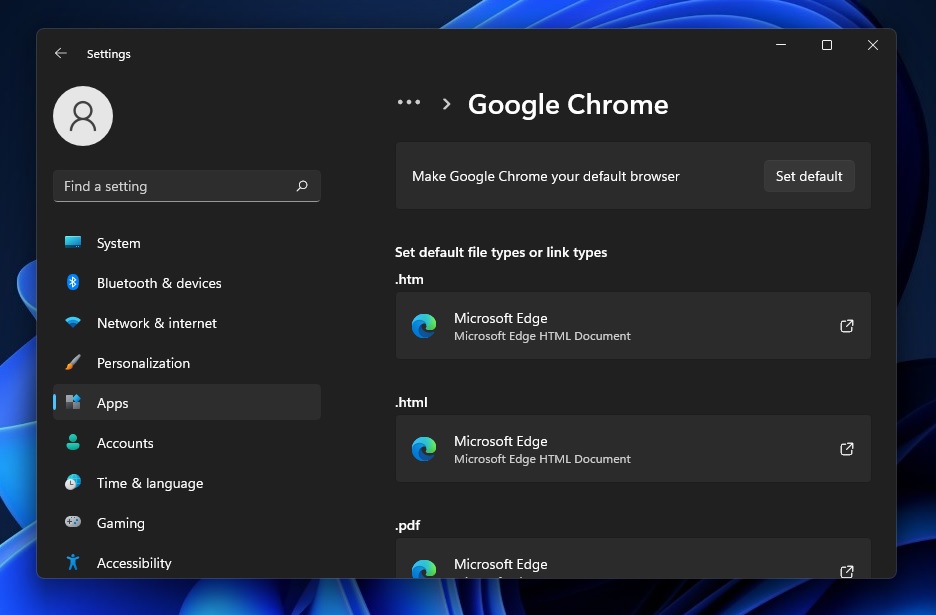 In Windows 11 Build 22509, Microsoft has quietly enabled a new toggle that lets you modify default browser setting for all web-related file formats/connections, including HTTP and HTTPs.
As you can see in the above screenshot, there's a new "Set default" button on the Settings page, which should make it easier to set Chrome or Firefox as the default browser on the OS.
It is worth noting that Microsoft hasn't officially announced this new "set default" browser option yet and it's not clear as to when it will be released for users outside the beta program.