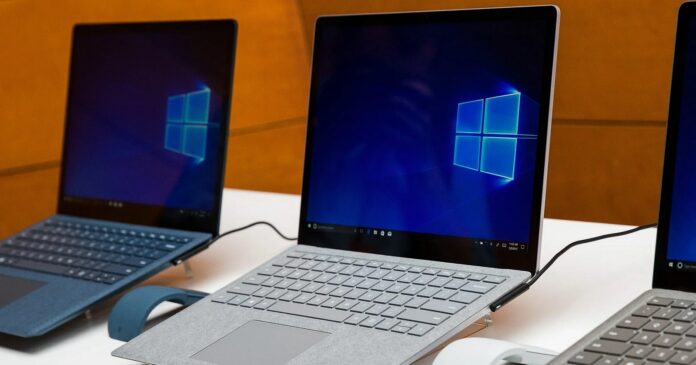 KB5007253 is now rolling out to PCs running Windows 10 version 21H2, 21H1, 20H2, and 2004. Like previous optional cumulative updates, this patch is rolling out via Windows Update. Additionally, Microsoft has also posted direct download links for Windows 10 KB5007253 offline installers on its Update Catalog.
Windows 10 KB5007253 is part of the November 2021 cumulative update and it is also the first patch for version 21H2 (November 2021 Update) which was recently released in the production channel. Of course, Build 19044.1382 or Build 19043.1382 is offered as an optional release.
KB5007253 will bump the build revision number for all supported Windows 10. If you've already updated to version 21H2 "November 2021 Update", you'll be getting Windows 10 Build 19044.1382. On the other hand, if you're on May 2021 Update, Microsoft will offer 19043.1382. Likewise, version 20H2 is getting Build 19043.1382.
Remember that the build revision number is the only difference between these Windows 10 versions. That's because Windows 10 21H2, 21H1, and version 20H2 are based on the Vibranium release, which is the codebase of Windows 10 May 2020 Update (aka version 2004).
November 2021 optional update includes various bug fixes and improvements for Windows 10 version 2004 and later. For example, Microsoft fixed an issue that causes unexpected rendering issues when loading some variable fonts.
Another Windows 10 bug where letters or characters appear at the wrong angle has been fixed. Fortunately, this glitch only affected certain Asian languages, such as Japanese and Chinese. Microsoft has also fixed issues where Microsoft Excel crashes on certain devices when you export to PDF.
On your devices, when you check for updates today, the following patch will appear on your screen:
2021-11 Cumulative Update Preview for Windows 10 Version 21H2 for x64-based Systems (KB5007253)
Or
2021-11 Cumulative Update Preview for Windows 10 Version 21H1 for x64-based Systems (KB5007253)
To download and install Windows 10 Build 19044.1382, use these steps:
Open Settings.
Visit the Updates & Security.
Tap on the "Windows Update" button.
Select Check for updates to see if new updates are available.
Click on the "Download and install" option.
Select "restart now" to finish installing the update.
Or use the offline installers if you don't see the patch.
Download Links for Windows 10 KB5007253
Windows 10 KB5007253 Direct Download Links: 64-bit and 32-bit (x86).
As we mentioned at the outset, Microsoft has published the Windows 10 offline installers on the company's Update Catalog. The patch is apparently offered in (.msu) format and users can install it by tapping on the .msu, but this will only work if you apply the update to a device using the supported version of Windows.
There are several updates available on Microsoft Update Catalog and you will need to download the patch compatible with your system. If you're unsure about the device configuration, simply head to Windows Settings > System > About.
To download the patch, click on the "Download" button and this will open a new window with a link to the .msu file. Copy the .msu link and paste it into another tab to begin the download in Chrome.
Windows 10 KB5007253 (Build 19044.1382) Full Changelog
Fixes an issue where some fonts fail to display properly.
Fixes an issue that causes Internet Explorer to stop working.
Fixes an issue where the Windows Settings page unexpectedly crashes.
Fixed an issue where Windows Game Bar's screen capture stops working.
Fixed an issue that prevents apps from appearing on the Start menu.
This month's update optional comes with several bug fixes for everyone. For example, an issue that affects the SearchFilterHost.exe process has been fixed. Additionally, Microsoft has also patched critical Windows printing errors like 0x00000709 when connecting to a remote printer.
Windows 10 19044.1382 addresses an issue that causes the Windows Settings page to unexpectedly. This happens on devices when users try to uninstall fonts from the Settings page.
Another bug affecting the UI for renaming files when using folder view in File Explorer has been resolved in Windows 10 update.
In addition to these improvements, Microsoft has also added support for a new –cd argument to Windows Subsystem for Linux (wsl.exe). This would allow users to specify a Windows or Linux path as a starting directory for the subsystem.
With today's patch, Microsoft has also delivered a fix for an issue where certain Windows apps could crash if you try to update or repair the program.
The optional update won't show up on some devices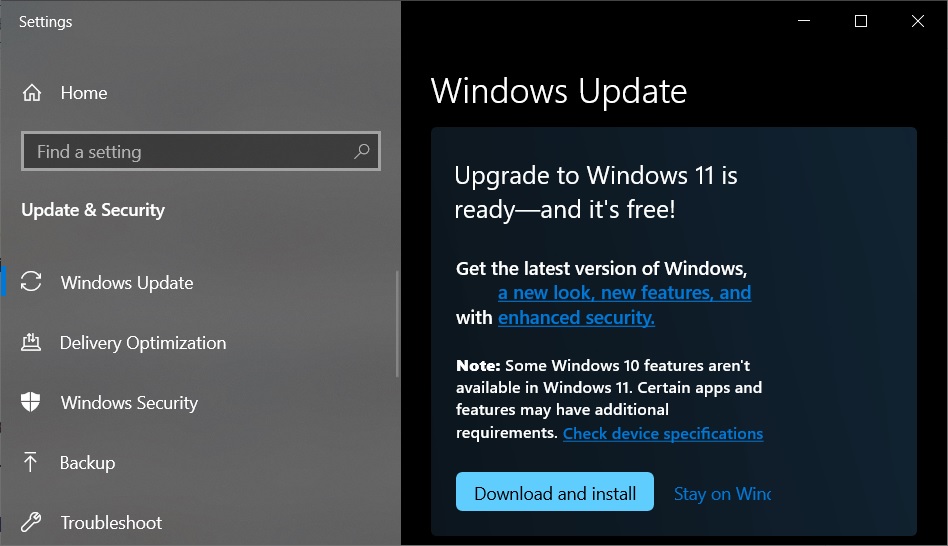 It's worth noting that Windows 10's optional update won't show up on some devices if Windows 11 update is pending for download/installation.
In that case, you would need to manually download the offline installer and apply the patch.
Other Windows 10 news
Windows 10 November 2021 Update is rolling out in stages and it can be downloaded by seekers.
Microsoft has confirmed Windows 10 will only get one major feature update a year similar to Windows 11.
Windows 11 Store's new look is now available for Windows 10.