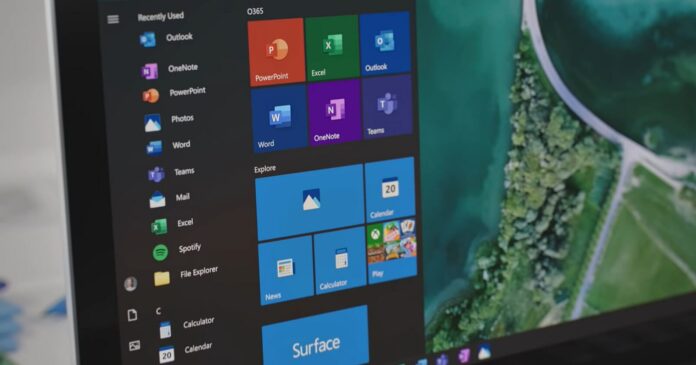 Microsoft has started rolling out Windows 10 version 21H2 (November 2021 Update) to users around the world. The feature update can be installed by users running May 2020 Update (version 2004) or newer. Additionally, Microsoft has also announced a new update cadence for Windows 10.
As you're probably aware, Windows 11 is set to follow an annual update cadence, meaning users will receive major updates just once a year. With version 21H2 (November 2021 Update), Microsoft has confirmed the beginning of a new update cadence for the Windows 10 operating system.
Like Windows 11, Windows 10 will also receive major updates once a year instead of every six months. Microsoft will adopt a once-per-year cadence for Windows 10 updates, similar to how Apple does with macOS. This will ensure fewer issues and a better overall experience for users, especially IT admins.
Typically, it takes a few months for a Windows 10 update to become stable and start getting adopted widely. Going forward, Windows 10 will receive one major update every year to better align the release cycle of its old OS with Windows 11, and this will continue until at least 2025.
This new update cadence will also ensure better update quality for Windows 10 users.
The next major Windows 10 feature update will be released in the second half of 2022 and it could be called October 2022 Update or November 2022. At the same time, Windows 11 will also receive a new feature update, reportedly codenamed "22H2″, but that feature update will include major improvements.
"The next Windows 10 feature update is slated for the second half of 2022. We will continue to support at least one version of Windows 10 through Oct. 14, 2025," Microsoft officials said.
As with every new Windows Updates, Microsoft will be throttling up the availability of upcoming updates to ensure a reliable experience for everyone.
Windows 10's November 2021 Update improvements
November 2021 Update, which is the latest version of Windows 10, comes with a few minor improvements and support for WPA3 H2E standards (enhanced Wi-Fi security). It also includes support for Windows Hello for Business which is the simplified passwordless deployment model for enterprise customers.
For developers, Microsoft is introducing GPU compute support in Windows for Linux (WSL) and Azure IoT Edge for Linux on Windows.
At the same time, Microsoft has stated that it will be accelerating the Windows 11 rollout to include more eligible devices.