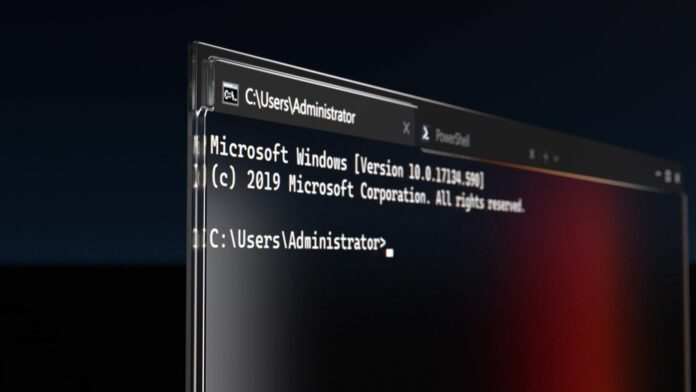 One of the most-loved open source apps by Microsoft is getting an upgrade to match the new look and feel of Windows 11. Microsoft appears to be working on a new settings interface for Windows Terminal, which is the default command-line tool for the operating system.
Images of the proposed Windows Terminal redesign appear to have been posted on Github and then swiftly passed by Microsoft, suggesting that a significant upgrade for Windows Terminal is coming soon.
The updated Windows Terminal redesign is based on WinUI controls and it includes a new settings page. This visual makeover is set to bring Windows Terminal closer to other Windows 11 apps, such as Windows Settings, Microsoft Paint, Windows Notepad, Microsoft Store and more.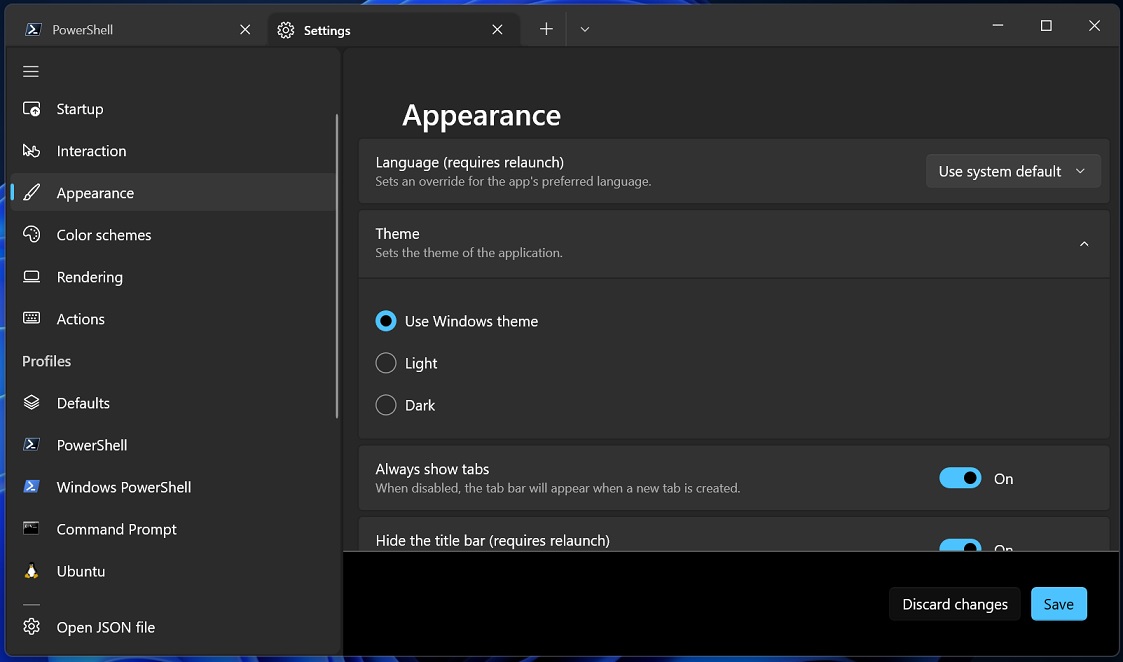 In the PR, developer and designer Pankaj Bhojwani explained that the new look for Windows Terminal is set to make it look like Windows 11 Settings. This PR updates Microsoft's setting container styles to look like expanders, and Microsoft could also consider the following improvements:
Redesigned actions page.
Redesigned colour schemes page.
This PR removes pivots in profiles as it proposes the implementation of breadcrumb-style, similar to Windows Settings.
Toggle switches will have text on the left instead of on the right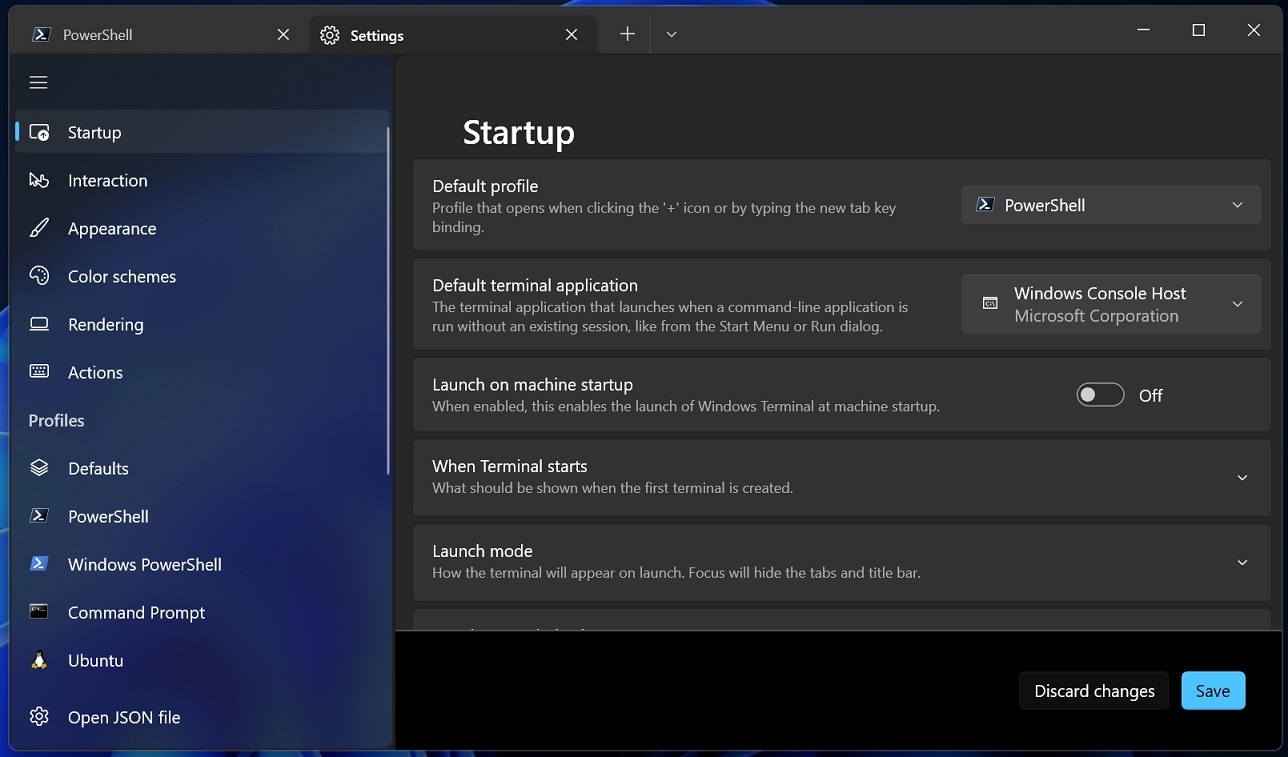 At the moment, it's not clear if the new Windows Terminal will also use Windows 11's "design material" called Mica, which comes under the Fluent Design. Unlike the acrylic effect, Microsoft's Mica is set to align the background colour of active windows with the desktop to help users distinguish between multiple open instances.
Recent updates to Windows Terminal
It's worth pointing out that the latest big update to Windows Terminal brought a ton of improvements to the command-line tool. Version 1.10, Microsoft enabled the ability to edit actions from the Settings UI and introduced support for an acrylic effect that applies to the title bar.
The new acrylic effect can be enabled from the setting or users can turn it on with the value "useAcrylicInTabRow" in the settings.json file. The Terminal command-line tool also gained support for the ability to minimize the terminal to the system tray using two values "minimizeToTray" and "alwaysShowTrayIcon".
Windows Terminal design refresh will also arrive on both Windows 11 and Windows 10, but the Mica effect (if it is introduced) will be exclusive to Windows 11.
In addition to Terminal redesign, Microsoft is also experimenting with a refreshed look for PowerToys, another popular open-source program.