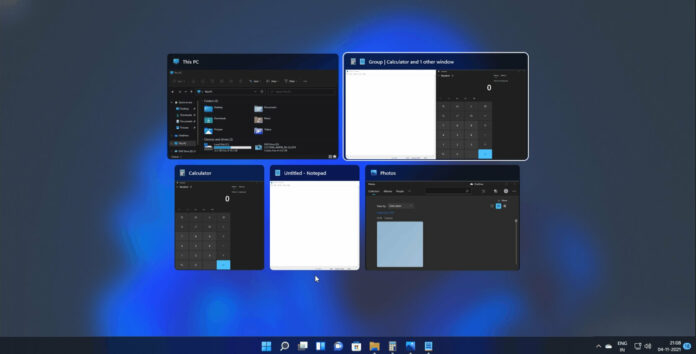 Windows 11's flagship multitasking feature is support for "Snap Groups" which is based on the windows snap capability of the operating system. Snap Groups is arguably the biggest change to Snap since Windows 8.1, and it takes the Windows 11 snap experience to the next level.
If you haven't tried it yet, you can get started by creating a Snap layout. You can do this by launching two or more apps on the desktop, and choose the window you want to snap to one half of the screen, and then drag it to the edge. Or you can also hover your mouse over the maximize button and "snap" your open windows.
These snap groups can be resized so you can have one side bigger and you can even have as many as four apps in a square grid (with all apps getting equal space on the screen). On Windows 11, apps snapped together appear in the taskbar when you hover over the icon, as shown in the below screenshot.

But that's not all, as Microsoft has listened to the feedback it received and they're working on a series of improvements based upon Snap groups. Starting with Windows 11 Build 22494, Redmond-based software giant is now testing snap groups integration in the Alt + Tab and Task View.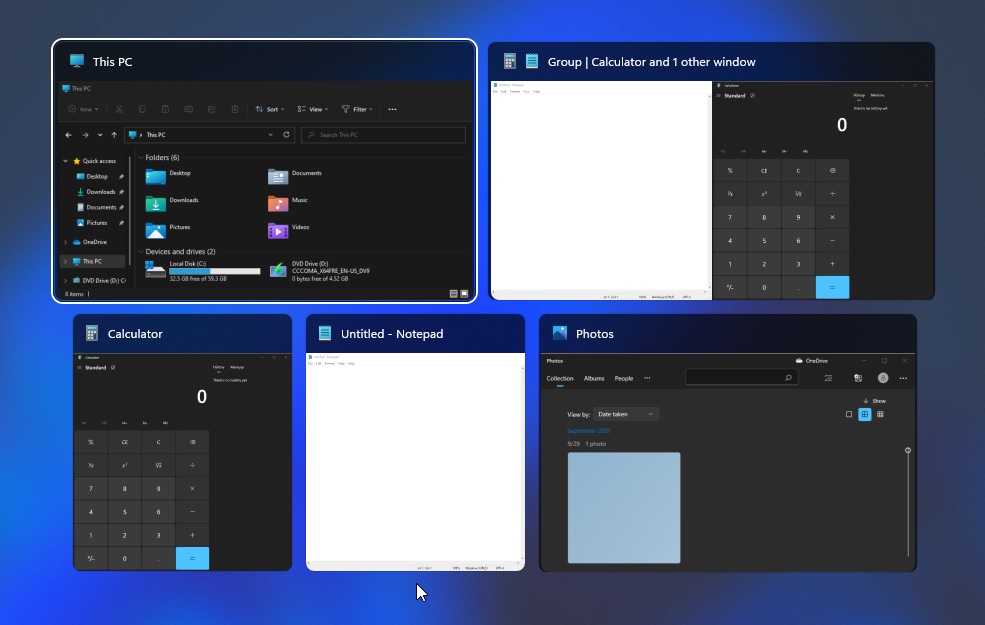 As you can see in the above screenshot, snap groups are simply displayed in the Alt + Tab UI, similar to how these apps appear when hovering over the taskbar. Thanks to this new change, you can now directly switch to app groups instead of opening these apps one by one, which makes multitasking difficult.
Of course, if you don't want the Snap groups to appear in Alt + Tab or when hovering over taskbar icons, you can always turn off the integration by heading to Windows Settings. To disable Snap groups in Alt + Tab, follow these steps:
Open Settings.
Open System > Multitasking.

Uncheck the third option "Show snap layouts that the app is part of when I hover over the taskbar button when I press Alt+Tab and in Task View.
It is worth noting that Microsoft is testing snap groups in ALT + TAB and Task View with some Windows Insiders. This isn't available to everyone and Microsoft could make more changes to the feature before pushing it out to everyone.
In addition to Snap groups integration, Microsoft has also addressed File Explorer or explorer.exe crashes experienced when using windowing features like Snap, Alt+Tab, and desktops.