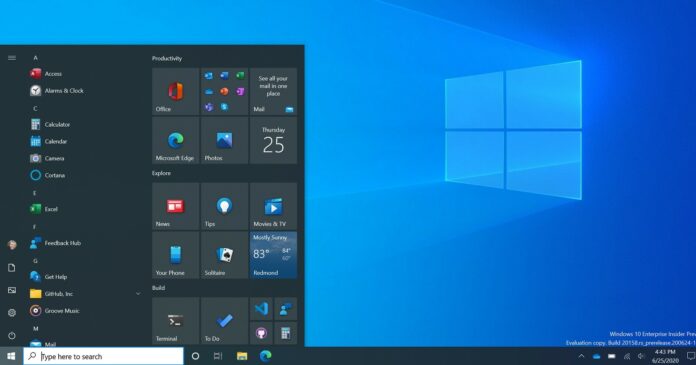 KB5006738 is now available for Windows 10 21H2, 20H2 and version 2004 via Windows Update and WSUS. If you would like to perform the update on multiple devices or you don't have an active internet connection, Microsoft has also published direct download links for Windows 10 KB5006738 offline installers.
Windows 10 KB5006738 is part of October 2021 cumulative updates and users can install it via Windows Update. It is worth noting that this patch is entirely optional and it does not include security fixes which means Microsoft won't install it automatically (without your permission).
KB5006738 optional update will advance devices to Windows 10 Build 19043.1320. If you're on version 20H2, Microsoft says you'll get Windows 10 Build 19042.1320, while version 2004 will get Build 19041.1320 instead. The update includes the same set of bug fixes for all Windows 10 versions.
According to official release notes, Microsoft has fixed three critical bugs. A bug that prevents subtitles on videos has been fixed with today's update. Another bug has been fixed where Kana input mode does not work when inserting a question mark with the Shift-0 keyboard shortcut.
Likewise, Microsoft says it has fixed a bug that could result in a black lock screen when you have set up a slideshow of pictures as your lock screen. In addition to these important bug fixes, there are several other improvements in today's optional update.
On your devices, when you check for updates today, the following patch will appear on your screen:
2021-10 Cumulative Update Preview for Windows 10 Version 21H1 for x64-based Systems (KB5006738)
Or
2021-10 Cumulative Update Preview for Windows 10 Version 20H2 for x64-based Systems (KB5006738)
To download and install Windows 10 Build 19043.1320, use these steps:
Open Windows Settings.
Visit the Updates & Security section of the app.
Tap on the "Windows Update" button.
Select Check for updates to see if new updates are available.
Click on the "Download and install" option if available.
Select "restart now" to finish installing the update.
Download Links for Windows 10 KB5006738
Windows 10 KB5006738 Direct Download Links: 64-bit and 32-bit (x86).
You'll find the offline installers on Microsoft's Update Catalog. Note that the update will be offered in (.msu) format and it can be installed with one tap, but make sure that you install the correct version of the cumulative update. On Microsoft Update Catalog, you'll need to identify the correct edition before downloading the patch.
If you're unsure about the computer configuration, visit Settings > System > About.
Once you've identified the update, click on the Download button. This will open a new update window with a link to the .msu file which you need to copy and paste in another tab to begin the download.
Windows 10 KB5006738 (Build 19043.1320) Full Changelog
Fixes a weird bug that prevents video subtitles.
Fixes an issue that causes a black screen on the lock screen.
Fixes an issue that broke Windows 10 virtual private network.
Fixes an issue that causes issues with BitLocker recovery.
Fixes issues with Microsoft Edge and Kiosk.
Microsoft has resolved an issue that could prevent some users from viewing the pre-provisioning during the first setup screen of the device (OOBE). The problem is experienced on devices that have a credentials page for browsing Microsoft's Azure Active Directory.
Build 19043.1320 also fixes issues with VPN networks when using Windows Server 2019 servers. Another bug has been where virtual machines using Software-Defined Networking (SDN) does not work. Microsoft has patched issues when using Windows Hello for Business when the VPN connection is offline.
The optional update also addresses a memory leak bug that could result in high memory usage. Another reliability issue with LogonUI.exe has been fixed. This bug affected network status on the credentials screen.
Known issues in the latest optional update
Microsoft is aware of at least two annoying bugs in the update. As per the changelog, some users might see the error "PSFX_E_MATCHING_BINARY_MISSING" when attempting to install the update.
Another bug could break Windows Remote Desktop. In this case, connections might fail to authenticate if you've smart card authentication enabled. You might receive the prompt, "Your credentials did not work" or "the login attempt failed".
Windows 11 could block the update
If you see the "Upgrade to Windows 11 is ready" message on the Windows Update page, you won't be able to download the patch via Windows Update. That's because Windows 10's optional page allows users to manage one Windows update only, so you cannot choose between Windows 11 and Windows 10 optional updates.