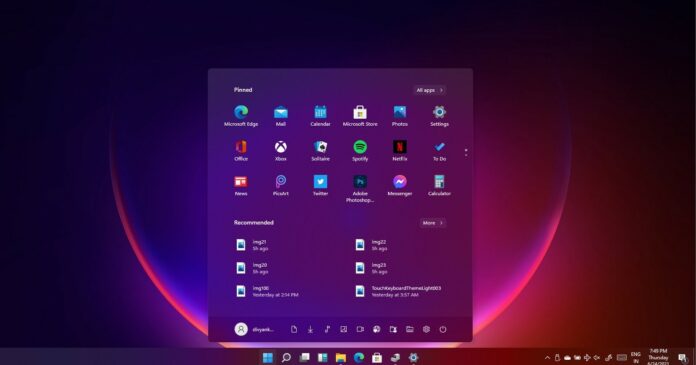 Windows 11 KB5006746 has been released with several critical bug fixes, including a proper fix for performance issues on AMD hardware. Additionally, Windows 11's first optional update also addresses Blue Screen of Death errors, File Explorer bugs, and improves visual design and animations of Microsoft Chat on the taskbar.
Windows 11 KB5006746 is officially being termed as an optional update and it is not part of the company's Patch Tuesday cycle. The optional update, which is not downloaded automatically, contains bug fixes and improvements that will be released to everyone with November 2021 Patch Tuesday.
As you're probably aware, Windows 11 has been suffering from an annoying bug affecting the performance of games and apps, and after a week of testing in Insider channels, Microsoft has finally rolled out what will be a definitive solution for the performance issues in the operating system.
With KB5006746, Microsoft has finally fixed an L3 caching issue that could have affected the performance of apps and games on devices with Ryzen processors. In addition to a dedicated fix aimed at Ryzen processors, Microsoft has patched other bugs affecting the overall experience of Windows 11.
On your devices, when you check for updates today, the following update will appear on your screen:
2021-10 Cumulative Update for Windows 11 for x64-based Systems (KB5006746)
To download and install Windows 11 Build 22000.282, you can check if it's available in Windows Update. To do this, follow these steps:
Open Windows Settings > Windows Update.
Check for updates.
Click on the "Download now" button to install the optional patch.
Reboot when required.
Remember that patch is still rolling out and it may or may not show up when you check for updates right now. If you don't see it listed on the Windows Update page, you can check back later or simply download the offline installer from Microsoft Update Catalog, and deploy it manually as you do on Windows 10.
Download Links for Windows 11 KB5006746
Windows 11 KB5006746 Direct Download Links: 64-bit and 32-bit (x86).
The above link will open Microsoft Update Catalog in your browser and from there you can access the direct download link to the offline installers. Simply select the "Download" button for x64 if you have a device with a 64-bit processor. If you download the incorrect version (ARM64), the installation will end abruptly.
A new window will open when you tap on the "Download" button. Right-click and copy the .msu link and paste it into another tab to start the download.
Windows 11 KB5006746 (Build 22000.282) Full Changelog
Microsoft has fixed AMD-specific performance issues.
Design and animation improvements for Teams chat on the taskbar.
A bug has been fixed that prevented the new taskbar and Start menu from appearing on devices upgraded from Windows 10.
A bug has been fixed that causes apps to run slower than usual.
Microsoft is improving Windows Update's ability to predict the installation time.
Windows 11 Build 22000.282 has fixed a race condition where the startup screen might fail with a Blue Screen of Death error. Another bug has been fixed where the Start menu might stop working and launching apps that use non-ASCII text to crash the operating system with Blue Screen of Death error.
Microsoft has also patched an issue that might crash devices when handling certain processes on Windows 11.
For File Explorer, Microsoft has addressed a design bug with renaming files using folder view in File Explorer. The Explorer fails to handle inline composition when you've Japanese IME installed.
Likewise, File Explorer performance has been fixed and moving the Explorer window is no longer slow.