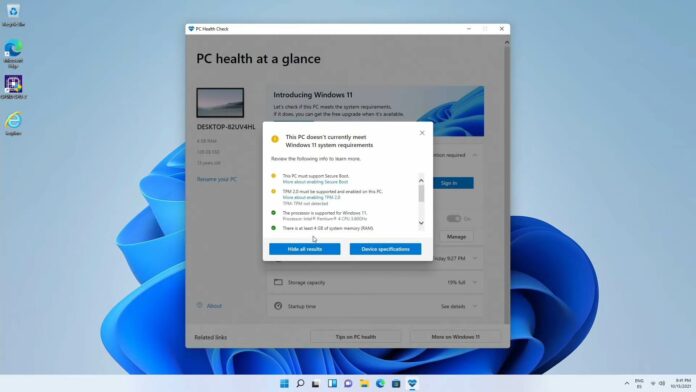 After plenty of teasing and a few months of beta testing, Microsoft unveiled Windows 11 on October 5. Windows 11 is official and you can already try the operating system via the Windows Update or by manually downloading Windows 11 ISO. However, that's possible if your old or new hardware can support the upgrade.
Windows 11's biggest problem is its hardware requirements. Although the OS upgrade is available for free on Windows 10, it can be officially installed on supported devices only. At the moment, only PCs with 8th generation Intel CPUs and second-generation Ryzen CPUs are supported.
Microsoft has added some 7th gen Intel models to the list of supported processors, but that would only benefit flagship products like Surface Studio. Microsoft's official document excludes processors older than the 8th generation Intel or 2nd generation AMD Ryzen, and this is the biggest Windows 11 controversy so far.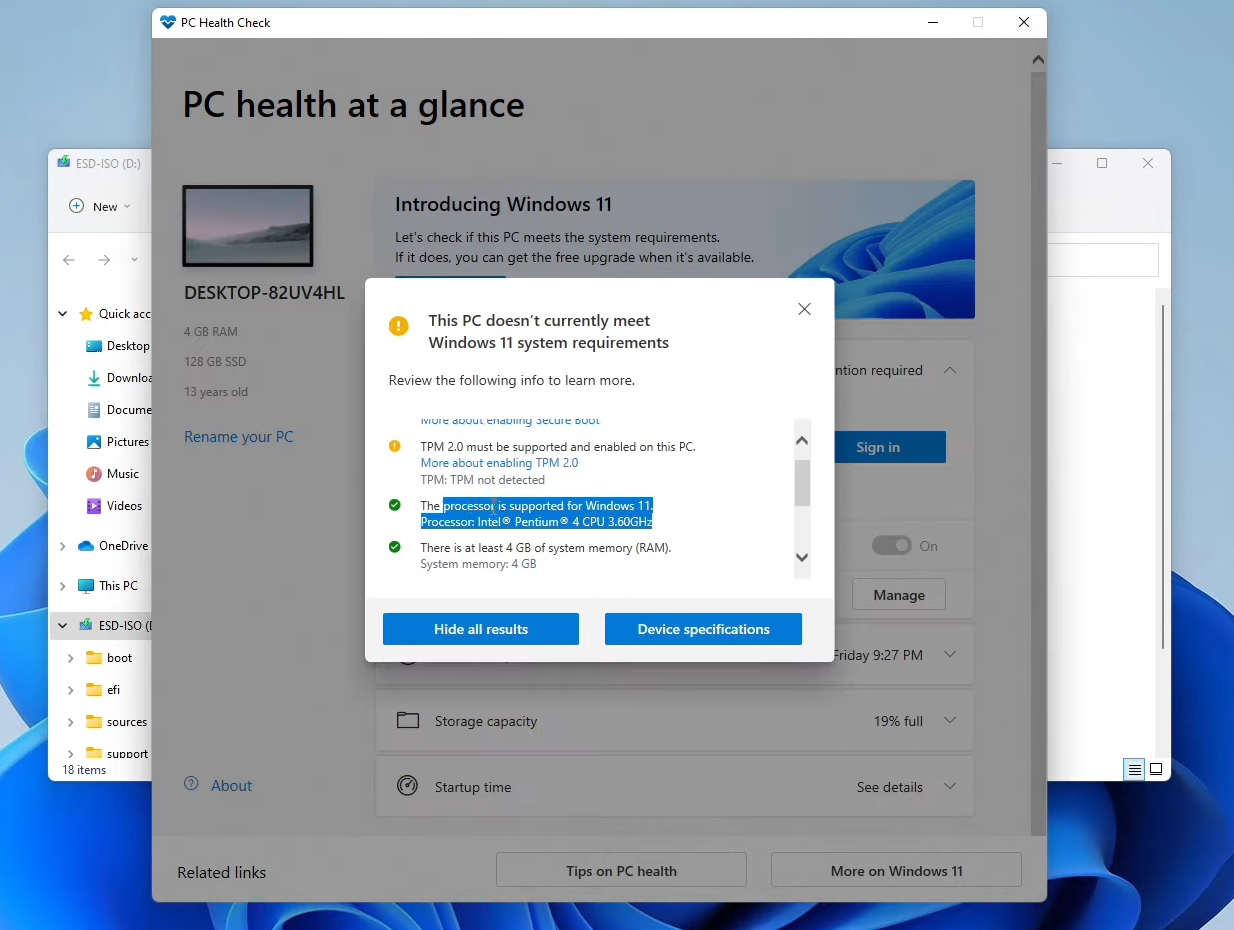 Surprisingly, it looks like Microsoft will not put an upgrade block on installations done on a device using Intel's Pentium 4 661, which was released in 2006 and obviously doesn't meet all Windows 11 requirements.
As you can see in the above screenshot, Intel Pentium 4 661, which has only one core and 3.6Ghz of clock speed, is listed as a supported processor in the PC Health Check. That's possibly because Microsoft forgot to update the strings needed to reflect "unsupported status" in the PC Health Check Tool for this particular Intel family.
As Intel's Family 15 Model is not included in the list of unsupported CPUs, the database of PC Health Check, it is possible to install Windows 11 officially. This seems to imply that Microsoft checks your device configuration against its database of supported processors only.
Some users have already installed Windows 11 successfully on Pentium 4 661 after bypassing TPM 2.0 & Secure Boot requirements, and they're also getting cumulative updates like Build 22000.282, according to our reader who tested the OS on their device.
It's possible that the PC Health Check tool will be updated to block the operating system on Intel's Pentium 4 series. Thankfully, Microsoft has left loopholes open for those who want to upgrade unsupported hardware to Windows 11.
According to the official documentation, you can create a registry value named "AllowUpgradesWithUnsupportedTPMOrCPU" to download and install Windows 11 on unsupported hardware.
However, Windows 11 cumulative updates may or may not arrive on your device in future, and Microsoft will also not offer any assistance to users with unsupported hardware.