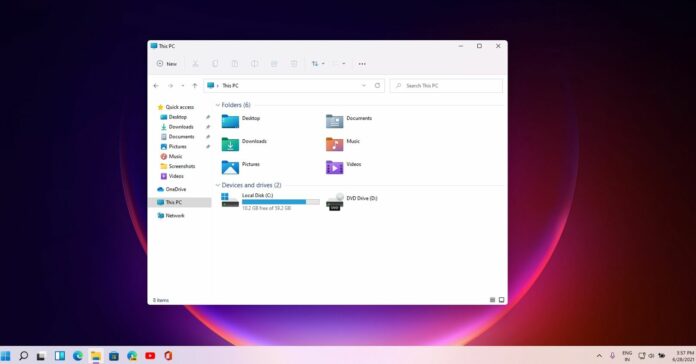 Windows 11 recently received a new update (Build 22000.282) in preview which fixes a host of bugs, including one which has been affecting the performance of compatible processors from AMD. As it turns out, there's another bug that could reduce the performance of all machines, at least when you use File Explorer frequently.
In addition to a cumulative update, Microsoft has also published Windows 11 Build 22478 with redesigned emoji and other improvements. Build 22478 is from the active branch codenamed "Nickel", so that means it's available to Dev Channel users only.
It contains the fix for a problem affecting File Explorer's command bar. As you're probably aware, Microsoft has replaced the traditional File Explorer ribbon with a command bar (set of quick action buttons). Depending on what you select in Explorer, you'll see different action items in the command bar.
The command bar lets you copy, cut, rename, share, and deleted the selected file or folder, and you can also use it to change the view of the items. This new command bar has all the features we need for normal tasks, but it comes with an unexpected bug that could result in a memory leak.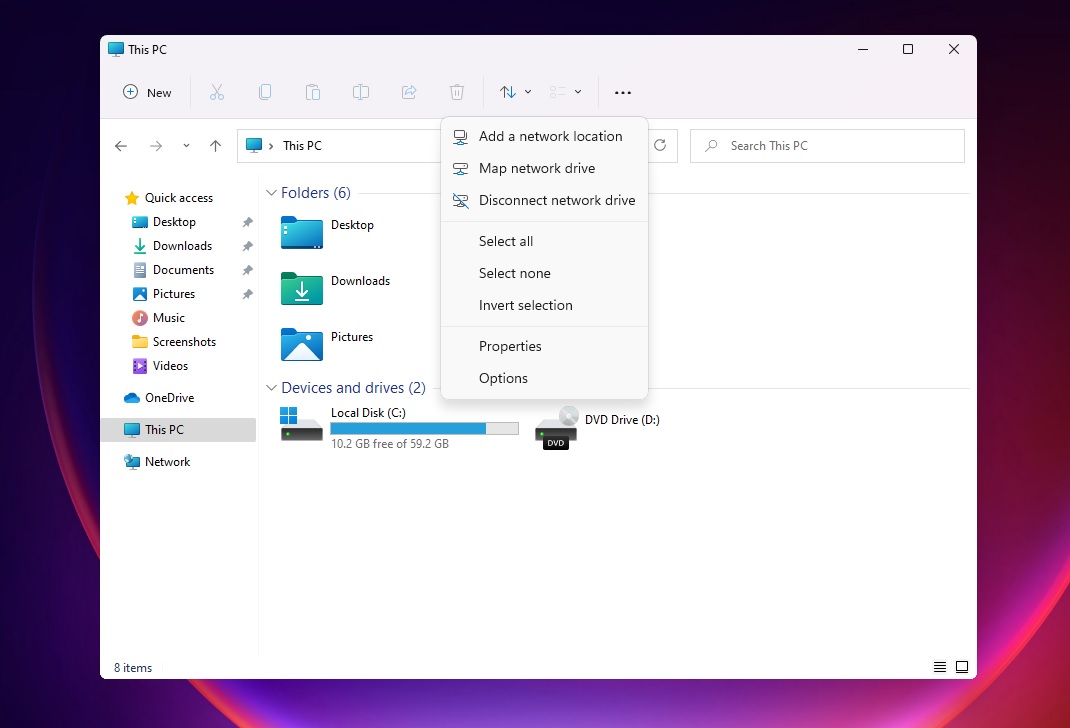 File Explorer bug slowing down Windows 11 PCs
The command bar reportedly does unnecessary calculations when users navigate between different folders, resulting in an "unexpected decrease in performance". This bug is also responsible for performance issues when selecting files using the drag functionality of the operating system.
It also resulted in high memory usage when users selected files with arrow keys. Explorer is apparently plagued with slow context menu bugs too, all of which are doubtless pretty aggravating.
Windows 11 Build 22478 finally fixes the File Explorer command bar bug that Microsoft describes as the "root cause of performance issues" for users. Additionally, the "Show hidden items" option will no longer appear unexpectedly when multiple instances are open.
It's worth noting that Microsoft is still testing fixes for Explorer's command bar in the Dev Channel and it'll be ported to the stable channel next month at the earliest. If the Explorer issues, or indeed those other performance issues, are bothering you, then it's best to downgrade to Windows 10.
That's because Microsoft is still working on the fix and there are unintended side-effects of switching to the Dev Channel. These fixes will be delivered to more users later this year as part of the Patch Tuesday update.