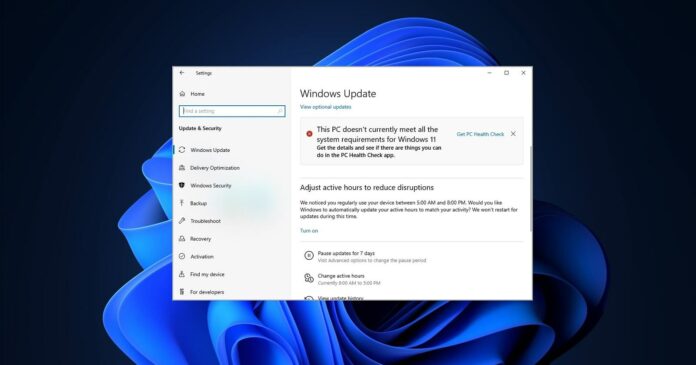 If you have a supported device, but you're seeing the error "This PC doesn't currently meet all the system requirements for Windows 11" on the Windows Update page, you're not alone.
With Windows Insiders, Microsoft has been testing a new feature that'll tell you Windows 11 compatibility status directly in Windows Update. The new message in Windows Update will give you "This PC can't run Windows 11" or "this PC can run Windows 11" status right there.
The message is a convenient and more straightforward alternative to PC Health Check app and other third-party tools. However, there have been some bugs along the way. The issue that is currently plaguing the Windows Update on Windows 10 is the ability to accurately report Windows 11 compatibility status.
As seen in the screenshot below, when users with a compatible device check for updates, Windows 10 incorrectly reports the error message "This PC doesn't currently meet all the system requirements for Windows 11. Get the details and see if there are things you can do in the PC Health Check app".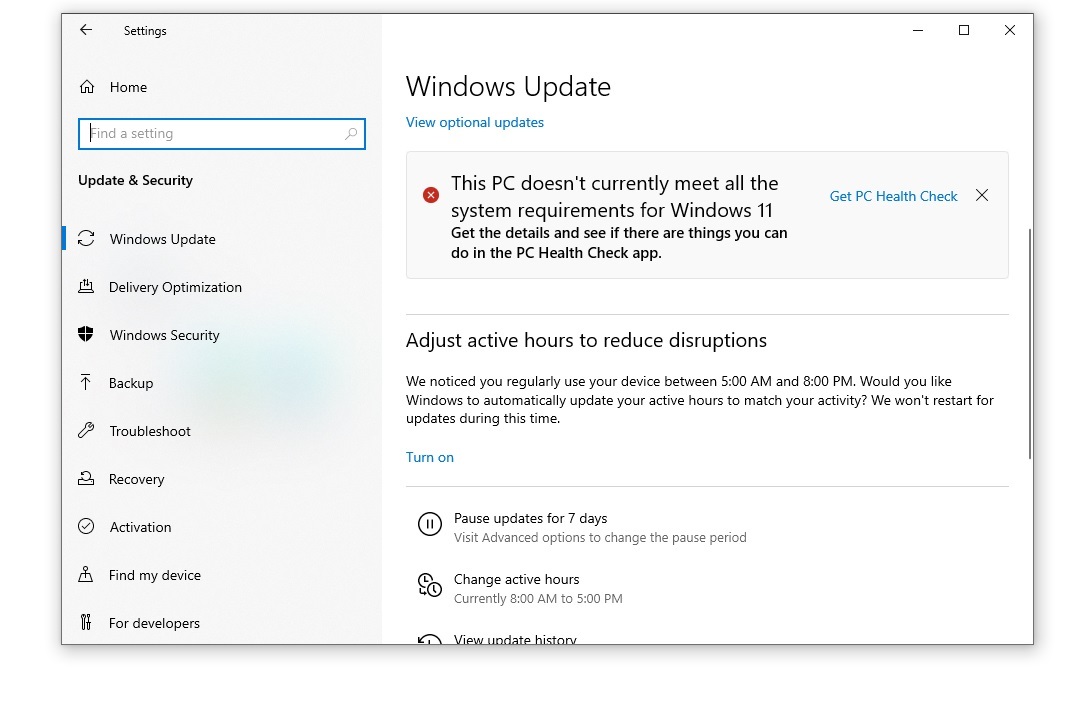 The error is appearing on PCs eligible for Windows 11 upgrade and it doesn't appear to be widespread, according to a number of reports seen by us. The issue has been reported by our readers and users in the Feedback Hub:
PC Health Check says that PC can run Windows 11. But Windows Update still says that "this PC doesn't currently meet all the system requirements for Windows 11". Restart and Check for Updates do not help.
The false reporting prevents Windows 11 upgrade on supported hardware, but users can still choose to download and install the new operating system via Installation Assistant or Windows 11 ISO.
Thankfully, for those being affected by the issue, Microsoft has confirmed that this is a known issue and that the company is actively investigating the matter and working on a fix. Hopefully, Microsoft will be able to address server-side issues with Windows Update which is resulting in false Windows 11 errors.
"We are aware of the issue, and we're currently working for a fix," Microsoft's support staff told us.
It's worth noting that the false compatibility status is being reported not only through Windows Update but also on Microsoft's specifications page.
Microsoft is advising users to submit the report in the Feedback Hub to help the company determine the root cause.
Windows 11 rollout requirements
In addition to the new processor and TPM 2.0 requirements, you'll also need Windows 10 version 2004 or later to see the notification.
Additionally, it must have the September cumulative update installed. If you do not have the latest version of Windows 10, Windows 11 notification wouldn't show up on Windows Update.
Before upgrading to Windows 11, make sure that you turn off the VBS feature to reduce performance and gaming issues.