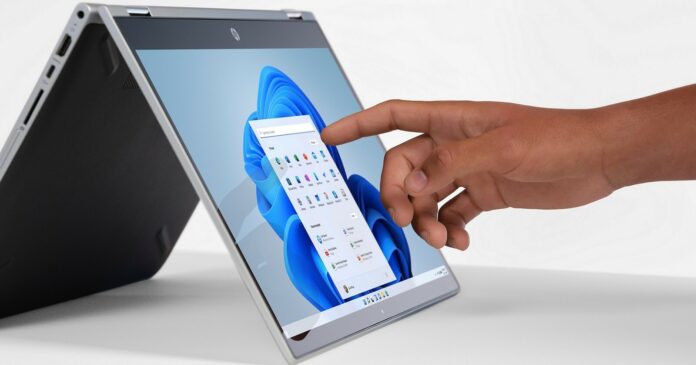 Windows 11 is now rolling out to select devices and some users have already started upgrading. Microsoft has published ISO images of Windows 11 and made it very easy to upgrade. If you're not comfortable with ISO images, Microsoft has also released a new Media Creation Tool to help users grab their free copy of Windows 11.
Microsoft has been testing Windows 11 with Insiders for the past three months and the company wants to ensure a bug-free experience for supported PCs. For example, Microsoft is planning to deliver a huge cumulative update to resolve many existing problems with the operating system.
Despite the testing, not everyone will be having a smooth upgrade experience. Some users have already started reporting Windows 11 issues and different problems, including a bug where some might not be able to install the update due to general errors. Thankfully, Microsoft is aware of at least three issues in Windows 11.
Windows 11 issues
These are the three known issues in Windows 11:
1. Oracle VirtualBox issues in Windows 11
Microsoft is aware of a compatibility issue between VirtualBox and Windows 11. After upgrading to Windows 11, VirtualBox machines will be inaccessible if you've Hyper-V installed.
Microsoft has applied an update safeguard to block the update on devices where VirtualBox machine is available. That's because Windows 11 users won't be able to start Virtual Machines due to unexpected errors. Thankfully, Microsoft is looking into the reports and a fix will be released soon.
Once you've removed the VirtualBox or disabled Hyper-V feature manually, it can still take up to 48 hours before the upgrade is offered. Remember that the update will be blocked for the second time if additional issues are discovered on your device.
2. Intel Killer networking software and Windows 11 issues
Microsoft is aware of Windows 11 issues with some Intel "Killer" networking software.
Installing Windows 11 on such a device could result in unexpected problems, including a situation where the affected software would drop UDP and create performance problems for protocols based on UDP.
For example, you can experience slower site load time and issues when streaming videos online.
This issue will be fixed in the next October security update, which is scheduled for October 12.
3. Compatibility issues with Cốc Cốc browser
Windows 11 upgrade trashes Cốc Cốc browser. For example, users might be unable to open or navigate the web using this browser if they install the new OS.
Microsoft has applied a compatibility hold and more details will be provided later this year.
As we mentioned at the outset, Microsoft is preparing a huge cumulative update for the OS and most of the critical bugs will be addressed in the coming weeks.