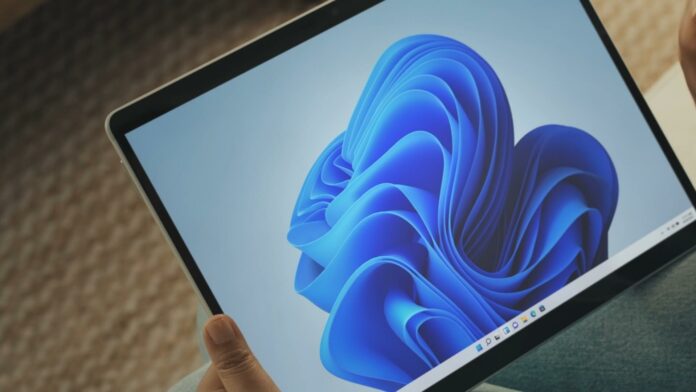 Microsoft spent the last three months testing the "PC Health Check" for Windows 10, a free tool that allows anyone to determine why their PC doesn't meet the minimum hardware requirements of Windows 11. Following extensive testing, Microsoft's compatibility checker app is finally out of beta and now available to anyone who wants to try it out.
PC Health Check Tool was first published in the last week of June, but it was taken down from the company's website after users flagged issues with the app. The app was later re-released to a number of Windows Insiders for testing before going live to the public (non-Insiders).
The revised version of the PC Health Check Tool has now been made available on the company's website over the weekend and it was spotted by us earlier today. This new PC Health Check Tool reveals a complete picture as to why a device doesn't meet the minimum Windows 11 requirements.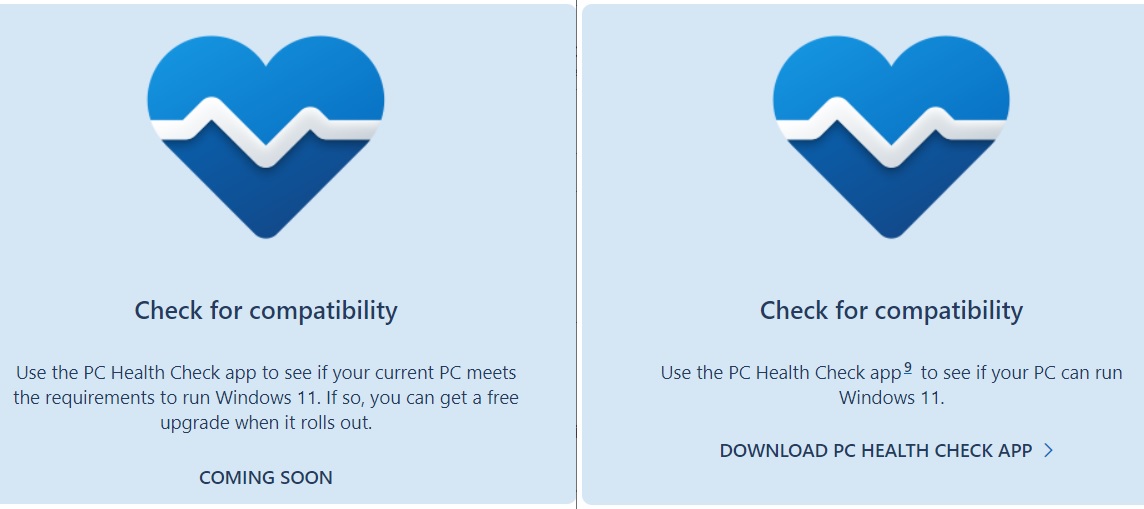 Microsoft social media accounts and spokespersons have not yet communicated with users about the availability of the PC Health Check Tool. The tool was previously listed as "coming soon", but it can now be downloaded from the official link.
What is PC Health Check Tool?
PC Health Check Tool has been created to help people determine if their current desktop configuration could run Windows 11. If your device does not meet the requirement, you'll probably need to replace your device by 2025 or you can use the official loopholes to install Windows 11 at your own risk.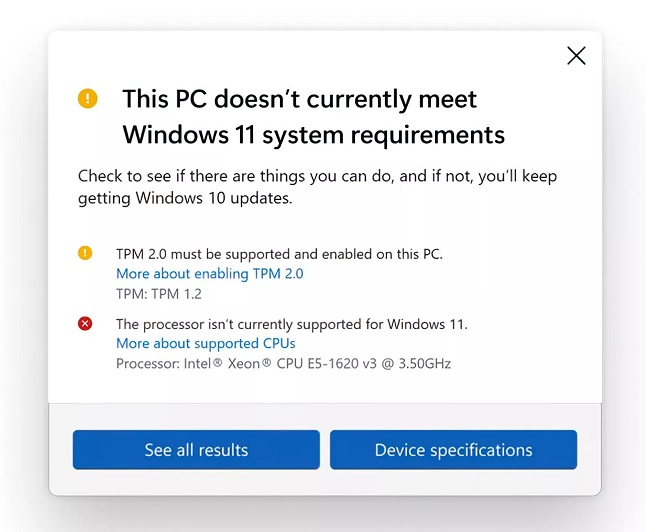 As you can see in the above screenshot, PC Health Check Tool simply checks whether your PC meets the system requirements. If it doesn't, the app will tell you why, and provide links to Microsoft's documentation.
Windows 11 requirements
With Windows 11, Microsoft is phasing out support for older processors and devices shipping without TPM 2.0. Unlike Windows 10, Windows 11 requires an 8th-gen Intel core processor, Ryzen 2000 and newer.
Microsoft recently took another look at the performance of older processors to see if any of them could be allowed for Windows 11. Following extensive testing, Microsoft clarified that older processors won't be supported due to Blue Screen of Death errors and driver compatibility issues, but these 7th-gen processors will be supported:
Core X and Xeon W series.
Surface Studio's Core 7820HQ processor.
In addition to the newer processor, Windows 11 requires TPM, Secure Boot, 4GB of memory, 64GB of storage, and graphics requirements.
Microsoft plans to allow Windows 11 on unsupported hardware via the ISO images and Media Creation Tool, but don't expect regular updates or support from the company.
If you're interested, you can download and install the updated PC Health Check Tool from here.