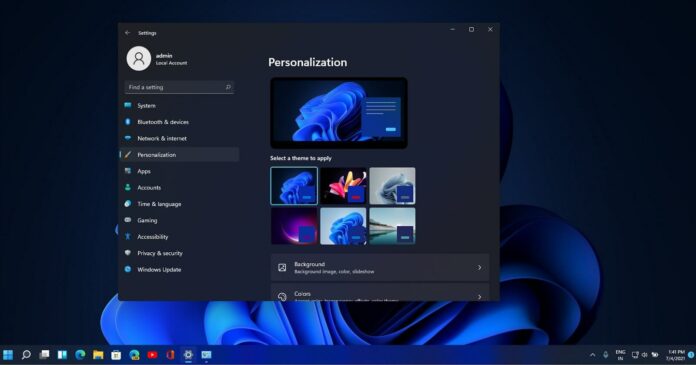 Microsoft stands firm on Windows 11 requirements and only supported hardware will be getting the new operating system. This decision has been rather controversial and Microsoft is planning to let tech-savvy users install the new Windows on unsupported hardware using Media Creation Tool, but there are two caveats – more BSODs and fewer or limited updates.
For Intel CPUs, 8th gen CPUs or newer are officially supported. On the AMD side, Microsoft is currently planning to support Ryzen 2000 or newer and 2nd-gen or newer Epyc processors. Microsoft recently added support for select high-end 7th gen Intel CPUs used in devices like Surface Studio.
According to Microsoft, installing Windows 11 on anything older than 8th gen processors come with an increased likelihood of Blue Screen of Death. This move leaves a lot of devices unsupported including Microsoft's own Surface Laptop, Surface Pro 5 and Surface Go.
In internal testing, Microsoft observed a spike in Blue Screen of Death errors due to old driver support on unsupported hardware. The officially supported processors follow Microsoft's OEM and IHV guidelines for drivers and they use modern (DCH) drivers which offer better performance on Windows 11.
According to Microsoft, Windows 11 is currently plagued with the following problems on outdated machines:
Unsupported devices have 52% more kernel mode crashes (Blue Screen of Death errors). On the other hand, compatible devices provide a 99.8% crash-free experience.
On unsupported devices, app hangs are 17% more likely. For first-party apps, Microsoft observed 43% more crashes.
These stats are based on telemetry data from Windows Insider machines, and Microsoft has confirmed that PCs with older processors won't be officially supported.
Fewer or limited Windows Updates for Windows 11
As we mentioned at the outset, tech-savvy users can download and run Windows 11 on supported PCs via the two official channels – the Windows Insider program and Windows Media Creation Tool.
If you ignore Microsoft's advice and run the officially unsupported operating system on your device, you may not receive any quality updates via Windows Update. Microsoft officials have said that they couldn't guarantee these devices would get monthly updates like cumulative or optional updates.
In future, Microsoft could entirely block updates on unsupported PCs.
This move should raise some red flags for users planning to use the official "loopholes" to install Windows 11.
Anyway, there would be a way to bypass the Windows Update restrictions on unsupported Windows 11, but Microsoft won't be recommending or providing support for any loopholes.