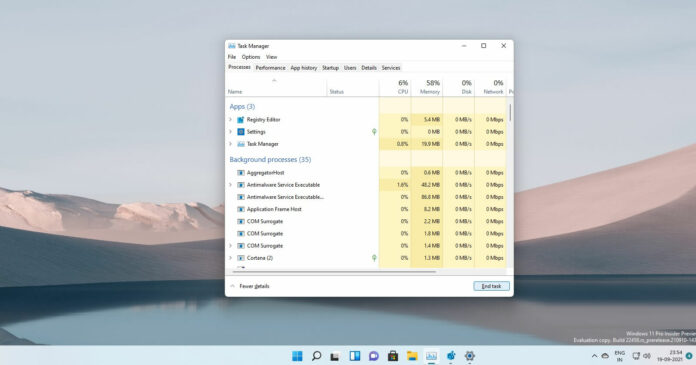 Windows 11 is arriving on October 5 and it comes with several important design changes, including a new design for the context menu and notification center. Windows 11 is a fresh coat of paint for Windows 10 and core features remain unchanged, but there will be several under the hood optimizations.
According to Microsoft officials, Windows 11 will reduce the disk footprint for various inbox apps. To reduce disk footprint, Microsoft had made changes to the compression technology of the operating system and as well the inbox apps. The default state of inbox apps like Sticky notes and Microsoft To-Do is actually a stub.
For example, if you launch Sticky Notes for the first time from the Start menu, you'll see a new loading screen, and then the rest of the app binaries will be loaded on demand without any manual action from the user. "This reduces size on disk, and you'll also see less background update activity and download traffic," Microsoft officials said.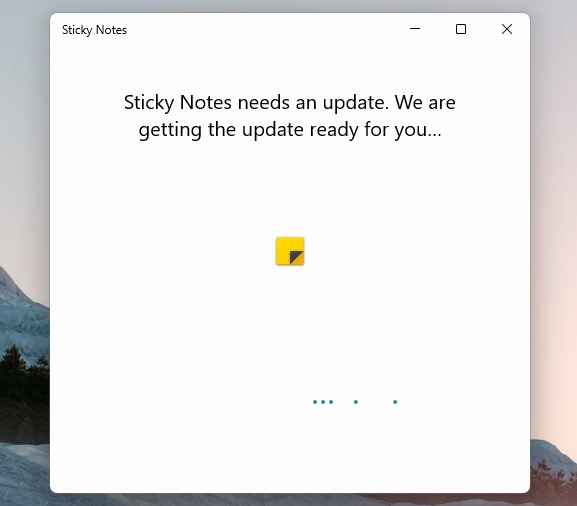 As you can see in the above screenshot, Sticky Notes binaries will be loaded from the Microsoft Store and components aren't necessarily included in the OS itself. It will probably save some space, but this won't be the case for full-fledged apps like the Microsoft Store or Office.
Microsoft has also reduced the disk consumption caused by the operating system itself and default browser Edge.
In a support document, Microsoft noted that pre-installed ethernet and WiFi drivers are now offered as FODs (features on demand).
These drivers will be preinstalled by default to improve the overall experience, but if you don't need those drivers, you can now reduce the disk footprint and manually remove the FODs for the drivers that don't apply to your device's hardware. This can be managed from the Settings app.
As we approach the release date, Microsoft is also working on several bug fixes and minor improvements for the operating system.
Other performance improvements
Microsoft officials recently explained that Windows 11 also includes a new instant-on experience to help your device instantly resume from sleep, just like your phone or Snapdragon-powered Always Connected PCs.
Windows 11 will remember the priority states and it can communicate better with the hardware. As a result, Windows 11's resume time is now 25 percent faster, while Windows Hello for Business authentication has been improved by up to 30 percent.
Additionally, Microsoft has clarified that rounded corners and new design elements like Mica will not result in reduced performance. For those unaware, Mica will be applied to Start Menu, Settings, File Explorer, and it will be used in a range of other scenarios, but its performance will be better than Windows 10's Acrylic material.
Microsoft has improved graphics rendering and users will not notice any difference in performance after switching to rounded corners.