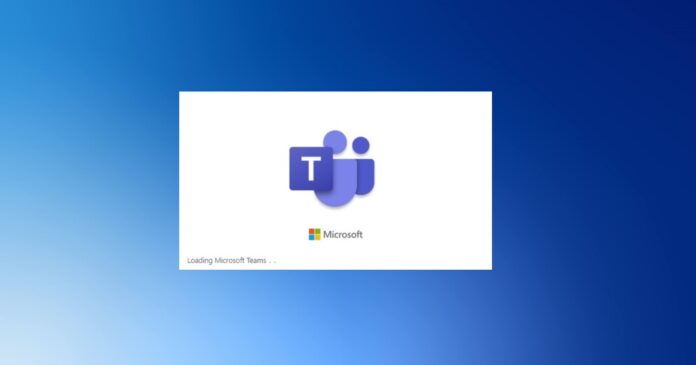 Microsoft Teams received support for push-to-talk "Walkie Talking" on mobile last year, and the feature is now heading to desktops too. Microsoft has confirmed that it plans to enable a new way keyboard shortcut to unmute yourself in an active meeting, and it would be similar to the push-to-talk feature.
According to the Microsoft 365 roadmap, Microsoft Teams' push-to-talk feature for Windows and macOS is currently under development. The feature will be directly integrated directly into the Microsoft Teams desktop app and it can be activated by pressing "Ctrl Spacebar"
"Introducing the capability to allow meeting participants to temporarily unmute by press "Ctrl Spacebar" to speak," the roadmap reads. In other words, you can press and hold "Ctrl Spacebar", and release the button to listen (mute).
The functionality has been designed to empower users working from home and it will be released for beta testing soon.
Microsoft Teams new polling and search feature
The Redmond giant is also working on a new polling experience for Teams. The new Polls app aims to offer a more discoverable poll experience and it will still allow users to add polls to meetings and public/private chats.
The overall experience and features will remain the same. Microsoft will also retire the existing Forms app to streamline the polling experience within the collaboration tools.
Additionally, Microsoft Teams search functionality is set to get improvements in the coming weeks or months. As part of the Teams update, Microsoft is introducing a new "Top Hits" section for the autosuggest results.
This feature will improve the search experience and help users discover their files.
Microsoft Teams' Top Hits feature is based on the existing search experience in Teams and it lets you easily find your synced or uploaded files and people in your circle.
Microsoft is also working on a new feature that will surface more relevant results on the Teams' search page. To improve the search results, Microsoft will now help users understand why a particular item has popped up for the search query.
It's worth noting that Microsoft is still experimenting with these improvements and it will be rolling out to the general public in the coming months. If you want to try the new search feature today, open Teams about > Public preview, and enable public preview.
Additionally, Microsoft is working on new messaging features for the existing desktop client and Microsoft Teams 2.0 on Windows 11.