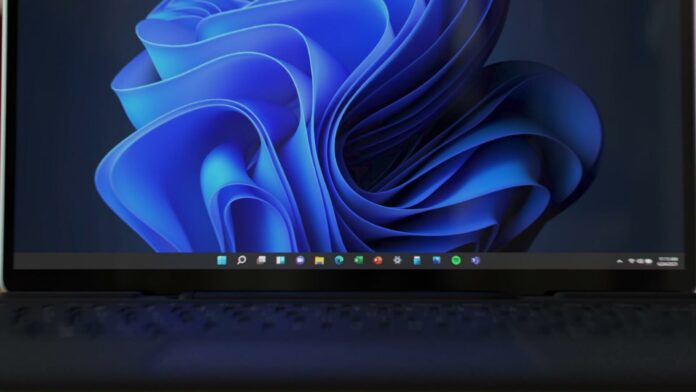 Intel is rolling out new wireless drivers and it is a significant release as it adds support for the upcoming Windows 11 operating system, which is currently available for download as a technical preview. Since this is a Windows 11 compatible driver, you can expect a better experience with wireless connections.
Intel has already updated its graphics drivers with support for Windows 11 and the company has now validated its wireless drivers (Wi-Fi and Bluetooth) to support Windows 11 version 21H2 (October 2021 Update). Alongside that, the driver comes with important bug fixes, this time for Microsoft Teams audio quality issues.
Intel's wireless driver update was published for Windows 11 and Windows 11 in the second week of August, and it's now available via Intel's Support & Assistant Tool. In addition to Windows 11 support, Intel has also fixed multiple bug fixes to improve the performance of your wireless connection.
Intel's August 2021 driver update for Windows 11
The Wi-Fi driver update is available for the following wireless adapters:
22.70.0.6 for AX210/AX201/AX200/9560/9260/9462/9461.
20.70.25.2 for 8265/8260.
19.51.37.2 for 7265(Rev. D)/3165/3168.
The Bluetooth driver update is available for the following wireless adapters:
Driver version 22.70.2.1 – AX210, AX201, AX200, 9560, 9462, 9461.
Driver version 22.70.0.3 – 9260, 8260, 18260, 8265, 18265.
Driver version 20.100.10.3 – 3168, 3165, 7265, 17265.
In the official release notes of the driver update, Intel confirmed that support for Windows 11 has been added. Additionally, a bug has been fixed where LG Television fails to connect to Miracast when using Intel's Wi-Fi. Similarly, Intel says it has improved the audio quality of Microsoft Teams when you attend the calls using a Bluetooth headset.
Another bug has been fixed where Bluetooth mouse movement may not be smooth.
Intel GPU driver update
On August 11, Intel also published a new set of GPU drivers for Windows 10 and Windows 11. This update fixes crashing problems observed in games like Doom Eternal, Chivalry II, Scarlet Nexus, Total War: Warhammer II, Horizon Zero Dawn, The Witcher 3, and as well as back screen when playing the Warframe in DX11.
For Windows 10 users, Intel has fixed an issue that prevents the operating system's dual boot menu from working.
Another bug that causes screen flickering in Microsoft Edge has been fixed.
How to get the driver update on Windows 11 and Windows 10
If you're on Windows 10, you'll receive these fixes via Windows Update if they're necessary and your device is supported by the OEM. Otherwise, you can use Intel's Driver & Support Assistant tool to install these new drivers and remove the ones shipped by the OEM (PC manufacturer).
To get the new drivers on Windows, follow these steps:
Download, install and run Intel Driver and Support Assistant (iDSA) tool from here.
Open the Intel Update Assistant Tool.
Check for updates.
If you don't see the tool in Start Menu, you can access it from Windows 10's system tray.
Remember that you should only download the new drivers manually when you've issues with the current version.
Nvidia has also published Windows 11-ready drivers and Asus is working on a firmware update to enable support for TPM 2.0. We're expecting more driver and firmware updates in the coming weeks with support for the new operating system.