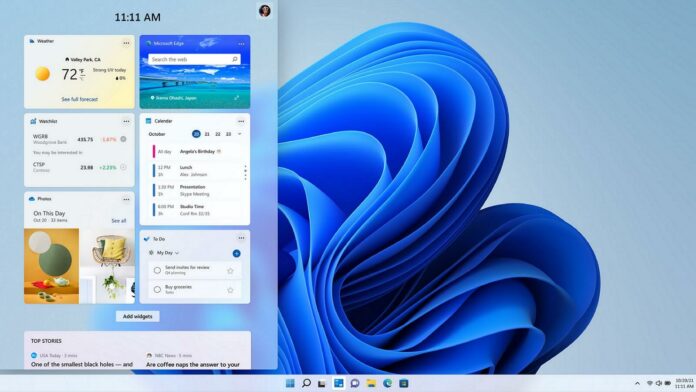 Microsoft officially announced Windows 11 in June and this new operating system comes with plenty of improvements for everyone. Windows 11 is currently available for beta testing in the Windows Insider program, and a new statement from the company suggests the new operating system is already popular.
Satya Nadella describes Windows 11 as the "beginning of a Windows revolution" and Microsoft wants Windows 11 to target everyone. During a call with analysts following the FY21 Q4 earnings release, CEO Satya Nadella explained that Microsoft wants to "reimagine everything" in the operating system with Windows 11.
Furthermore, Nadella revealed that Windows 11 is still scheduled to launch in the fall of this year. Of course, no specifics have been provided, but it's pretty clear Windows 11 will begin rolling out to some devices in 2021 and a wider rollout is expected in early 2022 for devices that meet minimum requirements.
Windows 11 preview builds have been since the last week of June and it has had four preview cumulative updates since then. Windows 11 is currently pre-release software and there are actually stacks of issues, but more and more users are trying out the early builds.
During the earnings call, Nadella discussed the early success of Windows 11. According to Microsoft, Windows 11 is already popular and preview builds have been downloaded more than any other Windows version. This shows that people are excited about Windows 11 and Microsoft's marketing efforts are paying off.
"More people have downloaded our early builds than any other Windows release or update in the history of our insider program. And, along with our OEM ecosystem, we're excited to bring Windows 11 to new PCs beginning this holiday," Nadella said during a call with stakeholders.
No specifics have been provided, but a new report from third-party firm AdDuplex also suggests Windows 11 is already running on nearly 1% of surveyed PCs. A total of about 60,000 PCs were surveyed and it's based on data collected from 5,000 apps that use AdDuplex SDK v2 or higher, an ad network for Windows Store apps.
Windows 11 coming later this year
As we highlighted at the outset, Microsoft has again stated that its next operating system will ship sometime this holiday season. Numerous hints have suggested that Windows 11 will begin rolling out in October, but it's anyone's guess as to when it'll happen in October.
Windows 11 is currently available in beta form for testers in the Windows Insider program and stable preview builds with fewer known issues will be released in the coming weeks.
Microsoft is also planning to publish media installation files (ISO) soon.