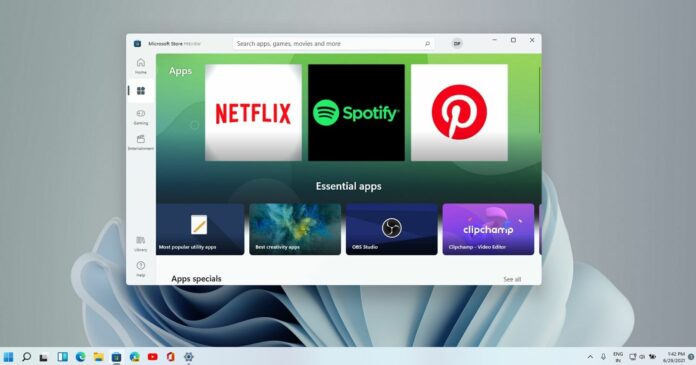 A new update is now available for Microsoft Store on Windows 11 and it comes with improvements for the overall user experience. The focus of Microsoft Store's latest update is on the user interface, library, performance, and overall experience when navigating between different pages.
Microsoft Store version 22107.1401.6.0 is rolling out to testers in the Dev Channel of the Windows Insider program. We've already received the update, but we're not really noticing any big changes.
According to Microsoft, Windows 11's latest store update improves the install user interface, enables a new interface for ratings and reviews, and introduces better media PDPs. Some users have also noticed minor improvements to the library and Microsoft has promised more changes will be published later this year.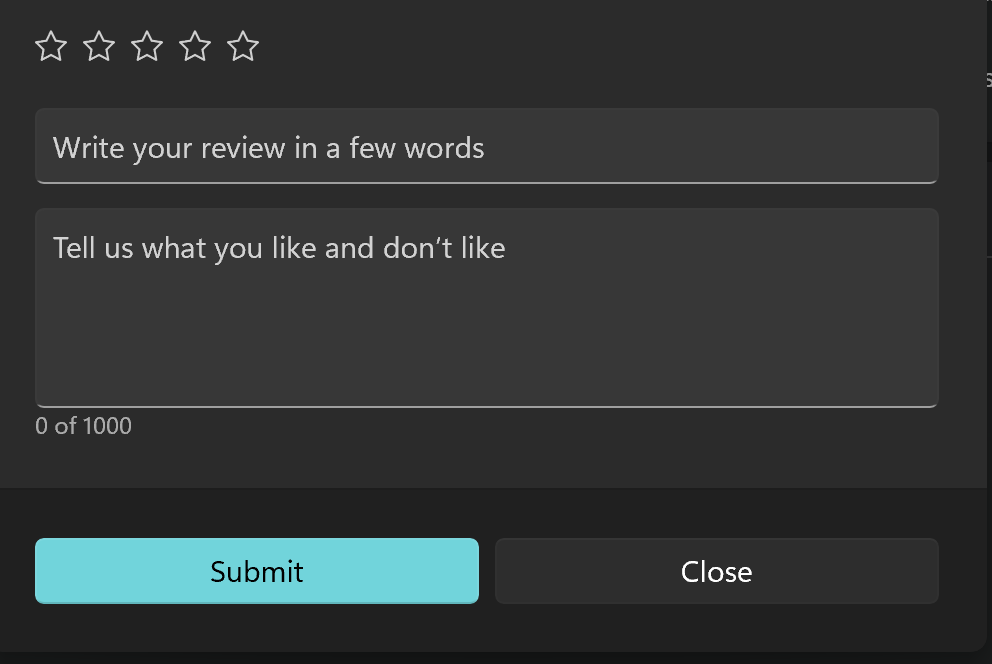 As you can see in the above screenshot, Microsoft has redesigned the ratings and reviews dialog.
This new dialog was designed by Microsoft's intern Vatsal and the existing Store dialog migrated to native from WebView using C# & XAML. Of course, the ratings and reviews dialog is in line with Microsoft's WinUI guidelines.
In addition to UI and performance improvements, Microsoft Store is also getting new animations in the latest update.
Win32 apps in the Microsoft Store
Unlike Windows 10's Store, Windows 11's app store will support apps built on several different platforms and it won't be limited to just UWP. Unpackaged Win32 desktop apps can now be downloaded straight from the Microsoft Store, and these programs will be updated externally.
Microsoft officials have clarified that there'll be two types of Win32 apps in the Store – packaged apps and unpackaged apps. Packaged Win32 apps (previously called Store apps) like Spotify and Affinity editor will continue to receive updates directly from the Store.
On the other hand, unpackaged Win32 apps, which are coming to Store with Windows 11,  will be hosted and updated by developers.
"This is technical, what's important is that users will receive the latest updates regardless of who manages them," Microsoft said.
With packaged Win32 apps that you install, if the developers release an update, you'll get it directly via the Microsoft Store. You can also configure the store to auto-update all the apps on your PC.
The upcoming unpackaged Win32 apps won't do this. If you want to update these new Win32 apps, you'll need to rely on the in-app updates mechanism maintained separately by the developer. Or you can also download updates from the developer's website.
For now, these changes are exclusive to Windows 11 preview builds, but Microsoft has already confirmed that this new Store experience will also arrive on Windows 10.