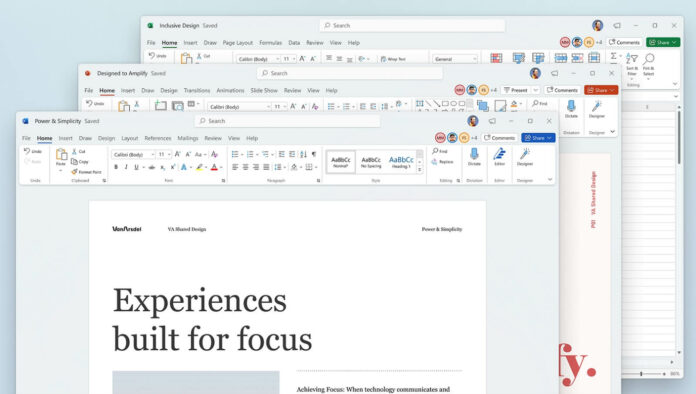 Microsoft recently announced a new Office visual update for both Windows 11 and Windows 10, and the redesign is now rolling out to testers in the Office Insider program. If you want to try the new update, you need to join the Office Insider program's beta channel. Microsoft planning to bring it to the mainstream audience (non-beta testers) later this year.
The Office visual update is ready for Windows 11, but it also works on Windows 10. This new redesign promises a simple, natural and consistent experience across your Windows apps. The new Office app comes with support for rounded corners and Fluent Design across all your apps.
On Windows 11 or Windows 10, Microsoft is updating all Office Word, Excel, Outlook desktop, PowerPoint, and other apps with the same intuitive and familiar user interface that matches the look and feel of the new operating system.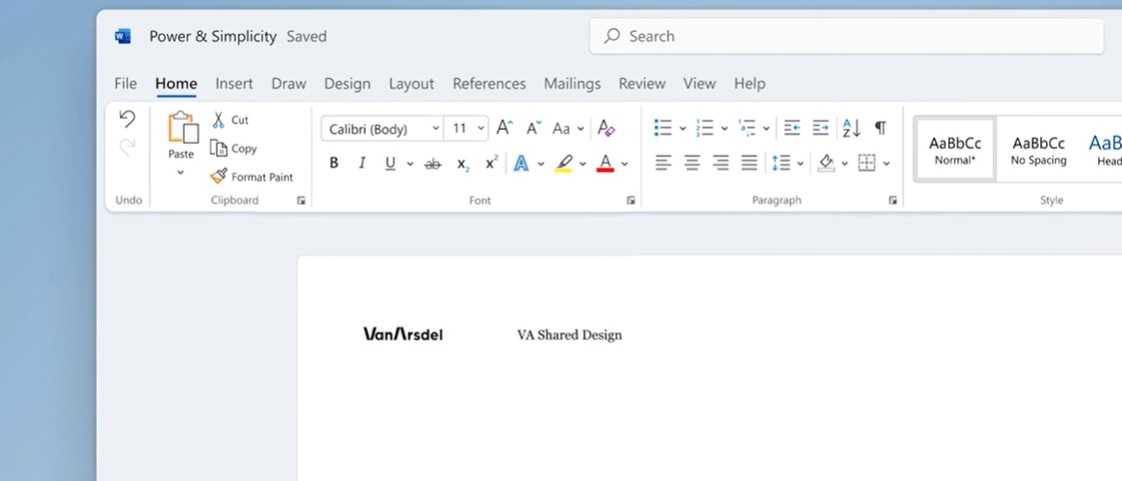 While these Office apps will look identical on both operating systems, rounded corner support for the app's window is exclusive to Windows 11 only.
To get the most out of the redesign, you can tree these tips:
In PowerPoint, try launching your pitch deck and you'll notice the new interface elements with customizable ribbon, soft or rounded corners, across these three apps. These changes are also visible in Excel and Word.
For the Outlook Win32 app, you can enter the presentation sharing mode to experience the cohesive interface.
In Word, you can notice the rounded corners, refreshed icons, and new indicators in the top right corner of the menu bar. This feature works only when you're working with teammates on the same Microsoft doc.
Quick Access toolbar won't show up by default to improve the overall interface. If you want to restore the feature, right-click the ribbon and select Show Quick Access Toolbar under Ribbon Display Options.
For Microsoft Office apps, there's a new dark mode experience and it matches the look and feel of Windows native dark mode.
How to get the new Office update
In an update to the support document, Microsoft said the new Office visual update is rolling out to Office insiders running beta builds.
To join the beta program, follow these steps:
Make sure you've Microsoft 365 subscription.
In any Office app, click File > Account > Office Insider.
Select Join Office Insider.
Select "Sign me up for early access to new releases of Office"
Select the Beta channel.

Agree to the terms and conditions, and click OK.
The redesign will be enabled automatically in the coming days, but users can always opt-out by manually disabling the Coming Soon feature, located in the top right corner.
It's important to understand this Office overhaul is still in development and Microsoft is aware of several known issues. At the moment, it's not yet clear as to when the new visual update for Microsoft Office would become ready for everyone, but for now, it's expected to launch in the fall.