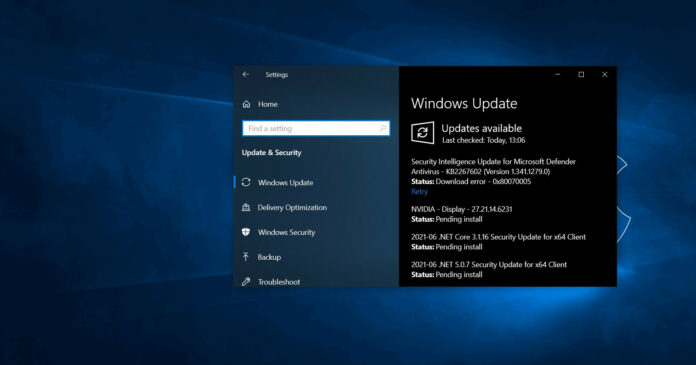 Microsoft's Windows 10 May 2021 Update (version 21H1) has been around for two months now and it has been designated as a stable/safe update by the company. Starting this week, some device will be automatically updated to Windows 10 version 21H1 and users cannot skip the update.
Microsoft has confirmed that it's time for automatic updates for those still using Windows 10 version 2004. Windows 10 version 2004, which was released in May 2020, is going to lose support in December. Specifically, it gets its last update in the second week of December 2021.
As you may be aware, devices are updated automatically only when you're using a version of Windows that's nearing the end of support, and that "force-upgrade" period starts about six months before the end of support. As Windows version 2004 support is set to end in December, automatic upgrades have now started for 2004 users today
Starting this week, Microsoft is starting to automatically upgrading those on version 2004 to version 21H1 (May 2021 Update). Windows 10 version 21H1 is based on version 20H2, so it should be a quick and easy upgrade that you probably won't even notice.
"We are now starting a new phase in our rollout. Using the machine learning training we have done so far, we are increasing the number of devices selected to update automatically to Windows 10, version 21H1 that are approaching end of servicing. We will continue to train our machine learning through all phases to deliver a smooth update experience," the company said.
This also means, of course, that you'll get another update "version 21H2" within the new few months.
It's also worth noting that Windows 10 version 21H1 is now available to "seekers" on version 2004 or higher, meaning that those who check for updates manually can get it now.