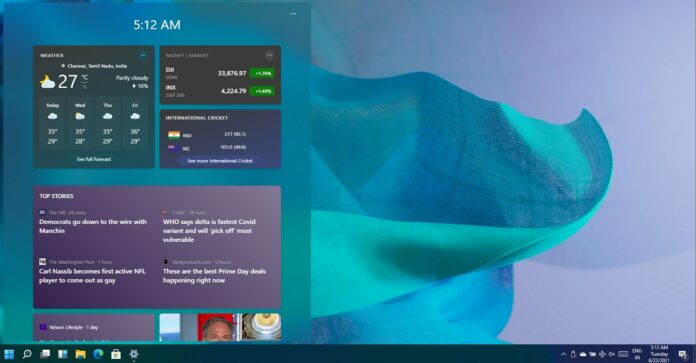 Do you remember the desktop gadgets that came with Windows 7 and Vista? If you enjoy having the news, weather, clock and other third-party gadgets on the desktop, we've good news for you: Windows 11 will enable support for third-party gadgets in future, possibly in 2022.
Gadgets were first introduced with Windows Vista and dropped in 2012 because of multiple reasons, but it appears that Microsoft hasn't given up on the idea yet.
With Windows 8, Microsoft introduced live tiles on the Start screen and desktop gadgets support was completely removed from the desktop in favour of a clean experience and better security.
With Windows 11, Microsoft is ditching live tiles for static icons and the company is looking to bring back gadgets support to improve the desktop experience. The build that got leaked to the web enables support for a new feature called "Windows Widgets", which are similar to Windows Vista gadget.
In Windows 11, the "widgets" icon will nestle in the taskbar next to the Start Menu and Windows Search icon by default. If you click on the widget, it will display the current weather for your area and curated news stories, and the latest on traffic conditions, stocks and more.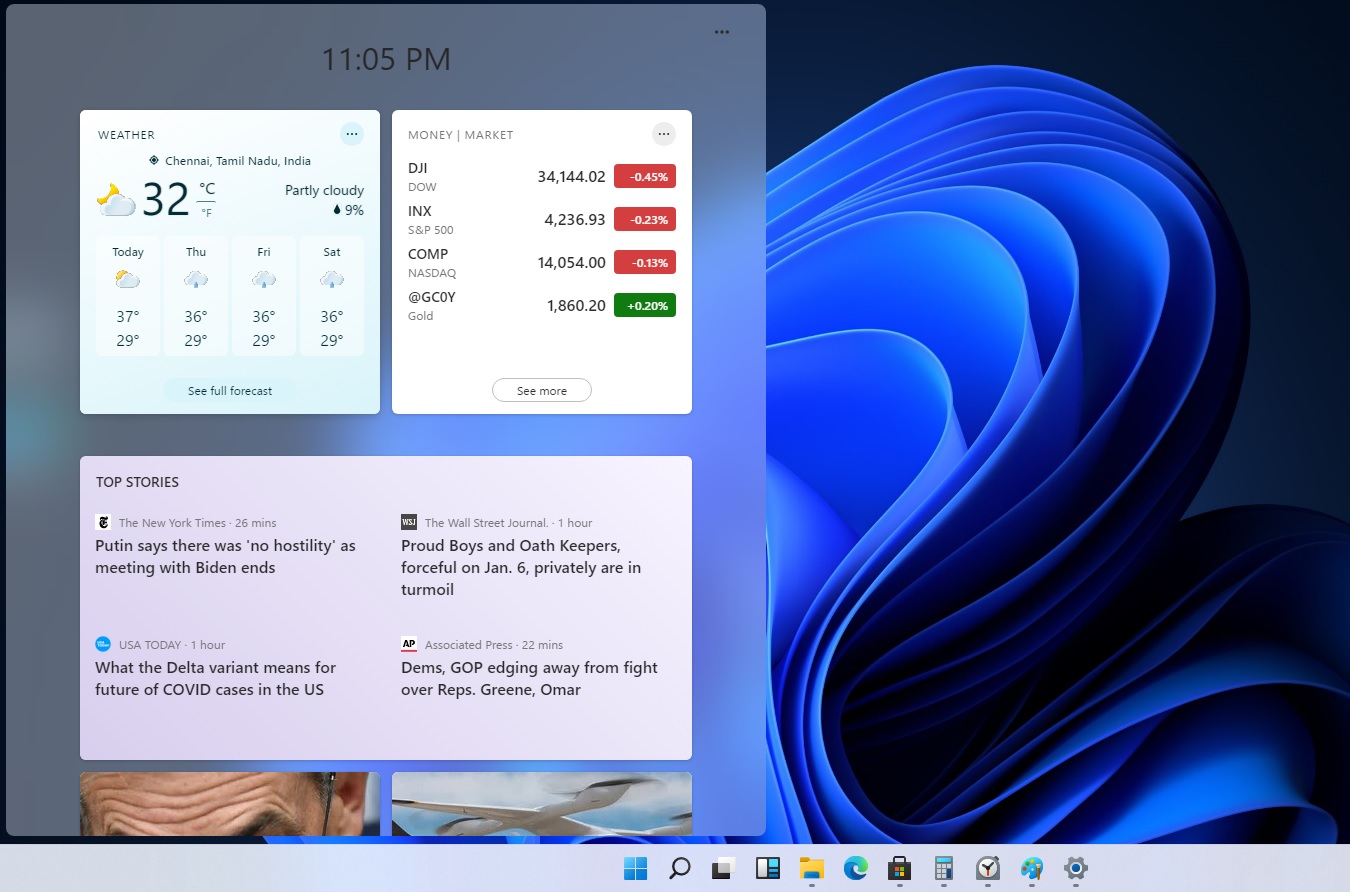 Currently, Windows widgets in the leaked build is a redesigned version of "News and Interests", which was launched for Windows 10 with June 2021 updates. As you can see in the above screenshot, Windows widgets layout currently features the time and squares (tiles) with specific information.
In a way, it is similar to the Microsoft Launcher feed on Android, which also lets you check the news, the weather, or traffic on the home screen.
Third-party widgets support on Windows 11
Microsoft is apparently considering support for third-party widgets that will allow users to customize their desktop with their own widgets.
It's worth noting that third-party API support is not available in the leaked build, but it will be enabled later this year or next year.
The broader idea is that when you install your own widgets/gadgets, you can quickly access that feature/tool without having to open apps manually.
It's likely that these third-party widgets will be offered via Windows Store where a new category for "widgets" will be created. At the moment, we don't know if Microsoft Edge's WebView2, which currently powers the News and Interests feed, is going to be a requirement for all widgets.
In theory, this seems like a good idea and an addition that some folks will find useful, especially if you wanted to see live tiles on your desktop. Although if you feel that it'll clutter your desktop or taskbar, Windows 11 lets you turn off the widget support by right-clicking on the icon.
In addition to widgets support, Windows 11 is also rumoured to ship with a redesigned volume flyout, improved multi-monitor features, new controls for touchscreen gestures and more.