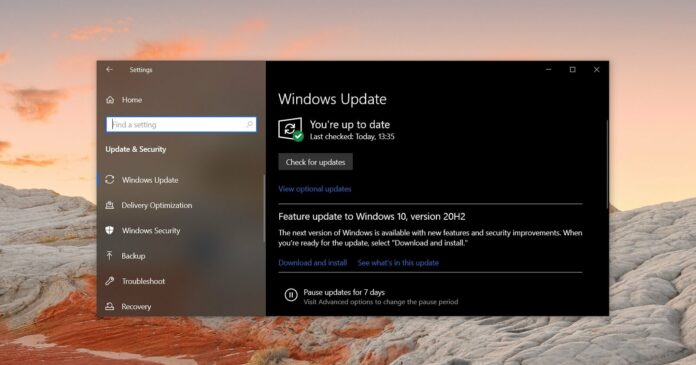 Windows 10's May 2021 Update is now widely available and some users are seeing a new reliability patch offered on their devices running version 21H1 and older. This reliability patch will prepare your devices for the upcoming cumulative updates or big feature updates.
The patch is titled KB4023057 and it was first released in 2018, and it's now rolling out again with support for version 21H1.
Windows reality patch is designed to improve the Windows Update process and apply reliability improvements to various services responsible for updates on your device. It will also attempt to make free space on your PC to facilitate the upcoming monthly/feature updates.
Reliability updates are typically released when a big cumulative or feature update is around the corner and when support for a major Windows 10 version is coming to an end. By installing the KB4023057 reliability update on your device, Microsoft hopes to make the future update process more seamless.
It's also worth noting that the reliability update will install or update "Microsoft Update Health Tools" on your device. Microsoft Update Health Tools to supposed to address corrupted Windows files, free up disk space by shrinking the thumbnails of various pictures and cleaning the temporary files.
In the support bulletin, Microsoft explained that the patch can even analyze your network settings.
Windows 10 May 2020 Update (version 2004) will stop being supported in December 2021, so it's likely that Microsoft wants to use the reliability patch to push the latest feature update to PCs more aggressive than usual.
At the same time, it's possible that the patch will prepare incompatible devices for the upcoming feature updates like the 'Sun Valley' update releasing later in 2021.
May 2021 Update is now available for more users
If you're stuck on version 20H2 or version 2004, you can soon upgrade to Windows 10 version 21H1 by checking for updates in the Settings.
Microsoft recently updated its documentation to announce the wider availability of the May 2021 Update (version 21H1).
The official documentation states that version 21H1 is now available for everyone with a compatible device and Microsoft will respect any user-configured update settings, such as the servicing branch or active hours, so the feature update won't download or install automatically.
However, Microsoft said the version 21H1 update could be installed automatically on some devices running version 2004, which was released in May of last year.