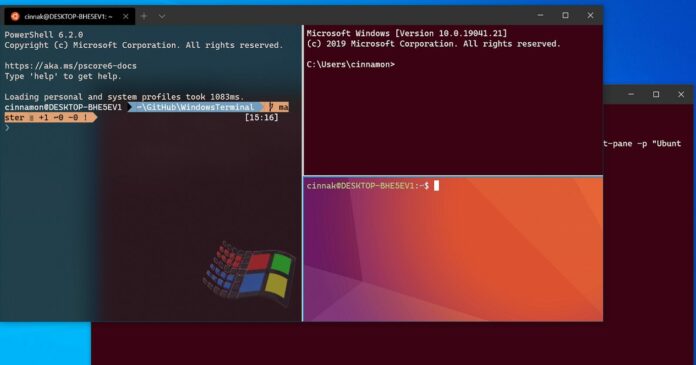 Windows Terminal has been around for a while now and it basically allows users to create multiple tabs for different command-line tools on Windows 10. For example, you can use Terminal to access the Command Prompt or PowerShell at the same time and switch between the tools using the tab layout.
Windows Terminal offers a greater level of customizability where backgrounds and other features can be modified to your personal liking. Microsoft recently started testing a new settings UI that allows users to customize other advanced settings, such as the default command-line tool.
Microsoft is now working on a new feature that will allow you to set Windows Terminal as your default terminal on Windows 10. When the Terminal is set as the default emulator, command-line apps like Command Prompt and PowerShell will open inside Terminal inside.
This feature is currently live in the preview builds of Windows 10 and it can be found inside the console property, as shown in the below screenshot: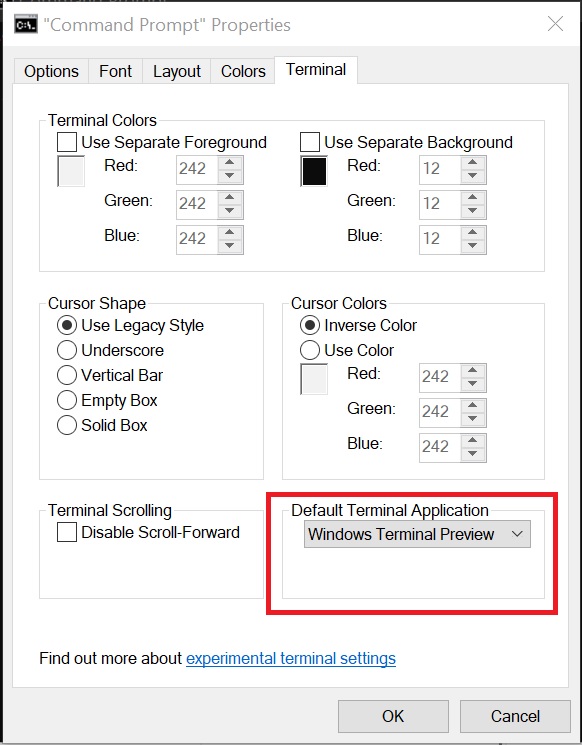 If you're unable to find the option within the console property, head to the new Settings UI in Windows Terminal Preview and select "Terminal" as the default terminal application.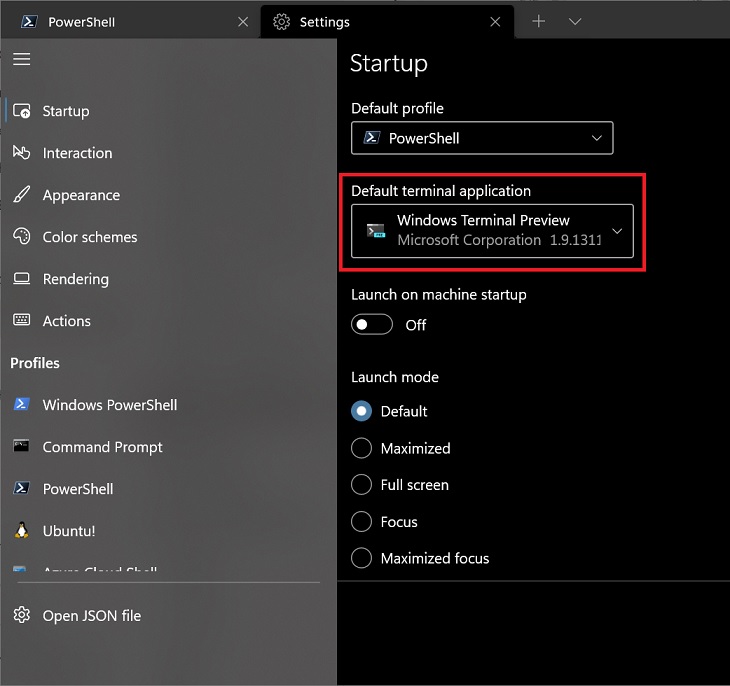 Terminal gets Quake mode
Quake mode is another new feature that will allow you to access the terminal window from anywhere in the operating system. To access the terminal instance, you've to type Win+ and the window will appear on the top half of the screen.
However, this feature will not work when the keyboard shortcut is tied to some other functionality using apps like PowerToys.
Microsoft is also working on other improvements and features for Windows Terminal:
Actions page: Terminal has been updated with a new "Actions" page inside the settings page. This page makes it a lot easier to change your keyboard shortcuts for Windows Terminal.
New profile: A new page inside the settings UI will help you create a new profile in Terminal.
Customization: You can now preview your changes inside the settings UI.
In the preview builds, Microsoft is also testing support for the new Task Manager icon, which will be included in the Sun Valley update.