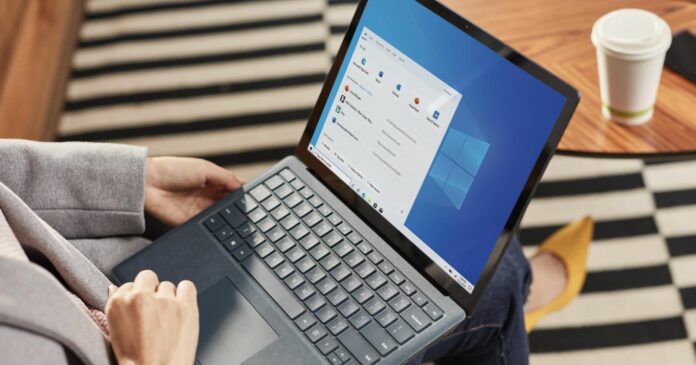 In the Release Preview and Beta Channels, Microsoft has started testing a new cumulative update that will address multiple memory leak problems in Windows 10. In addition to performance improvements, Microsoft is also fixing an issue that prevented users from accessing Your Phone app-based Android apps.
In any operating system, apps occupy a block of RAM to manage their processes, features, etc. Those apps typically release their block of memory when it's no longer needed. In some cases, a memory leak could take place and only a portion of the occupied memory will be released.
Windows 10 users recently discovered a bug where the ctfmon.exe process won't release the block of RAM occupied for its apps. The ctfmon.exe process is typically used in apps with "Alternative User Input" and it is required to control certain apps using via pen, speech or keyboard inputs.
Build 19043.1023, a new update available for testing in the preview channels addresses the memory leak bug in ctfmon.exe. The memory leak was observed when users refreshed an app that has an editable box. Another memory leak bug associated with "PKU2U" (a security feature) has been addressed.
Last month, Microsoft also addressed high CPU usage in Windows 10's October 2020 Update, May 2020 Update, and May 2021 Update.
Microsoft's Your Phone app issues fixed
The latest preview cumulative update also includes fixes for the Your Phone app, which is a Microsoft's app that aims to bridge the gap between Windows and Android world.
The Your Phone app was updated with support for "phone apps" last year. This feature offers a way to seamlessly run Android apps on your desktop and make them behave like Windows apps.
Android apps streaming on Windows have their own window, Start Menu, notification center integration, and taskbar entry. Microsoft even lets you pin apps on the taskbar, but there's a catch – some users observed that it's no longer possible to launch apps pinned to the taskbar when they installed Windows updates.
In the latest update, Microsoft addressed an issue that prevented some folks from opening apps that are pinned to the taskbar. This issue was experienced after users upgraded to the most recent version of Windows 10.
Another related bug has been fixed where the Progressive Web App (PWA) icons appear as blank when you pin them to the taskbar.
These fixes will be included in June's Patch Tuesday release.