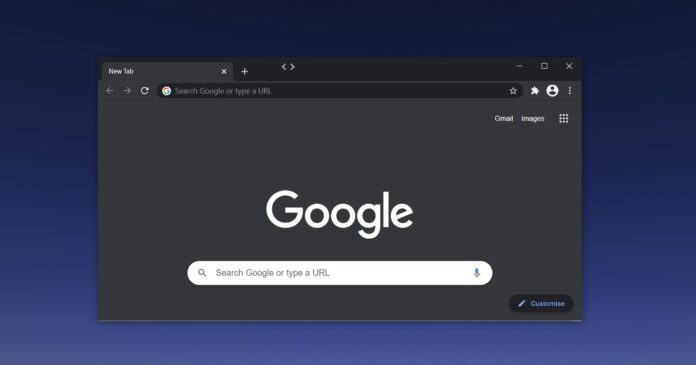 A bug in the latest update today sees the Google Chrome browser consistently crash on Windows 10, according to numerous user reports. This issue affects Google Chrome on Windows 10 only and users haven't flagged the same problem with the macOS or Linux versions.
This crash occurs in Chrome 90 randomly and there doesn't appear to be a pattern, but some users have flagged at least specific circumstance. After loading the extension or when the extensions are loading, Google Chrome will immediately crash on Windows 10.
When this happens, a system prompt might appear and you could also suddenly find yourself on the desktop. In some cases, Chrome launches properly but extensions, settings pages, and tabs are crashing, as shown in the below screenshot.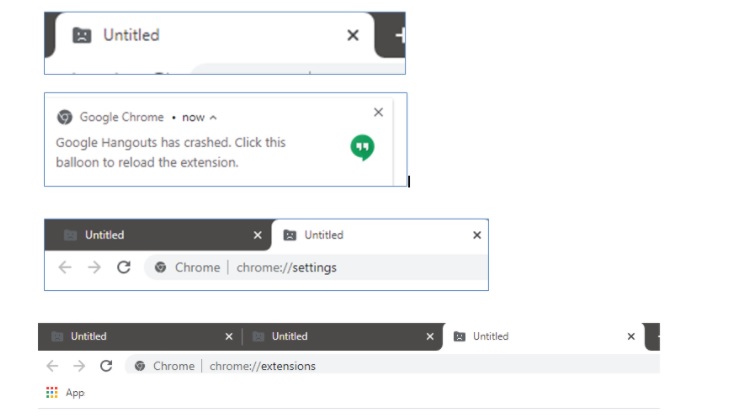 Chrome issues:
Browser refuses to launch.
Untitled window/tabs.
Extension crashes abruptly with the error "click this balloon to reload the extension.
I've personally encountered the crash as well, but Chrome has started working on my device after I rebooted Windows. However, restarting Windows or browser is not enough to address Chrome crashes in all configurations.
The bug was first flagged by users yesterday on Google forums and social media sites.
"I have the same issue and have been searching for solutions on the internet for an hour when I came across this thread. Maybe this is a widespread issue? I feel a little relieved now tbh cause I tried all those suggested solutions but none worked," a user wrote in a forum post.
Fortunately, Google seems to be aware of the issues. On the forums, a Google product expert reported that the issue is due to the "User Data directory", which is used to store information.
How to fix Google Chrome crashes bug on Windows 10
To stop Chrome from crashing, follow these steps:
Repair Google Chrome installation by running the setup file again.
Enable sync in Chrome for history, bookmarks, passwords, etc.
Close the browser.
Open File Explorer.
Navigate to: %LOCALAPPDATA%\Google\Chrome\User Data
Delete "Local State" file after taking backup.
If Chrome is still crashing, try these steps:
Open File Explorer.
Navigate to: %LOCALAPPDATA%\Google\Chrome\User Data
Backup everything and store a copy in another drive.
Rename the "User Data" folder to something completely unrelated.
Relaunch Chrome.
If nothing works, there's a third workaround as well:
Uninstall Google Chrome by navigating to Control Panel.
Delete Google folder in C:\Users\USERNAME\Appdata\local
Delete Google folder in C:\Program Files (x86)
Open Registry Editor and delete registry items under Google.
Look for registry keys in these two locations: "Computer\HKEY_CURRENT_USER\SOFTWARE\Google" and "Computer\HKEY_LOCAL_MACHINE\SOFTWARE\Google"
Reinstall Chrome.
Alternatively, you can also switch to Microsoft Edge or use beta builds of Chrome where the bug has already been fixed.
Update: Google is rolling out a fix
Google reached out to us and confirmed that the problem has been fixed in the latest update.
According to Google, Chrome started crashing for some Windows and Linux users on May 21. After identifying the root cause, Google has released an update to address the crashes and affected users are recommended to follow these steps:
Close all Chrome instances and windows.
Relaunch Chrome and keep it open for about 5 minutes even if it is in a broken state.
After 5 minutes, exit and relaunch Chrome. The crashes should now be resolved.