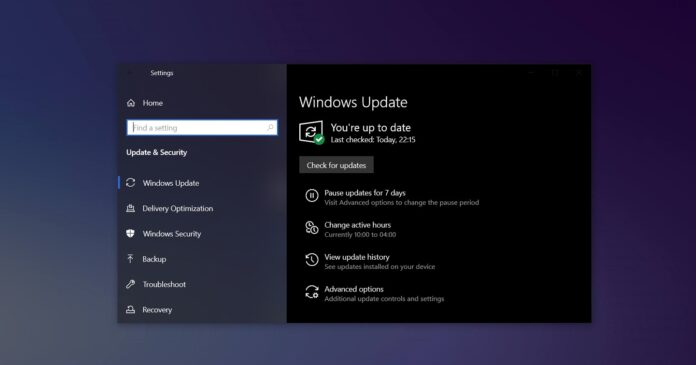 Windows 10 May 2021 Update is now available and rollout is expected to accelerate in the coming weeks. If you've got a compatible device and you can't wait for the rollout to complete, there are three ways to download and install the May 2021 Update right now: Windows Update, Media Creation Tool and Update Assistant.
The phased rollout of the Windows 10 feature update depends on a number of factors. This includes your location, hardware and software compatibility. Flagship products from Microsoft, Dell, HP, Lenovo and many other recent devices should be able to get the feature update now. Based on the early set of feedback, the list will likely quickly get longer.
In Microsoft's words, Windows 10 version 21H1 is currently rolling out to 'seekers' only. This mean, you'll only receive the update if you manually click the "Check for Updates" and then select the "Download and install now" option.
What's new and improved in Windows 10's May 2021 Update
As per the official changelog, users can now finally enable Windows Hello multicamera support. This will work when both external and internal Windows Hello cameras are present.
Likewise, Microsoft is also making performance improvements to Windows Defender Application Guard. Likewise, Microsoft has introduced additional performance improvements for Windows Management Instrumentation (WMI) Group Policy Service (GPSVC).
These changes are supposed to support remote work scenarios, according to the tech giant.
Chromium Edge replaces Edge legacy
In this version, Microsoft's Edge Legacy browser is finally getting replaced with Chromium-based Edge completely. Chromium Edge was first released in January of last year and Microsoft had announced that it was going to replace Chromium-based Edge at one point.
Windows 10 October 2020 Update shipped with both Edge versions and users running older versions had to download Chromium Edge manually. With May Update, Microsoft will remove the old browser and business users won't be able to run the two versions of Edge side-by-side.
However, Windows 10 apps that are based on EdgeHTML will continue to work in May 2021 Update.