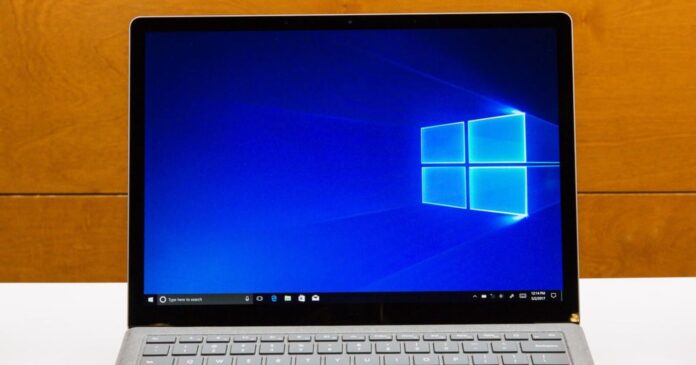 It's not just you: Windows 10 KB5003173 update is failing with 0x800f0922 for some users, according to numerous reports seen by us. While Windows Update typically offers a smooth update experience, it looks as though some users are having issues upgrading from April 2021 Patch to the newly released May 2021 Patch
Windows 10 KB5003173 is part of the May 2021 Patch Tuesday update cycle and it was released on May 11. This is the security cumulative update for the most recent version of Windows 10 – version 20H2 (released in October 2020) and version 2004 (released in May 2020).
Unfortunately, it seems to be causing problems for some people, including what seems to be a Microsoft Edge compatibility bug that trashes the Windows Update process itself, which means the update installation will fail and Microsoft will roll back the update.
When applying KB5003173 mandatory update, a lot of users noticed that the installation fails with a mysterious error message "0x800f0922" and Windows initiates the automatic rollback. One affected user told us that the DISM approach didn't work for them, but the update can be installed successfully when they reinstall Microsoft Edge.
Based on reports on Reddit, it looks like Windows 10 error 0x800f0922 is hitting devices where Microsoft Edge (Chromium) has been manually removed to restore the legacy Microsoft Edge.
When you install KB5003173, it also attempts to install the Chromium Edge. However, the update installation fails when it detects an empty Edge folder in the system drive (C:\Program Files (x86)\Microsoft\Edge\). As a result, Windows initiates the automatic rollback and an error message is displayed within the Settings app.
This can happen when you used an incorrect command to uninstall Microsoft Edge and leftover folders weren't removed properly.
How to fix 0x800f0922 error on Windows 10
To fix Windows Update error 0x800f0922, use these steps:
Open the system drive.
Navigate to Program Files (x86).
Open Microsoft folder.
Locate and delete the Edge folder.
Restart the system.
If you're still unable to apply this month's cumulative update, head to Microsoft's website and download Chromium Edge, and reinstall the browser manually.
This will allow the cumulative update to successfully detect the browser on your system and the installation will proceed, as confirmed by affected users.
Windows 10 update installation failure is always accompanied by an error message and that code may vary. Unfortunately, there are cases where the update installation fails with different error messages each time and Microsoft Edge workaround doesn't work.
Some users observed that update downloads and installation goes to 73% and then it fails with an unexpected error message.
Repair Windows 10 with Media Creation Tool
If you are one of those having trouble when installing the latest updates, there's no known workaround but you can try to repair the operating system using Media Creation Tool.
Repairing Windows 10 with Media Creation Tool is remarkably easy and it doesn't take very long as long as you have a fast/stable internet connection. Don't worry, refreshing the OS using Media Creation Tool will not remove the personal files and folders as long as you check the option.
If you're not comfortable with Media Creation Tool, you can also pause the update for now, and wait for the next batch of optional cumulative update, which is expected to land in the third or fourth week of the month.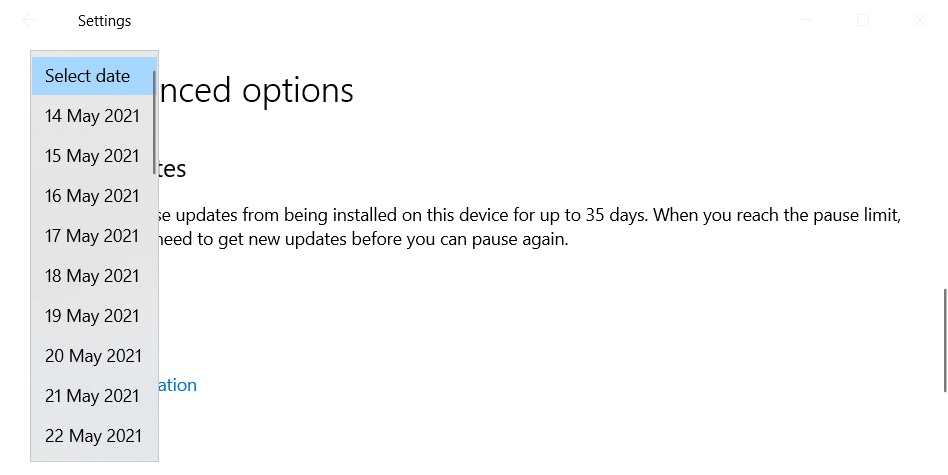 However, it's important to note that KB5003173 applies security fixes to Windows 10 version 20H2 and version 2004, and it also fixes the high CPU usage bug, which was reported by some users.