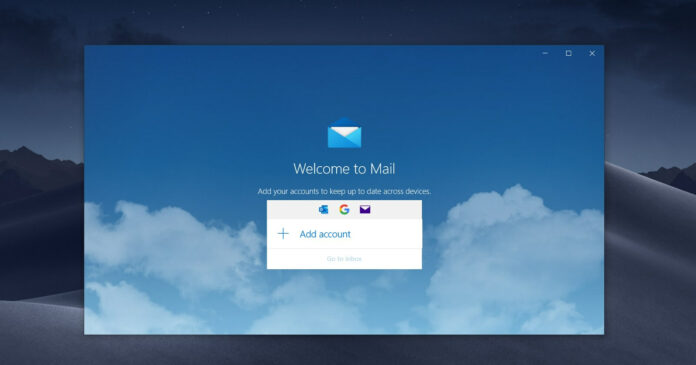 A new update prevents users from creating or viewing email in Microsoft Outlook desktop client, according to numerous user reports. Microsoft's Outlook has suffered a massive hour-long outage this evening, with users reporting that they cannot view emails or create emails using Outlook for Windows.
This issue primarily manifests as some messages cannot be viewed or delivered and users are getting a blank screen in Outlook shortly after they receive or send emails.
The bug has been spotted in Outlook Build 13929.20372 (version 2104) and it seems to be hitting the Windows app only. Microsoft has confirmed the reports and it said that users are affected worldwide, and the official workaround is to use an alternate device, such as Android or iOS.
"I cannot get messages to fully load in Outlook. If I go to the web interface, they load, but not in the application itself," a user wrote in a Reddit thread. "The issue I am seeing is when you click and open an email the text appears for a second then disappears. When you reply text doesn't appear in the email. Basically just a white screen," another user noted.
In this case, rolling Microsoft Outlook back to the version that preceded the current one should resolve the problem that prevents viewing or creating emails.
How to fix Microsoft Outlook issues with viewing and creating emails
To fix the Outlook bug where emails cannot be viewed or composed, follow these steps:
Open Command Prompt with administrator privilege.
Type cd "C:\Program Files\Common Files\microsoft shared\ClickToRun" and press enter.
Type officec2rclient.exe /update user updatetoversion=16.0.13901.20462
Press enter.
Restart the Outlook client.
Once done, sit back and wait while Outlook update reverts. We have tested this on our systems and it worked perfectly.
If you've followed the steps correctly, Outlook should no longer suffer from email issues.
Keep in mind that Office updates are pushed automatically, which means you will also need to temporary disable the automatic updates.
To turn off Automatic Updates so Outlook doesn't try to update itself again once, launch Outlook client and click File > Account. On the next screen, click the "Update Options" button and choose Disable Updates.
Close the program.
If you're still having problems with Outlook, you can also try "safe mode" to start the client without extensions, a custom toolbar and advanced settings. To open Outlook in safe mode, press and hold the Ctrl key, and select the Outlook shortcut pinned to the desktop.
Select "Yes" to confirm that you want to open Outlook in safe mode.
Microsoft is rolling out a fix for Outlook email issues
In a series of statements, Microsoft confirmed that they've identified the root cause and fix is being deployed worldwide.
Microsoft also noted that the Outlook bug where emails are partially loaded will be fixed
"over the next 3 to 4 hours". After the fix has been deployed, users will need to restart the Outlook client to view and create emails again.
"We expect to restore service to affected users by May 12, 2021, at 3:00 AM," the company said in a new statement.