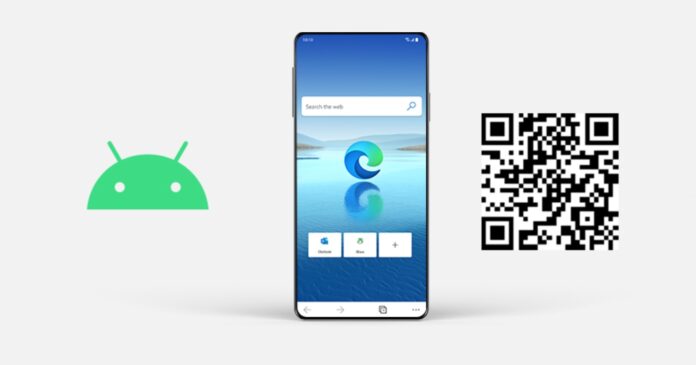 Last year, Microsoft started experimenting with a built-in coupon and price comparison tool for Chromium Edge. The feature basically adds a "shopping" pop-up to the address bar to display coupon codes and help users save money on online shopping. As expected, Microsoft is now planning to enable the same feature in the Android version of Edge.
Microsoft recently started unifying the Edge codebase to enable support for the same features across desktop and mobile platforms. Last month, Microsoft released a new Edge Canary build for Android that matches the Edge Canary for desktops and enables support for flags menu, new menu layout, improved performance, and more.
Microsoft Edge Canary for Android is available via the Google Play Store link and is updated regularly with improvements. The Play Store listing doesn't include a changelog for the new builds, but after today's update, it looks like Microsoft Edge has finally gained support for the "shopping" feature on Android.
On mobile or desktop, you've to browse the web to discover coupons and other ways to save money on products being brought online. With Microsoft Edge's shopping feature, you finally automate this task and quickly discover discount coupons available on the internet.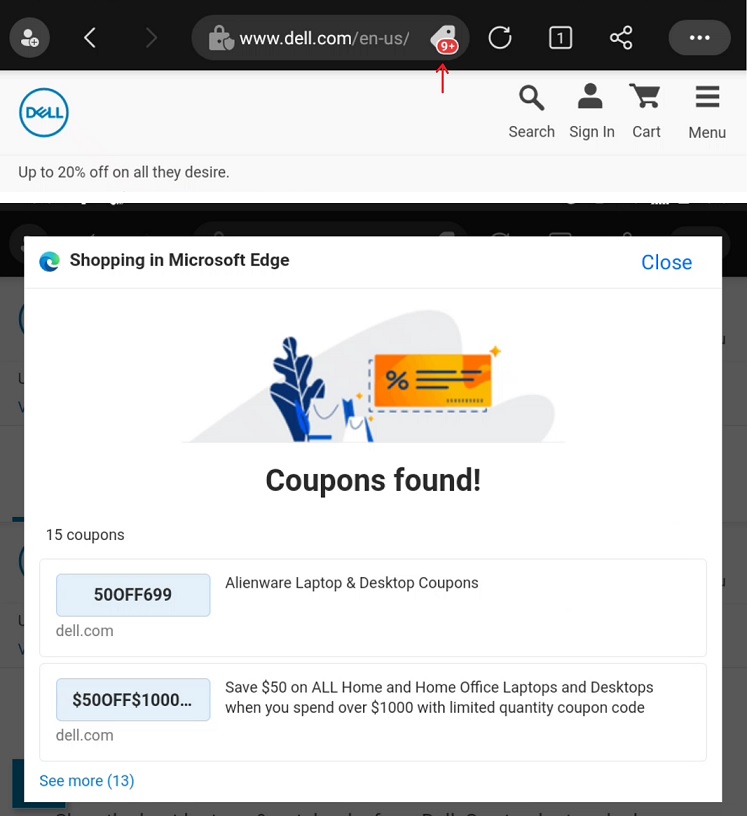 As you can see in the above screenshot, Microsoft Edge will surface discount codes when you visit online shops like eBay.
Unsurprisingly, Microsoft is using Bing to hunt down these coupons and automatically generate the codes when you visit a supported e-commerce platform in the United States and other countries.
In our tests, we observed that this coupon-finding or "shopping" feature is available on popular online stores only and it may not work properly outside the US, UK or Canada.
Microsoft is gradually rolling out the Shopping feature for Edge mobile, so be patient if you can't see it even after updating the browser.
In addition to the Android version, Microsoft Edge for desktop was also updated recently with Outlook integration and other improvements.