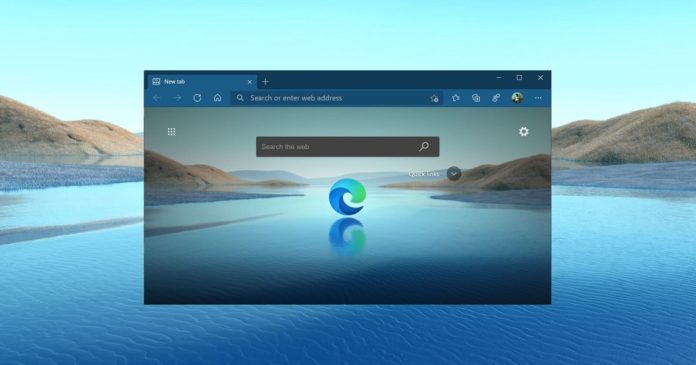 In recent time, Microsoft has made various changes to improve the multitasking experience in Microsoft Edge. The company introduced "vertical tabs", which allows users to better utilize the screen space, especially on ultrawide monitors setup. It also enables a new interface for the browser while still allowing users to preview the contents of the tab.
In the Canary builds of Chromium Edge, Microsoft is currently testing a new feature called "Workspaces". It's experimental at the moment and some users have already gained access. The idea is that Microsoft will allow users to create tab groups and organise open tabs as they open them.
Like Google, Microsoft is also aware of the "tab overload" problem and workspaces makes it easy for anyone to stay far better organized. As the name suggests, Edge's workspaces feature lets you group tabs together and it's particularly useful when you're working on a couple of projects at the same time.
Getting started with Microsoft Edge workspaces
To use tab group or "workspace" in Edge, you need to click on a new icon available next to vertical tabs. Once done, you need to click on "Create new Workspaces" and give a name to the workspace.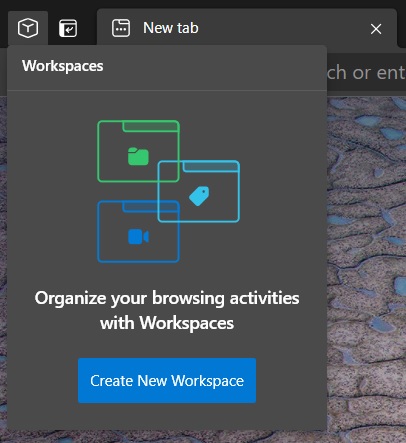 To quickly identify the group in future, Microsoft also wants you to customize the tab groups. Currently, you can keep related tabs organised under a meaningful name and colour.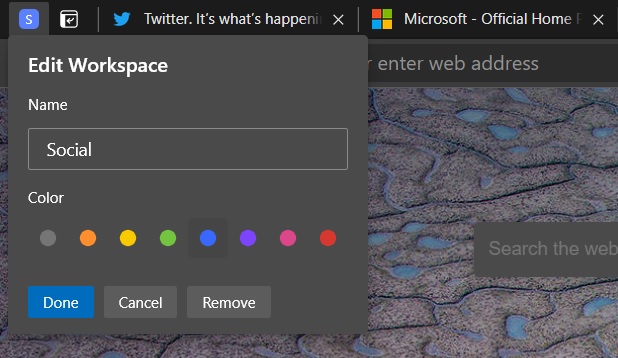 The highlighted tab is instantly added to the workspaces once you've selected the colour and name. Microsoft displays workspaces in the browser's slide sidebar, which appears when you click on the icon.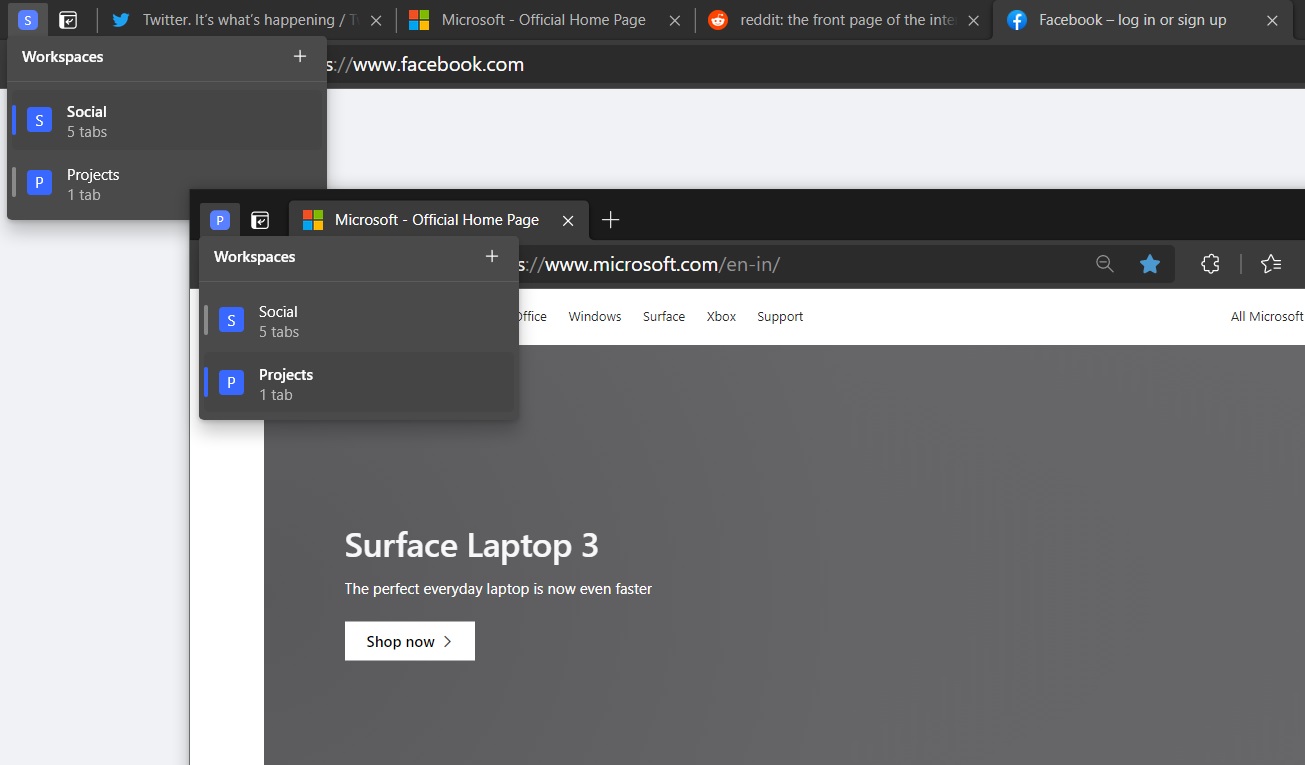 To create more workspaces, you need to click on the same icon again and tap on the plus button. This will open the new workspace in a separate window and you can add more tabs to the group you've created by simply opening new tabs.
Note that each workspace is opened in a separate window and you can manage and switch between them from the workspaces panel.
How to test Edge's workspaces feature
Microsoft is A/B testing the feature with select Insiders, but you can manually enable the feature from the command line.
If you've tried to test out Microsoft Edge's feature for yourself only to be disappointed that you can't find it, follow these steps:
Install Edge Canary.
Right-click on the shortcut of Edge Canary.

In the target field, add the following parameter after leaving one space:

--enable-features=msWorkspaces
Once done, relaunch the browser and you can enjoy your newly organized tabs.