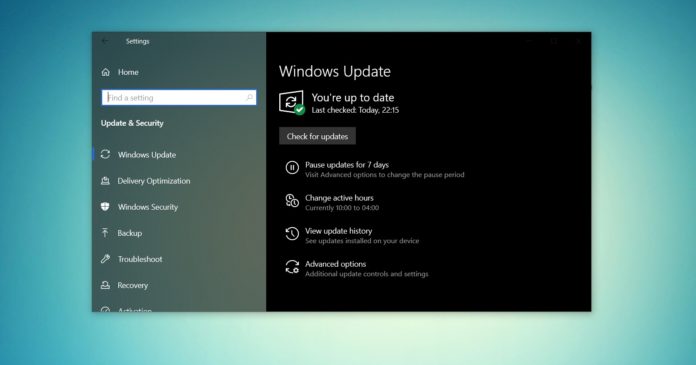 The latest update for Windows 10 is reportedly causing issues with the system backup tool called 'File History' for a small subset of users. In addition to backup issues, users are also finding that the update breaks their webcam, crashes apps, and fails to install in some cases.
For those unaware, File History is Windows 10's default backup solution and it allows you to take snapshots of your files and store them on a drive connected over USB or your home network.
File History is a "set-it-and-forget-it backup solution", but it appears to be broken for a small subset of users after they applied Windows 10 KB4601319 (February 2021 update). In our comments section, one user told us:
"This update *also* breaks File History for at least some subset of users, including me. It caused my backups to fail completely and uninstalling the KB restored the functioning backup. There's a thread on this in the Microsoft community, but unfortunately, I see no evidence that anyone within Microsoft has acknowledged it."
On Microsoft's community forum and Feedback Hub, other users have reported issues with the File History feature as well.
Likewise, some have also reported other problems on Reddit and Microsoft forums.
One user noted that the "Back up options" appear on the screen after a noticeable delay and the process simply fails with "Your data is not yet backed up" error. When users click on the "Back up now" option, a "Cancel" button appears and the backup feature doesn't work.
Another attempt to run the backup tool fails with the following error message: We can't copy files to your File History Drive; Failed to initiate user data back-up (Error 80070005)".
"I am experiencing exactly the same problem since February 10, 2021. I tried a complete reset of File History: deleted configuration files, the backup folder itself and changed the destination to another external drive, and the problem still persists. Rolling back KB4601319 corrected the issue," another user noted.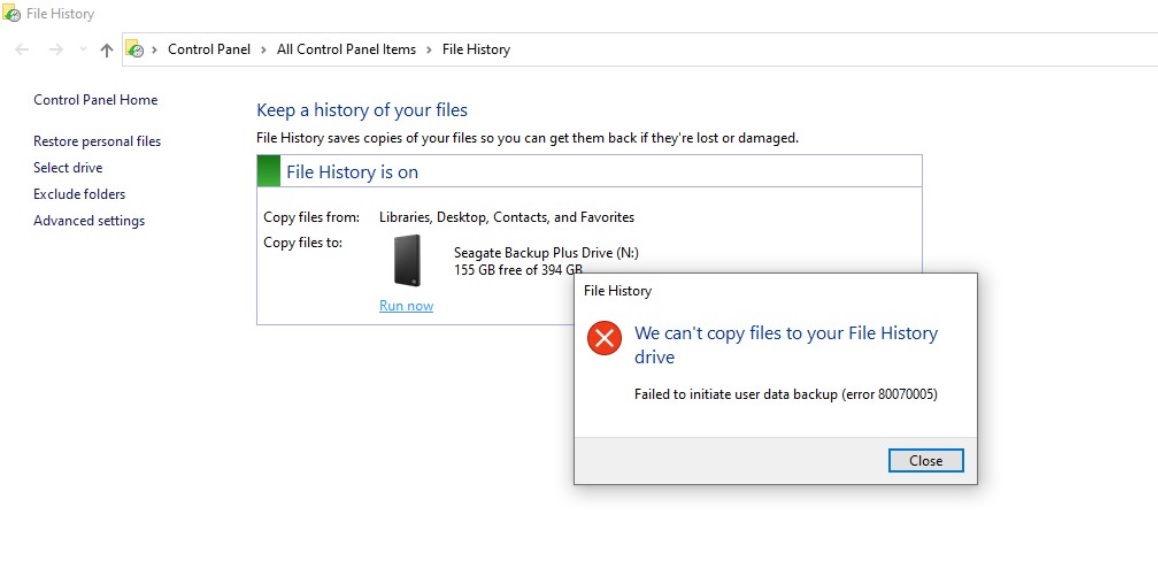 The good news is that uninstalling Windows 10 KB4601319 update fixes the problem for all affected users.
Other issues in the latest Windows Update
While Microsoft has yet to acknowledge the bug with the File History tool, the company has confirmed that it's investigating issues with the webcam, which affects the functionality of Windows Camera and Windows Hello.
On Feedback Hub, a Microsoft software engineer confirmed that Windows 10's latest update breaks down Intel RealSense Camera and they're working on a fix.
In the meantime, your only option is to remove the patch and pause the updates.