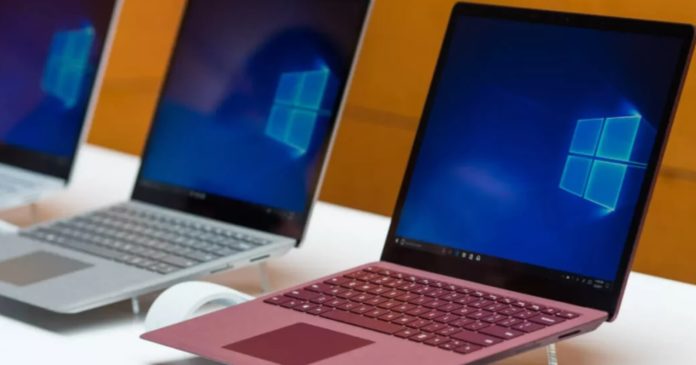 In the last two years, we have seen a pattern of a major feature update, followed by a minor one with bug fixes and improvements. As we've reported previously, huge alterations are now happening to the release cycle of Windows 10 feature updates and the first update of the year will be a minor affair.
Windows 10's next feature update is 'version 21H1' i.e 'Build 19043', and Microsoft has finally confirmed that it'll be based on the October 2020 Update (version 20H2), as our sources have previously suggested, except this time we've official confirmation from the Redmond giant.
In a note to hardware partners, Microsoft stated that Windows 10 version 21H1 would follow the 'same guidelines as 20H2' and it will not modify the Windows Hardware Compatibility Program, which means version 21H1 will be compatible with all existing PCs, apps and drivers.
"No change [to driver signature]. Drivers that meet all the applicable Windows 10, version 2004 requirements will be digitally signed with the same signature attributes," Microsoft confirmed.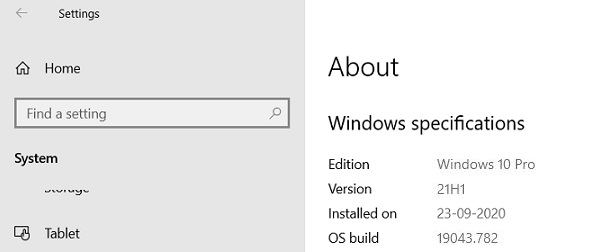 Although even so, it's likely that there'll be quality improvements, minor new features for consumers, and some new known issues as well.
Windows 10 version 21H1 rollout plans
Windows 10 users running version 20H2 can directly update to version 21H1 using an 'enablement package', which is expected to be smaller than one hundred megabytes.
The Windows 10 21H1 feature update is expected to launch in the spring of 2021 and it's also getting a throttled roll out to avoid potential download issues. However, users can manually seek it by going to "Check for updates" under Windows Update.
Since the version 21H1 is based on version 20H2, the update process will be quicker as it will install like a monthly update.
At the moment, we don't know if there'll be anything exciting in this release, though we do know one thing: this update focuses more on the Settings app of the OS and general quality improvements.
In the next few weeks, users in the Release Preview channel will start receiving version 21H1 preview builds and Microsoft will share more details through their press release or blog posts.
The road after version 21H1
Once the minor update of the year 'version 21H1′ is released, it would make sense that the next version of Microsoft's desktop system would be '21H2', also known as Sun Valley update and it will include bigger changes.
Before version 21H2, Microsoft is planning to launch the highly-anticipated Windows 10X on single-screen devices.