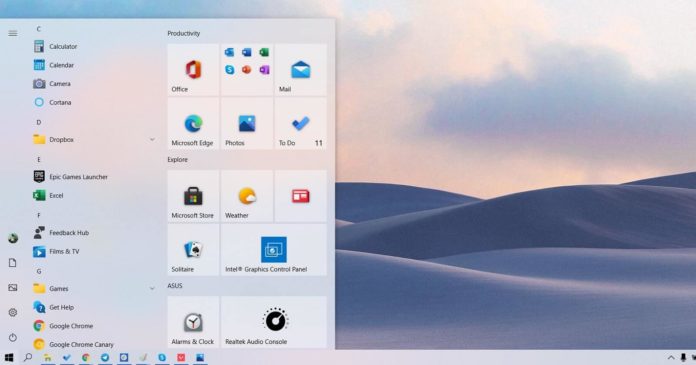 Microsoft has begun the preparation work on the next Windows 10 feature update "21H1" due to land in the first half of 2021. As we reported last year, Windows 10 version 21H1 will be a minor one and Sun Valley redesign will be introduced in the fall, according to the latest from the grapevine.
In 2021, Microsoft is doing things the other way round to adjust the release cadence of its Windows 10 major updates. As a result, version 21H1 will be a minor update, and Microsoft has already finalized the changes that will be included in this update.
Windows 10 21H1, which is a service pack-like minor update, will be released in the spring (between April and May) followed by a big design refresh codenamed 'Sun Valley' or '21H2′ in the fall.
According to references found in Windows 10 KB4598291, Microsoft has finally started testing the enablement package that will update your device to 'version 21H1'. This also confirms that the Windows 10 Spring 2021 update is a small download, at least if you're upgrading from version 20H2 and 20H1.
Essentially, Windows 10 21H1 download is a simple 'on switch' or a tiny enablement package, which will be released to enable new feature already present in the latest cumulative updates for version 20H2 (October 2020 Update).
However, if you're upgrading from a year old version of Windows 10, the size of the 21H1 would be more than 3GB, which is the common size for the big release. If you're on version 20H2 (Ocober 2020 update) and you haven't installed the most recent update, the download size would be less than 500MB.
Since Windows 10 version 21H1 is based on October 2020 Update / May 2020 Update, it's likely that the build number will advance to '19043' from 19042 or 19041.
Windows 10 21H1 expected release date
Windows 10 version 21H1 is not expected to launch until April or May 2020, which means the update will be tested with users in the Release Preview Ring for the next few months.
While the first update of the year is going to be a minor release, the second update of 2021 will be a big one and it will introduce a new Windows 10 UI teased by Microsoft