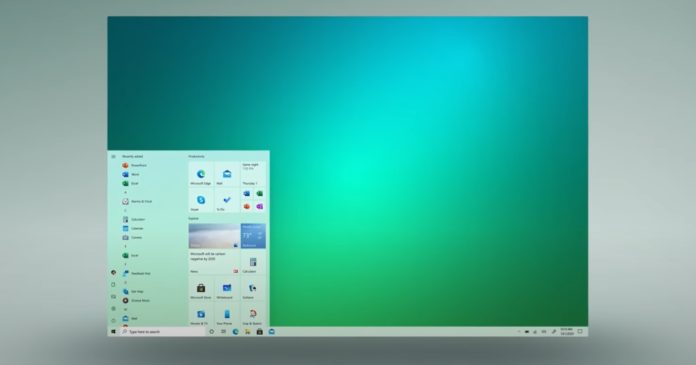 Microsoft has confirmed that it's experimenting with a new change that will turn off the underused "Aero Shake" function in Windows 10. Aero Shake, otherwise known as "Shake to Minimize" allows you to minimize all open windows by shaking the cursor back-and-forth when left-clicking on a primary window.
Shake to Minimize function was added with Windows 8, and it's handy when you want to focus on a particular window and minimize the rest in one go.
As we reported in December, references spotted in the preview builds show that a future Windows 10 update will turn off the "Aero Shake" feature by default. Almost after a month, Microsoft has confirmed that this function is now disabled but it can be enabled via Registry Editor.
"Aero Shake is disabled in this build. To enable it, you will need to go here in Registry Editor and create a new DWORD entry named DisallowShaking with a value of 0," Microsoft noted in the changelog of Build 21286.
It appears that Microsoft is now planning to turn off the feature by default and add an "Aero Shake" toggle to the Settings app for those who need it.
Windows 10 legacy tools are getting better
Microsoft has been slowly adding more advanced options to the Settings app in Windows 10 to create one settings experience that's consistent across all form factors, including Windows 10X and HoloLens.
However, Microsoft hasn't forgotten the legacy apps such as Registry Editor and Device Manager. In the latest preview build, the software maker is testing new features for these two tools.
With Build 21277, Microsoft added a new feature to Registry Editor that will finally allow you to use CTRL + Backspace to delete words at a time.
This keyboard shortcut will delete the entire word to the left of your cursor in the 'Find' window and other places in one keystroke, which means you no longer need to delete every letter manually.
In another preview update, Microsoft is experimenting with a new feature called "ViewDrivers" for the Device Manager.
This will allow you to quickly identify the drivers that are using * .inf files with detailed information so that you can better manage the updates for the driver and compare the version correctly with the driver offered on the manufacturer's site.